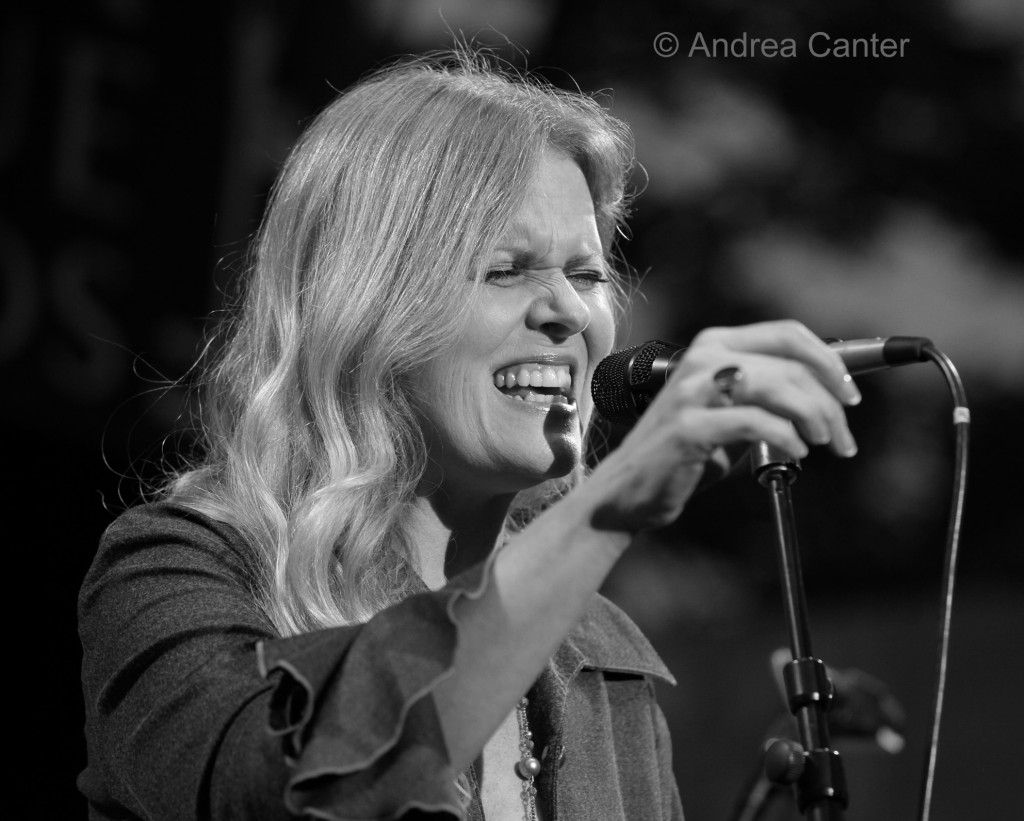 From Wisconsin to Berklee to the Oak Room, vocalist Tierney Sutton's career has been on a steady upward trajectory. Considered one of the most accomplished singers on the modern jazz scene, Sutton's 2013 Grammy-nominated Joni Mitchell project, After Blue, inspired her 2014 tour with cellist Mark Summer, who appeared on the album with Sutton and his Turtle Island String Quartet colleagues. A year later, Sutton was on tour again with Summer, performing songs from her 2014 release, the (again) Grammy-nominated Paris Sessions. Both tours brought Sutton to the Dakota in Minneapolis. Now she is back again, this time fronting the renowned JazzMN Orchestra, at the Hopkins High School Auditorium, Sunday afternoon, March 13, at 3 pm.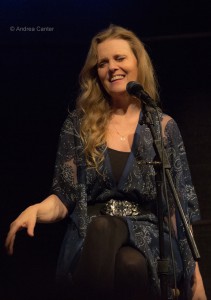 Growing up in the Milwaukee area, seven-time Grammy nominee Tierney Sutton attended college at Weslyan University in Connecticut as a Russian major before discovering the great jazz vocalists. Switching gears and gaining a scholarship, she enrolled at the Berklee College of Music in Boston, and was soon opening for the likes of Billy Taylor and Max Roach. After relocating to southern California, she was a finalist among a star-studded group of singers in the 1998 Thelonious Monk Jazz Vocal Competition, joining Roberta Gambarini and Jane Monheit in finishing behind winner Teri Thornton. Over the next decade she released a series of acclaimed albums for Telarc, including the Sinatra-inspired Dancing in the Dark (2004) and the Grammy nominated I'm With the Band (2005).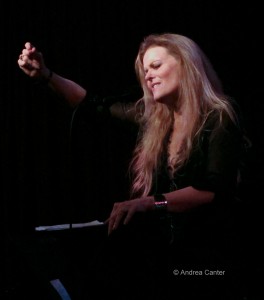 Most significant in Sutton's career has been her two-decade plus collaboration with the same band, during which time they released 9 recordings, garnered 3 Grammy nominations (including for their arrangements on the 2011 album, American Road) and played on the stages of Carnegie Hall, Jazz at Lincoln Center, Hollywood Bowl and the Monterey Jazz Festival. After Blue (2013), which garnered Sutton's 2013 nomination for Best Jazz Vocal Album, was her first solo album without the Tierney Sutton Band (currently on hiatus), although it does feature her long-time bassist Kevin Axt along with members of the Turtle Island String Quartet. In 2014, she followed with another Grammy nomination for Paris Sessions with Axt and guitarist Serge Merlaud.
Sutton has also enjoyed success as a studio singer, lending her voice to commercials for BMW, Coca Cola, Dodge, Yoplait, Green Giant and J.C. Penney as well as film soundtracks, including The Cooler and Twisted. Jazz Review's Vocalist of the Year in 2005, Sutton is also a committed educator, having served on the faculty of the University of Southern California and as head of the Voice Department for the Los Angeles Music Academy. She will be conducting a master class at Jazz Central Studios in Minneapolis the day before her JazzMN concert, on March 12.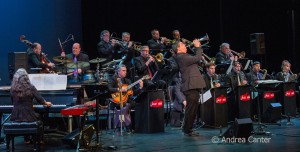 One of the top big bands in the Midwest, the nonprofit JazzMN Orchestra was formed in 1999 to "promote, preserve and perpetuate jazz, America's indigenous art music, through performance, historical preservation, and education." The band is directed by founder Doug Snapp and features some of the best musicians in the Twin Cities. "We are very pleased to feature Tierney Sutton," said Snapp. "She exemplifies the qualities of a true jazz singer, combining her beautiful voice with creative arrangements and improvisational interaction that makes every performance unique.  It will be a real treat to have her perform with the JazzMN Orchestra."  The first half of the March 13th program features the Orchestra performing works by Joe Henderson and Hoagy Carmichael, among others, with arrangements from Russ Peterson, Miguel Zenon and John Clayton. Sutton joins the orchestra for a program that includes tunes from great American songwriters including Cole Porter and Rogers and Hammerstein.
Hopkins High School Auditorium is located at 2400 Lindbergh Drive, in Minnetonka. Single tickets are $30 – $10; $34 – $10 at the door. More info at JazzMN.org. Information and registration for Tierney Sutton's March 12 master class at Jazz Central at http://jazzcentralstudios.org