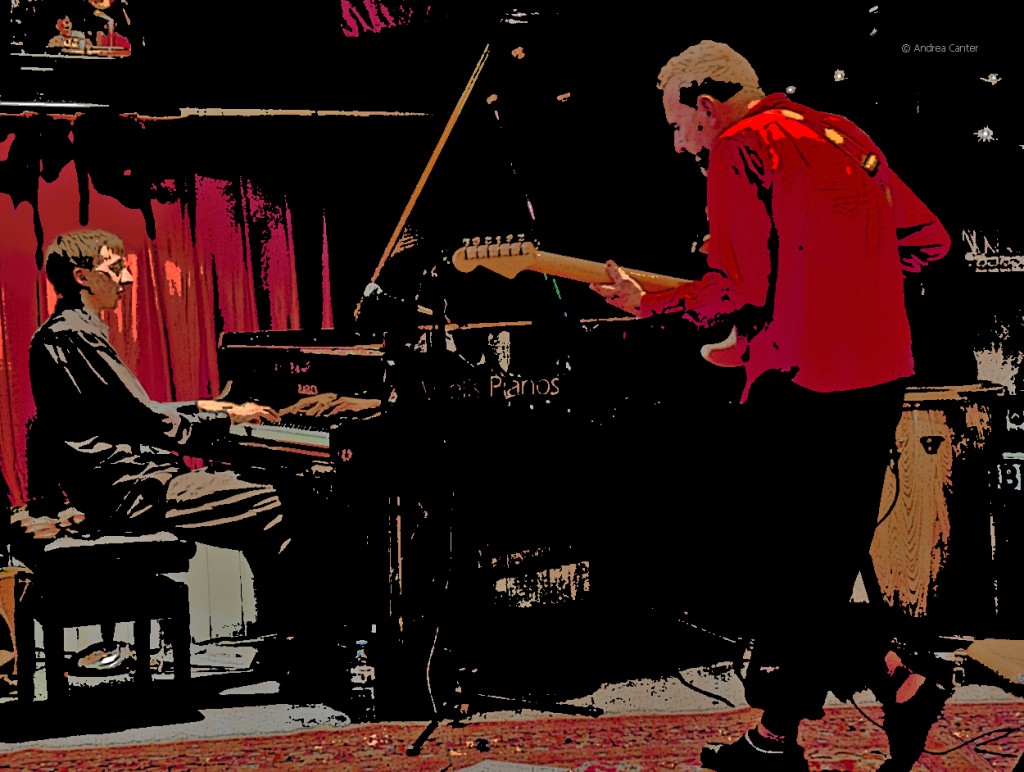 Among creative Twin Cities musicians, guitarist Dean Magraw and pianist Steven Hobert must rank among the elite. About a year ago, the two eclectic performers/composers joined forces, cas a duo, and filling seats and ears at Jazz Central, The Nicollet, and Dunsmore Room. With The Nicollet now rebranded as Reverie Cafe and Bar, Steve Kenny's weekly "Friday Night Jazz at Reverie welcomes the return of Magraw and Hobert (9 pm), with the student musicians of the MacPhail Combo opening at 7 pm on the monthly JazzINK Youth Showcase.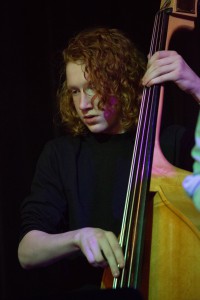 JazzINK Youth Showcase, MacPhail Combo (7 pm)
The monthly JazzINK Showcase provides opportunities for youth ensembles (mostly high school level) to gain performance experience while offering audiences a chance to hear future jazz stars. On March 11, the MacPhail Combo performs under the leadership of veteran saxophonist/ educator Greg Keel from the MacPhail Center for Music. This is the youngest ensemble on the JazzINK Showcase series, all in 8th or 9th grade in Minneapolis-area schools: Noah Wilhite (tenor sax, Lake Harriet Middle School), Jacob Rochell-Share (trombone, Olson Middle School), August McKinney (piano, Lake Harriet Middle School), Jorgen Linne (bass, Southwest High School), and Nick Adams (drums, Totino Grace High School). The Combo has previously performed at The Blackdog, Barely Brothers Records, Pepito's Restaurant,  Edinborough Care Center, and The Marsh. 
Dean Magraw and Steven Hobert (9 pm)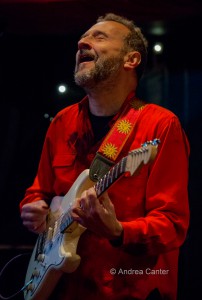 Dean Magraw is one of the Twin Cities' most eclectic musicians, with a career spanning more than three decades and multiple genres and cultures, from blues to classical to folk and jazz, from Japanese and Indian to Celtic and middle American. He has performed with and/or recorded with mandolin virtuoso Peter Ostroushko; vocalists Ruth McKenzie, Claudia Schmidt, Bruce Henry, Lucia Newell, Maud Hixson and Greg Brown; accordionist John Williams; Japanese shamisen prodigy Nitta Masahiro; classical violinist Nigel Kennedy; South Indian vocalist and vina virtuoso, Nirmala Rajasheker; Irish supergroup Altan; Garrison Keillor and Prairie Home Companion; jazz bassist Anthony Cox; and avant garde French saxophonist, Francois Corneloup.  Dean has collaborated with many local artists at the Artists Quarter, Black Dog, Nicollet, Jazz Central, and more, including Brandon Wozniak, Bryan Nichols, Billy Peterson, Steven Hobert, and Kenny Horst.  He's released a series of recordings spanning his musical universe, including a duo with tabla master Marcus Wise, How the Light Gets In. Over the past few years, Dean has co-led a monthly duo with percussionist Davu Seru at the Black Dog Café (first Tuesdays), and launched another duo with veteran drummer Eric Kamau Gravatt, leading to their CD release, Fire on the Nile.
Originally from Hartland, Wisconsin, Steven Hobert recalls that he "would noodle around on the piano and just make things up, maybe even as young as middle school. I studied classical music and I also studied jazz. I started writing more in the later part of high school and throughout college." The music of Keith Jarrett, particularly his solo improvisation concerts, influenced Steven's decision to pursue piano improvisation at the University of Wisconsin Eau Claire, as it allowed him to express himself through uninhibited creativity. While earning a Bachelor of Music degree with a minor in Piano Pedagogy, Steven notes that "I started doing more free-flowing improvisation." After graduation, Hobert performed with symphony orchestras from Calgary to Buffalo, played on cruise ships, and spent a year touring Japan, Canada and the U.S. with the Glenn Miller Orchestra. He also served as music director for vocal ensemble Five By Design. Currently Steven leads FireFly Forest, plays accordion in Lulu's Playground and piano with the Adam Meckler Orchestra, works in duo with saxophonist/flautist James Kellerman, and generally works as a freelance musician and teacher of piano, accordion and woodwinds.
Both Dean and Steven are prone to showing their senses of humor on the bandstand and are predictably unpredictable, ensuring an evening of musical fun.
The Reverie Bar and Cafe is located at 1931 Nicollet Avenue South, just south of downtown Minneapolis on the corner of Franklin and Nicollet. No cover but donations ($10 suggested) appreciated to support the musicians and the weekly series. Full schedule of Friday Night Jazz at Reverie at www.fridaynightjazzatreverie.info.