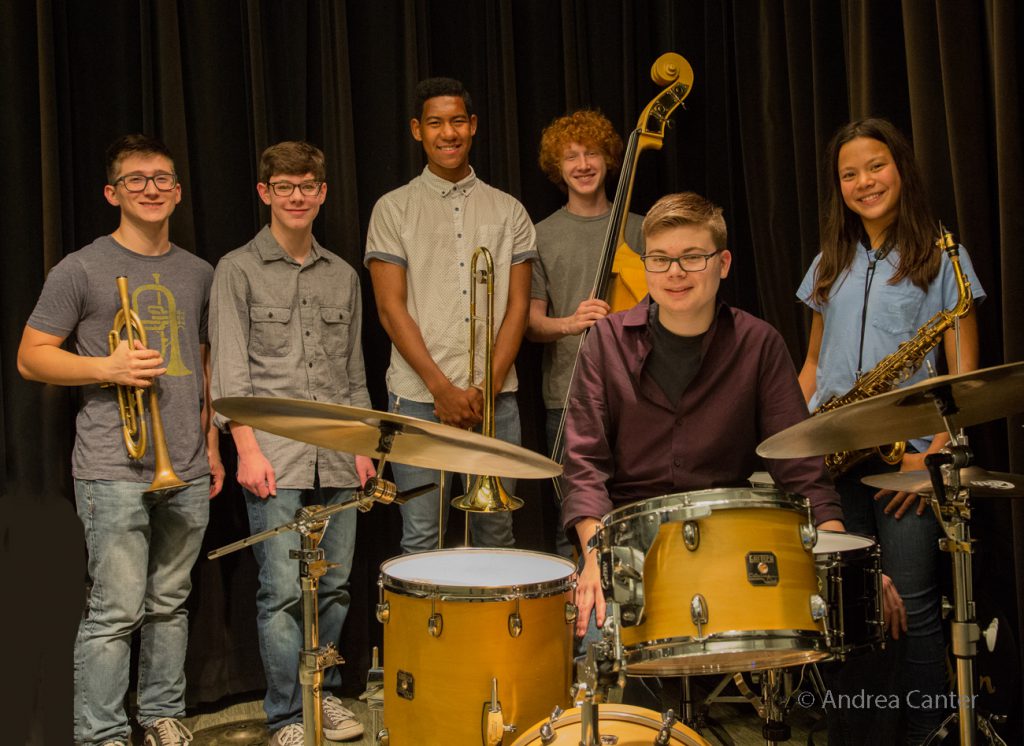 © Andrea Canter, Senior Editor Emeritus
"I view Jazz as a collaborative experience between artists – many times it feels more like a conversation than notes on a page… The value I get from jazz is the interaction that I have with other musicians, whether verbal, musical, or otherwise." – Jackson Mullett, Dakota Combo 2012-13
The 12th edition of the all-star high school jazz ensemble, The Dakota Combo, will close out its school-year season on Saturday afternoon, May 5 (3 pm) under the direction of renowned bassist/educator Adam Linz.  The Dakota Combo was inaugurated in fall 2006 as a program of the MacPhail Center for Music in partnership with the Dakota Foundation for Jazz Education (DJFE). Selected by open audition each year, the Dakota Combo includes the finest young jazz artists in the area who spend the year rehearsing, performing with local and national artists/clinicians, presenting music at area schools, and appearing on stage at area clubs, the Twin Cities Jazz Festival, and more.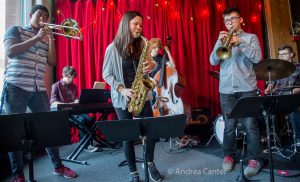 Alums of the Dakota Combo  have gone on to pursue music studies at such prestigious college programs as the Brubeck Institute, Berklee College of Music, New England Conservatory, Peabody Conservatory, The Juilliard School, Lawrence Conservatory, New School for Jazz and Contemporary Music, William Paterson University, University of Michigan, Cal Arts, University of North Texas, University of Denver Lamont School of Music, Northwestern University, and other renowned jazz programs; and now, a growing number of Combo alums are completing college studies and entering the jazz scene as professionals.  Local in-demand artists who are alums of the Combo include trumpeter Jake Baldwin, pianist Javi Santiago, vibraphonist/pianist Levi Schwartzberg, pianist Joe Strachan, trombonist Ben Link, two members of Steve Kenny's Group 47 (Thomas Strommen and Will Kjeer), and three members of Hoaxer (Charlie Lincoln, Will Kjeer and Peter Goggin).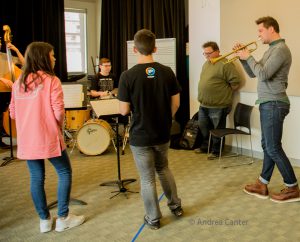 Following auditions in September, the Combo has rehearsed biweekly with Linz at MacPhail. This year, the young musicians also participated a clinic with Minnesota native and nationally renowned trumpeter John Raymond, performed at the Winter Jazz Festival at Crooner's in January; toured and performed at area middle and high schools; performed at the Black Dog, and will perform on the DFJE Youth Showcase at the upcoming Twin Cities Jazz Festival (June 23).
Meet the Combo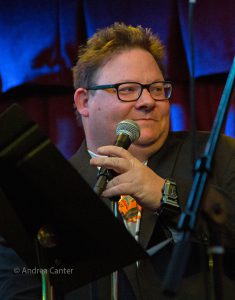 The Dakota Combo for 2017-18 is a sextet including:
Leighton Tuenge, trumpet, Hopkins High School (grade 12, heading to the University of Wisconsin-Eau Claire)
Victor Imbo, trombone, St Paul Central High School (grade 12, heading to the University of Michigan)
Sophia Kichofel, alto sax, Apple Valley High School (grade 9)
Owen Finch, piano, Minnetonka High School (grade 9)
Jorgen Linne, bass, Minneapolis Southwest High School (grade 11)
Nick Adams, drums, Totino Grace High School (grade 11)
Hear the sounds of the future of jazz when this outstanding sextet takes the stage at Jazz Central. Expect some interesting arrangements of modern music from such composers as Monk, Mingus, Coleman and more. And plan to stay a while after the concert for an informal reception honoring this year's Combo.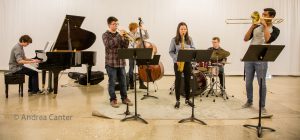 "Being a part of the Dakota Combo has truly given me a sense of what it means to be a performing musician…The invisible boundaries that used to surround my concept of music have dissolved and I am beginning to understand the spread of limitless possibilities to create with music, especially jazz." –Anna Buchholz, Lawrence Conservatory, Dakota Combo 2009-2010
Jazz Central Studios is a nonprofit performance and education venue at 407 Central Av SE, Minneapolis; http://.jazzcentralstudios.org. Combo concert–tickets at the door, $10 donation to support Jazz Central and the Dakota Combo appreciated. More about the Dakota Combo and other programs at www.dfje.org