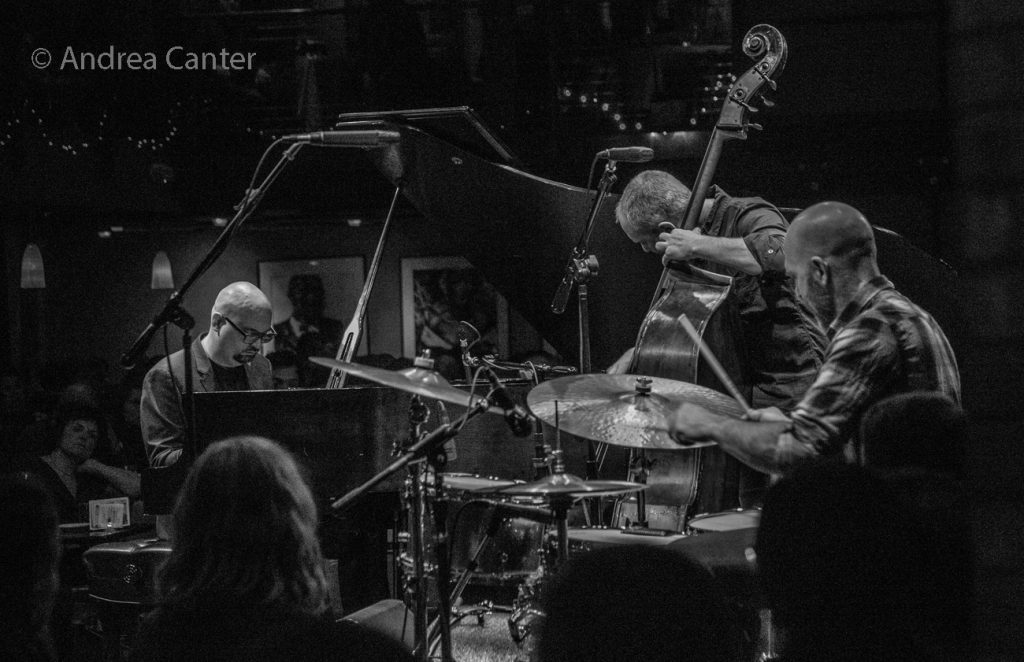 © Andrea Canter
"The Bad Plus have always been a band in the truest sense – a group of passionate collaborators with no single "leader". That spirit will continue in full-force…" The Bad Plus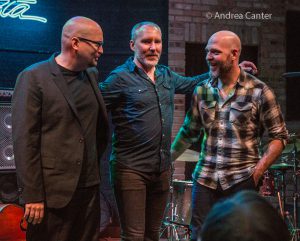 After 18 years of collaboration, global touring, acclaimed recordings, even controversy as to their relationship to "real jazz," The Bad Plus still ranks as one of the most popular genre-bending ensembles in modern music. With their unique approach to original composition and arrangements of pop covers, the trio has been compared to other ensembles that seem to appeal as much to young rockers as middle-aged boppers, but they remain a unique force in improvisational music, covering anything from Stravinsky (Rite of Spring) to Johnny Cash as well as their ever-evolving original compositions. But 18 years is a long time to collaborate, regardless of success. A few months ago, TBP announced that pianist Ethan Iverson would leave the group at the end of 2017, following their holiday residencies at the Dakota and Village Vanguard. Reid Anderson (bass) and Dave King (drums), along with pianist Orrin Evans, will continue the trio and the band name. The 8 shows at the Dakota, December 20-23, will thus be bittersweet for long-time fans of the trio that has managed to stay at the forefront of modern jazz year after year.
The Bad Plus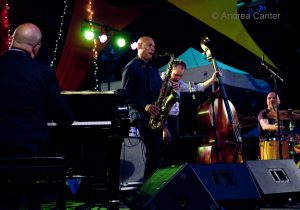 Reid Anderson and Dave King grew up in Minneapolis and jammed together as teenagers, listening to such bands as Mike and the Mechanics and Sting, and then turning to modal music and free jazz. Ethan Iverson, the one member of TBP who can not claim inspiration from a background in rock, met Anderson in college (University of Wisconsin – Eau Claire) and the two played free jazz in area restaurants, hooking up with King informally in 1990. Going their separate ways, Anderson headed to Philadelphia where he studied classical bass at the Curtis Institute of Music; Iverson jumped into the music scene in New York; King spent a few years as a session musician in LA before returning to the Twin Cities, where he found plenty of outlets around home, including cofounding Happy Apple. Although Iverson, Anderson, and King had not performed as a trio in a decade, they had remained in touch and were fans of each other's music, finally reconnecting in 1999.
Their self-titled debut recording (Thirsty Ear, 2001) made barely a ripple in the music world, and the follow-up, Authorized Bootleg (self-produced in 2002), similarly stayed below the radar screen. It was a 2002 gig at the Village Vanguard that sparked one of the most explosive power surges of modern jazz, leading to a contract with Sony/Columbia and the subsequent releases of These Are the Vistas, Give, Suspicious Activity and Blunt Object—Live in Tokyo. Freed from Columbia, they released Prog in spring 2007 on their own imprint, Do the Math Records. Noted Troy Collins notes in All About Jazz, "The infectious originals (mostly penned by bassist Reid Anderson) easily hold their own to the selected cover tunes, no easy feat considering their iconoclastic nature…With muscular conviction and steely focus, Prog is the sound of a much heralded ensemble rising to the occasion and fulfilling the hype."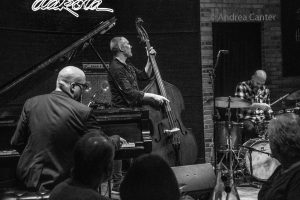 Early 2009 marked the American release of For All I Care (EmArcy) and the first time TBP had added vocals, bringing in Twin Cities' rocker Wendy Lewis. Covering diverse compositions from pop (BeeGees, Roger Miller), rock (Nirvana, Pink Floyd, Wilco, Heart) and modern classical (Stravinsky, Ligeti, Babbitt), For All I Care paid tribute to the broad range of 20th century music—and an expanded repertoire for TBP. While rock and pop covers have been fair game over the past decade, For All I Care marked the first time the trio tackled classical works. And for the first time, the trio did not record works by three of the most potent composers of the 21st century—Iverson, Anderson and King. But original works were the entirety of their 2011 CD, Never Stop. The ten compositions, never appearing before on record, provided a dazzling summary of the trio's first decade of collaboration, a partnership that, in its own unique way, brings together the history of modern music. (See review here!)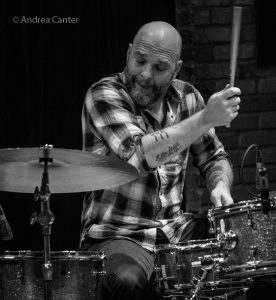 But original compositions were not the only repertoire of 2011, as the trio tackled Stravinsky's ominous Rite of Spring. With a commission from Duke University and Lincoln Center and eight months of rehearsal, TBP unveiled their reworkings of one of the most lauded and controversial musical works of the 20th century at Duke in spring 2011 and subsequently at limited venues. By all accounts, The Bad Plus succeeded in turning a monolithic 20th century ballet score into a 21st century masterpiece without taking away any notes from Stravinsky. TBP's 2012 album, Made Possible, returned to the realm of (mostly) original works. The album was described as "at once vintage Bad Plus in its striking themes, nonchalant time-bends and full-on collective improv, and proof of this awesome ensemble's continuing evolution" (John Fordham, The Guardian).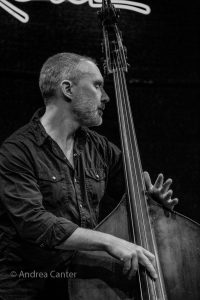 That evolution moved up another notch as the trio returned to the studio (The Terrarium in Minneapolis) to record an album of new, original compositions, released in fall 2014 as Inevitable Western. Bill Beuttler (Jazz Times) notes, "Much of it has a classical feel, the bluesier side of jazz mostly ignored but its improvisational interplay emphasized." Added Thom Jurek (All Music.com), "Inevitable Western is a reminder that the Bad Plus are not a 'piano trio' in any ordinary sense of the term, but a unit of strikingly different voices acting as one in expanding the boundaries of jazz." Also in 2014, the trio's recorded version of Rite of Spring was released on Sony Masterworks. Noted Lloyd Sachs in Jazz Times,  "Placing clockwork precision over improvisation—drummer Dave King has never played more elegantly under control—they cast dark, threatening shadows with their hard-hitting, hard-angled attack…This Rite of Spring swings at times…and achieves an unshakable intensity with its minimalistic strokes."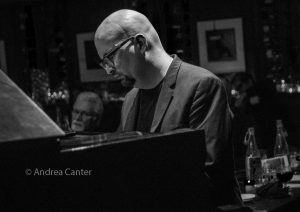 TBP had quite a year in 2014. In addition to releasing two acclaimed albums, the trio was voted #2 Jazz Group in the annual Downbeat Critics Poll and saw Rite of Spring score a "top ten of the year," receiving 5 of 5 stars in the same poll. Most recently, they have toured with Joshua Redman, releasing The Bad Plus Joshua Redman in spring 2015. Noted Tom Moon for MPR, "There's a lot of the trademark Bad Plus wonkery going on here; even the pieces built on straight-up rock-style backbeats tend to lurch away from predictability, with fitful odd-meter detours and sudden moments of explosive group upheaval…"  In fall 2016, TBP was back on top of their covers magic with It's Hard, this time adding two modern jazz tunes to their usual amalgam of pop and rock sources, from Prince to Johnny Cash. Noted Matt Collar (AllMusic.com), "It's as if the Bad Plus are demonstrating their longstanding belief that all good music can be interpreted in a jazz style, whether it's Prince's 'The Beautiful Ones,' Cyndi Lauper's 'Time After Time,' or Kraftwerk's 'The Robots'… with It's Hard, the Bad Plus continue to make the process of transforming modern pop songs into jazz standards sound both deceptively easy and endlessly enjoyable." In 2017, in addition to touring in support of It's Hard, TBP joined past collaborator Bill Frisell to present shows honoring Frisell's work of the mid '80s, including sold-out performances at the Walker Art Center.
A New Era and a Grand Finale
How will a new pianist impact the trademark Bad Plus sound? The whole has always been bigger than the sum of its parts.  "For us, The Bad Plus is above all this statement about group music," said Reid Anderson (WBGO interview with Nate Chinen). "We want to carry that commitment forward. We really believe that it's good for the music, and we believe it's good to be a symbol for that, out in the world."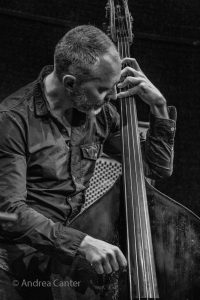 And at least for Iverson, it was time to move on. "Reid and Dave are friends of mine for life," he said (WBGO interview with Nate Chinen), "but at the same time, I had felt like it just gets hard to keep relationships going after 17 years that are as fun and as cool as they were at the beginning… Whatever corner of real estate I had, to be my most secret and private self in public as a player, it just didn't feel like I could do that anymore." Iverson has other projects that are significantly removed from TBP: Recording with Tootie Heath, performing and recording in the Billy Hart Quartet, an album with Ron Carter, and his often controversial popular blog, Do the Math which at times has created some discomfort for his BP cohorts.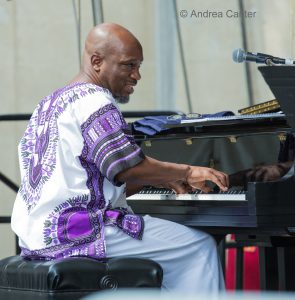 As for Orrin Evans, Anderson notes that the choice of a new pianist was a no-brainer. "Something I always find myself saying is 'Go for the obvious,'" Anderson said. "Orrin is an incredible pianist and a really powerful spirit, and I think we share a certain outsider-weirdo aesthetic. So this was a really obvious thing to do. We didn't have to think about it at all." Already the new configuration has recorded an album for release in early 2018. Stay tuned to The Bad Plus holiday residency in December 2018!
Meanwhile, it's been the founding trio's ability to make their music–be it original compositions or reinvented, cross-genre standards– "endlessly enjoyable" that has brought the Bad Plus to sold-out crowds at the Dakota every December. Let the Big Apple host these Midwest heroes for New Year's Eve — this is where it all started. And in their original configuration, or with a new face on the piano bench, "it's hard" to think of spending the holidays without The Bad Plus. Four nights, eight shows, some shows sold out – contact the box office for availability.
The Dakota is located at 1010 Nicollet Mall in downtown Minneapolis; www.dakotacooks.com; box office 612-332-5299.