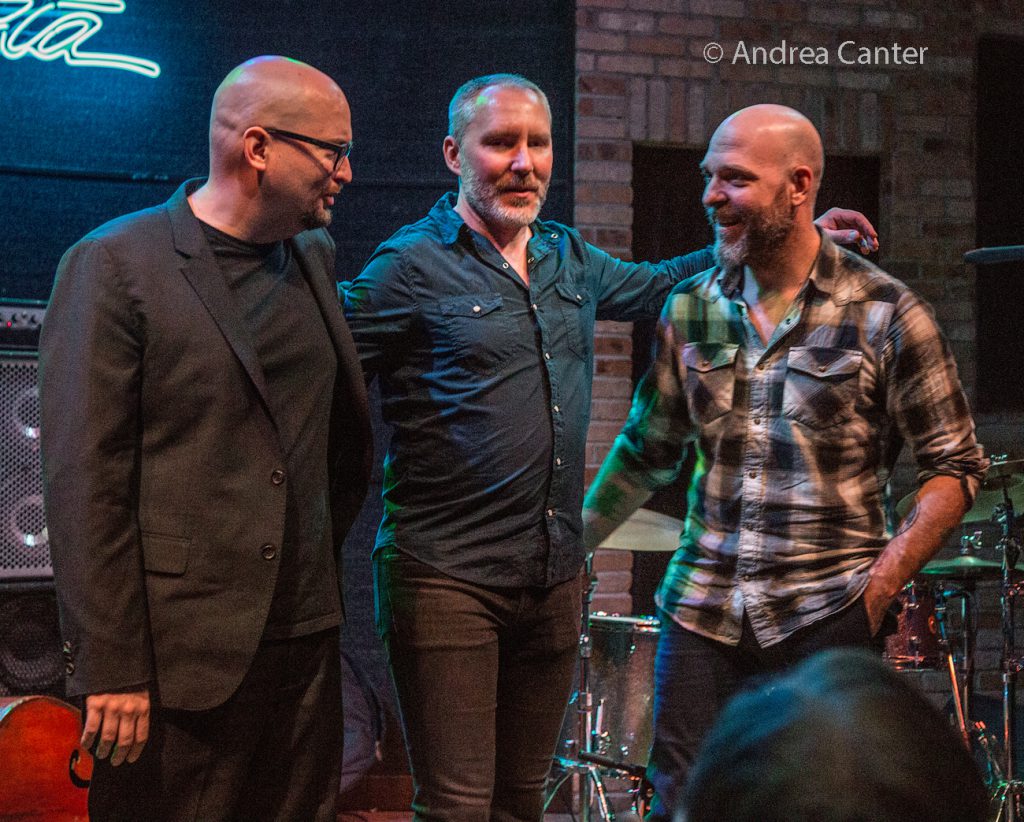 © Andrea Canter
[The Lead Sheet is posted monthly and updated weekly. Updated 12/15/2017]
Holiday jazz, debut performances, and perennial favorites add to the festive sounds around the Twin Cities this week.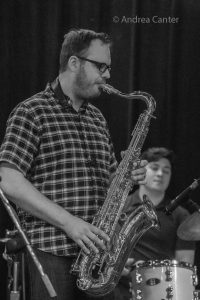 Friday, December 15. Since returning to the Twin Cities after studies at UW-Eau Claire and earning is doctoral degree at the University of North Texas, saxophonist Aaron Hedenstrom has become a busy member of the local jazz scene. His Quartet performs at Jazz Central, part of the Illicit Jazz Workshop series curated by Steve Kenny. The band  this weekend includes Julian Manzara on guitar, Ted Olsen on bass, and Theo Harris on drums.
Saturday, December 16.  A rare doubleheader that moves from the bar to the dining room at the Black Dog! The Steve Kenny Trio (with Kameron Markworth and Miguel Hurtado) opens the evening in the usual space, but the music moves into the larger dining room for the headliner sets with the Inatnas Orchestra making its debut. The 17-piece ensemble is led by trombonist JC Sanford and wife/conductor Asuka Kakitani, both recently relocated from New York where they were acclaimed bandleaders and composers. The band includes some of the best-known jazzers in the Twin Cities.
At Boom Island Brewing, the Minnesota Hard Bop Collective tackles the music of Elmo Hope, with Ted Godbout in the pianist's chair, along with Dave Brattain (saxes), Omar AbdulKarim (trumpet), Jeff Rinear (trombone), Charlie Lincoln (bass), and leader Jesse Simon (drums).
Saturday-Sunday, December 16-17. One of the Twin Cities favorite sons, Bobby Lyle comes home for a weekend in the Dunsmore Room at Crooners. Adding to the holiday music will be Detroit guitarist Perry Hughes and our own drum legend, Joe Pulice.
Sunday-Monday, December 17-18. It wouldn't be the holidays without a Peterson Family Jam Before Christmas at the Dakota! The Monday night show was added after tickets sold out for the two shows on Sunday. Three generations of Petersons will make your spirits bright!