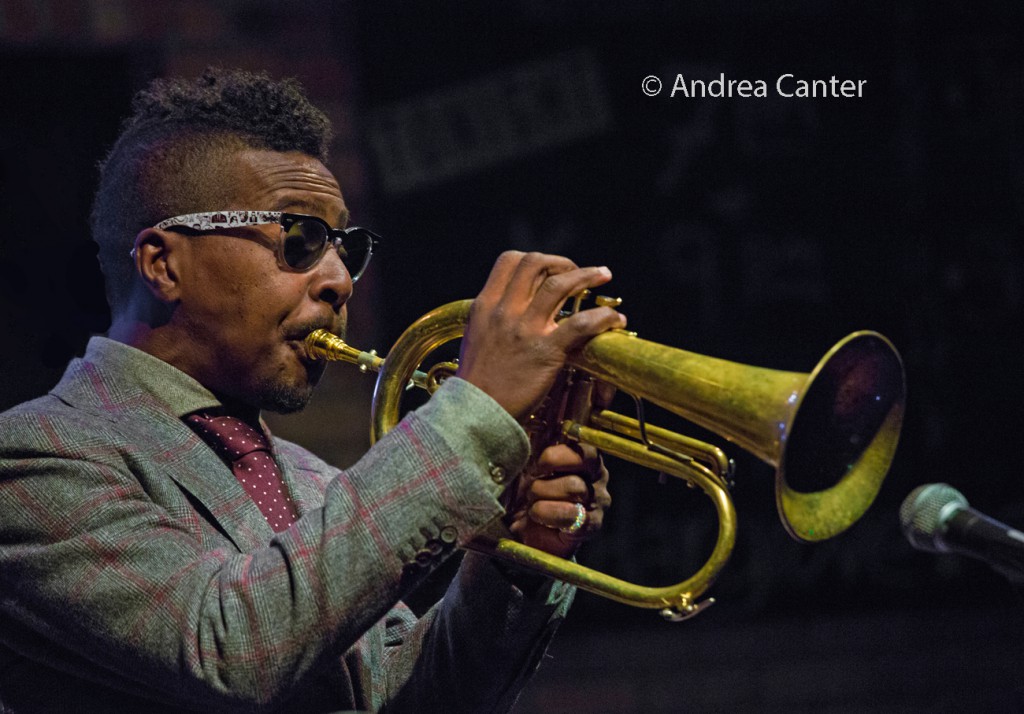 Despite the bitter cold as we start the weekend, forecasters say it will warm up over the following days to reach almost balmy by the end of the week, and I think we can in part thank our local and visiting jazz artists for generating some of the heat! The weekend brings some unique and popular shows to the metro, and we end the week with the acclaimed trumpet/vocal pairing of Roy Hargrove and Roberta Gambarini. We must believe in spring!
Big Gigs This Week
Friday, January 13. It's a lucky Friday the 13th for jazz lovers: A group of "all stars" from the Jazz Central roster celebrate the great hard bop king Horace Silver on the Jazz Central Masters series. Led by reed magician Doug Haining, the band includes Steve Kenny on trumpet, Ted Godbout on piano, Chris Bates on bass and Mac Santiago on drums. We could use a little "Peace" these days and I'm sure they will play it.
Star vocalists reign across the metro tonight! Always hip Patty Peterson and Friends return to Crooners Lounge; Debbie Duncan entertains with song and sass at Vieux Carre' (following an early set from pianist Jeremy Walker); and velvet-voiced Ginger Commodore pairs up with suave Dennis Spears at the Dakota.
An what better way to beat the deep freeze than with hot club mania? Gypsy Mania, that is, as the quartet swings at Hell's Kitchen –Glen Helgeson on guitar, Gary Schulte on violin, Steve Pikal on bass and Jay Epstein on drums.