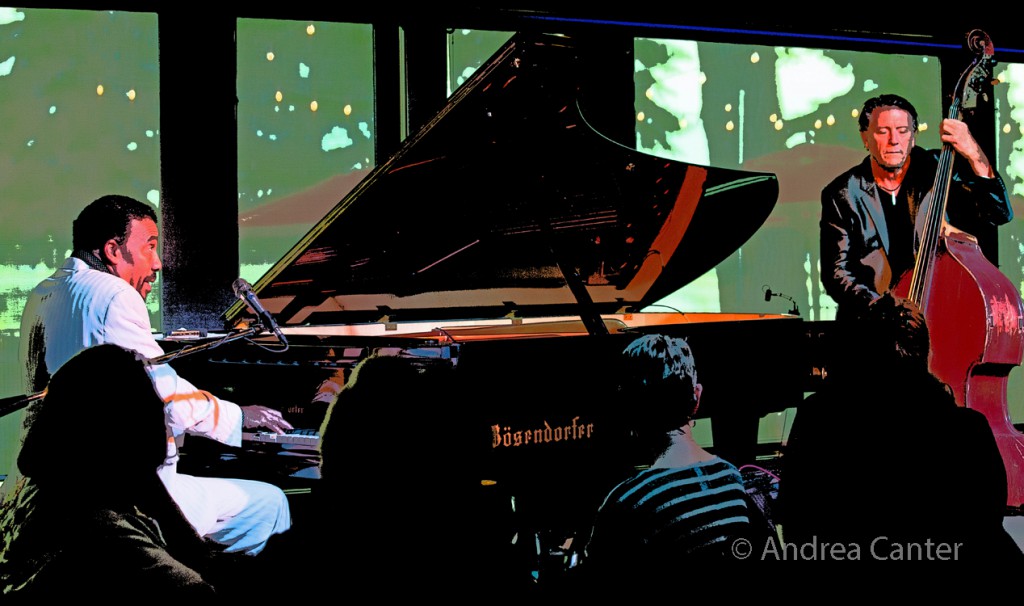 "…a veteran keyboardist who has always infused his funky rhythm and jazz with a touch of elegance and improvisational spirit."–  Jonathan Widran (All Music Guide)
Back by popular demand! Former resident of the Twin Cities, keyboard prodigy-turned music director and bandleader Bobby Lyle will again join old friend, bassist Billy Peterson, in an all acoustic evening in the Dunsmore Room at Crooners Lounge on October 24 with sets at 7 and 9 pm. The duo sold out two nights in the Dunsmore Room last May. Lyle will now make magic on the venue's new Steinway D piano.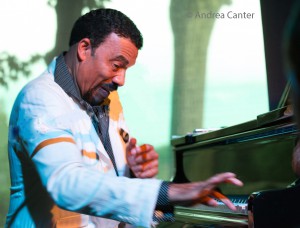 Bobby Lyle was born in Memphis, moving north to Minneapolis with his family. He started piano lessons under his mother's tutelage at age six, noting that "growing up in a climate where you had six months of winter every year provided lots of practice time."  Influenced primarily by Oscar Peterson, Ahmad Jamal, Bill Evans, Erroll Garner, and Art Tatum, Bobby was burning up pianos and Hammond B3s as early as age 13, soon gigging in Twin Cities clubs that couldn't yet serve him. Enrolled at Macalester College for two years where he studied piano, Bobby eventually quit college and went on the road with Red Holt and Eldee Young. Bobby soon coming to the attention of Jimi Hendrix, with whom he worked a short time before Hendrix' death. His family moved to LA and Lyle toured for a while with Sly and the Family Stone, then Ronnie Laws. After making a few recordings for Capitol, Lyle joined forces with George Benson, later touring with and serving as Music Director for Al Jarreau, Bette Midler, and Anita Baker. From the late 80s to mid 90s, Lyle made six recordings for Atlantic, still touring with his own bands and with Bette Midler.
Three decades into a prolific career as composer, arranger, bandleader, and recording artist of fusion as well as straight-ahead, Lyle released Straight and Smooth (Three Keys) in 2004 as an overt declaration of his dual keyboard personality. And with this release, Bobby became the first artist to ever chart on both the Billboard Contemporary Jazz Chart and the Straight Ahead Jazz Chart. Staying on the smooth side for his next recording, Bobby's Hands On (2006) was described by All About Jazz as "a mix of charming, laid-back, romantic and danceable grooves."
Relocating to Houston, in 2013 Bobby released his first Hammond B-3 organ CD, The Way I Feel—a tribute to the late, great Jimmy Smith and guitarist Wes Montgomery on his own label (New Warrior Music). In 2014 Lyle, in association with smooth jazz radio personality Guy Michaels, launched Houston's first ever TV Jazz Show called The J-Spot. These days Bobby continues touring, arranging and composing, as well as teaching at the Houston Summer Jazz Workshop and as a touring clinician and private instructor.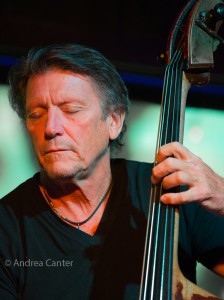 From Minnesota's "First Family of Music," bassist Billy Peterson sang in commercials with sister Linda at age 9 and played bass and drums in his father's ensembles while in junior high. He played in a variety of combos and big bands throughout his high school years, including a summer tour with the Righteous Brothers and a stint with the Lawrence Welk All-Stars. After graduation, Billy played three years with Billy Wallace (Clifford Brown's pianist) and co-founded the band Natural Life with saxman Bob Rockwell. He has recorded with Leo Kottke and performed or recorded with BB King, Johnny Smith, Lenny Breau, and the late Les Paul. Due to tour commitments, he passed on an invitation to join the Bill Evans Trio (Marc Johnson's good fortune!). In 1975, he appeared on Bob Dylan's acclaimed Blood on the Tracks, and a few years later began a long-standing collaboration with Ben Sidran, which led to his 20+ year association with the Steve Miller Band. Billy continues to tour with Bob Rockwell in Europe and nationally with the Dave King Trio, and appears in the Twin Cities with The Peterson Family, How Birds Work, and other ensembles.
The Dunsmore Room is located in Crooners Lounge at 6161 Highway 65 NE, just north of I-694 and about 20 minutes northeast of downtown Minneapolis. Reservations highly recommended at www.croonersloungemn.com.