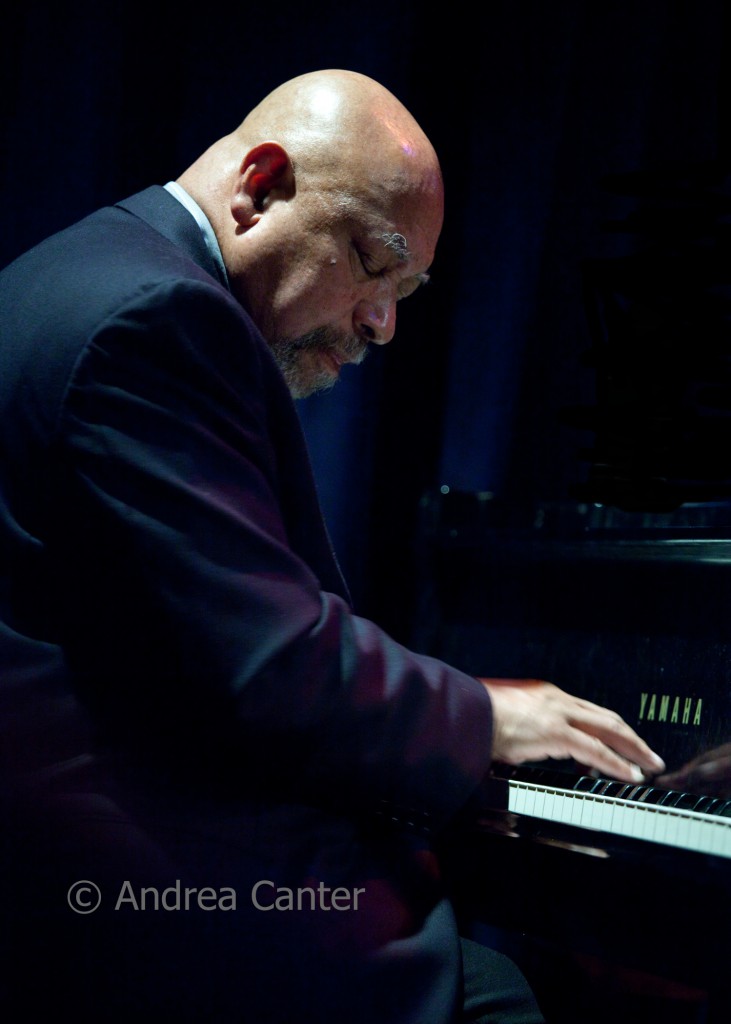 "One of the top jazz pianists in the world" – LA Times
"The most lyrical piano player of our time." –Jazz Weekly
Nine-time Grammy nominee, multi-year winner of critics polls, and NEA Jazz Master pianist Kenny Barron makes a long-awaited return to the Dakota Jazz Club in Minneapolis on October 5 for two sets, 7 and 9 pm. He also appears at the College of St. Benedict/St. John's in St. Joseph, MN on October 7.
Born and raised in Philadelphia, teen pianist Kenny Barron launched his career with Mel Melvin's orchestra, which also featured Kenny's brother Bill Barron on sax. He also worked with Philly Joe Jones before moving to New York at 19, where he freelanced with Roy Haynes, Lee Morgan and James Moody. On Moody's recommendation, Dizzy Gillespie hired young Barron, who quickly latched on to Latin and Caribbean rhythms that would continue to inform his music throughout his career. After five years with Dizzy, Barron played with Freddie Hubbard, Stanley Turrentine, Milt Jackson, and Buddy Rich. He began an association with Yusef Lateef in the early 70s, who served as a key influence in Barron's development as an improviser and encouraged him to earn a college degree at Empire State College. Barron joined the faculty at Rutgers University in 1973, remaining until 2000 and mentoring such talents as Terence Blanchard and David Sanchez. Shortly thereafter, Kenny recorded his first album, Sunset to Dawn (Muse), and has been a prolific recording artist ever since.
In the late 70s, Barron worked with Ron Carter, then formed a longstanding trio with Buster Williams and Ben Riley, often in the company of Eddie "Lockjaw" Davis, Eddie Harris, Sonny Stitt and Harry "Sweets" Edison. Another famed collaboration was with Stan Getz in the 1980s, which yielded some of Kenny's most lauded recordings, Anniversary, Serenity and the Grammy-nominated People Time. With Williams, Riley and Charlie Rouse, Barron co-founded the quartet "Sphere," focusing on the music of Thelonious Monk and Monk-inspired original compositions. This ensemble released several acclaimed albums including  Four for All and Bird Songs. On hiatus for 15 years following Rouse's death, Sphere reunited with Gary Bartz, recording for Verve in the late 90s.  Barron's Grammy nominations as leader include Sambao, Night and the City, Wanton Spirit and Freefall, the latter three earning double nominations for recording and solo performance. In more recent years, Barron has reunited to tour and record with Williams and Riley, has recorded in duo with bassist Harvie S, performed in a quintet with Stefon Harris and Annie Drummond and with his Brazilian trio, Canta Brasil. In 2014 he collaborated with renowned bassist Dave Holland on The Art of Conversation (Impulse); in 2016 he released his most recent trio album (with Kiyoshi Kitagawa and Johnathan Blake), Book of Intuition (Impulse).
Kenny Barron has consistently ranked at the top of critics polls for Downbeat, Jazz Times, Jazziz and the Jazz Journalists Association; was a finalist for the 2001 JazzPar International Jazz Award; was inducted into the American Jazz Hall of Fame in 2005; was named BNY Mellon Jazz Legacy in 2008; was named an NEA Jazz Master in 2010; received the Lifetime Achievement Award from Spanish ceramist Llardo in 2012; and is a six-time recipient of the Jazz Journalists Associaton "Best Pianist" award.
A native of Japan, bassist Kiyoshi Kitagawa has been active in American jazz since moving to New York in 1988. His credits include work with Winard Harper, Andy Bey, Kenny Garrett, and Jimmy Heath. Currently he tours and records with Kenny Barron, Jon Faddis and Ben Riley's Monk Legacy Septet.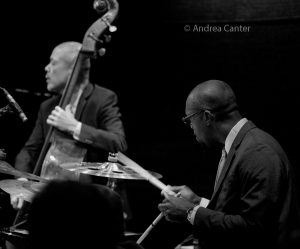 Baltimore native drummer Lee Pearson tours with his own band, Beava's Atmosphere, as well as funk jazz band Spyro Gyra. Lee has also performed with Hank Jones, Roy Hargrove, Kenny Barron, Roy Ayers, Ronnie Laws, Jon Lucien, David Murray, John Hicks, Erykah Badu, R&B singer Bilal and the Tonight Show Band with Jay Leno. He also did a world tour with Savion Glover's Tony Award-winning Broadway show, "Bring in Da' Noise Bring in Da' Funk" (2002-2003).
The Dakota is located at 1010 Nicollet Mall in downtown Minneapolis. Tickets at 612-332-5299 or www.dakotacooks.com