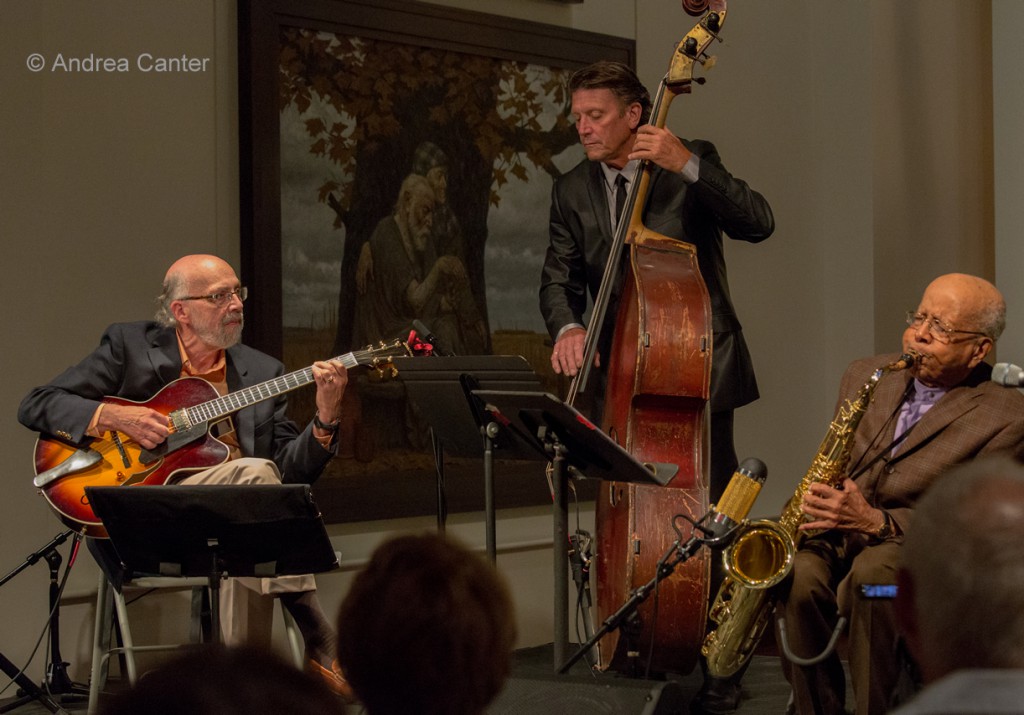 A number of years ago, tenor saxophone legend Irv Williams hinted at retirement in his liner notes for That's All (2004), but clearly that was premature. Three CDs later, the then 88-year-old known fondly as "Mr. Smooth" issued a more dramatic hint with the release of Finality (Ding Dong Music) in 2008.  But apparently the title only referred to Irv's feelings about recording sessions, not performing opportunities. In Spring 2011, Irv seemed more determined that we let him rest his chops, proclaiming the release of yet another CD (Duke's Mixture) at the Dakota Jazz Club to be his "Retirement Party." Shortly thereafter, he was back playing for the Dakota's Friday Happy Hour with Peter Schimke.  Then came the May 2012 "Retirement Party" at the Dakota, followed by more happy hours, and a special guest performance in spring 2013 with Estaire Godinez at the Museum of Russian Art.  And still he held weekly happy hours at the Dakota, which in early 2014 saw a cast change — now a trio with guitarist Steve Blons and bassist Billy Peterson.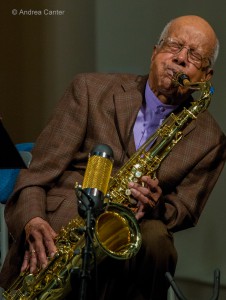 Around the same time, then 94-year-old Irv had a conversation with videographer/producer/ Wells Piano co-owner Jason Rupert regarding the possibility of archiving all of his recordings. It was a great idea that got sidetracked when Irv decided to record yet another CD, yielding Then Was Then, Now Is Now (Wells Pianos), released in summer 2014. A year later, the archival project had one more addition, aptly titled Pinnacle, a trio set with Blons and Peterson with excerpts from the late Leigh Kamman's last interview with Irv. Is he finally done recording? Maybe, but Irv, now 96, continues weekly happy hours at the Dakota. And finally, he's cast in Monday "The Spotlight" series at Jazz Central Studios on February 8, where he will be joined by Steve Blons, Billy Peterson and trombonist Dave Graf.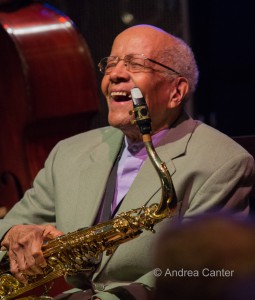 Raised in Cincinnati and Little Rock, Irv Williams started out on violin, switched to clarinet at age 11 to counter the effects of bronchitis, and soon moved on to saxophone. Early in his career, he played in bands behind Ella Fitzgerald, Fletcher Henderson, Mary Lou Williams, and  Billy Eckstine at  such venues as the Apollo Theater and the Howard Theater. Irv first performed in the Twin Cities as a clarinet and sax player with the Navy during Word War II. Turning down invitations to play with Count Basie and Duke Ellington, he stayed in the Twin Cities where he taught in the St Paul Public Schools and played with the late Reginald Buckner. And here at home, Williams has played at every jazz venue, past and present, including the old Flame Bar where he was often back to back with such stars as Sarah Vaughn, Dizzy Gillespie, and Johnny Hodges. The first jazz musician to have his own "Irv Williams Day" granted by the State of Minnesota (1984), he has been inducted into the Minnesota Jazz Hall of Fame and was pictured on the "Celebrate Minnesota" official state map in 1990. At the KBEM Winter Jazz Festival in 2005, Irv was one of three recipients of Lifetime Achievement Awards. Throughout his eight-plus decade career, Williams has focused on the Great American Songbook and the tenor sax as a solo vehicle. His knowledge of the idiom is legendary and fellow musicians marvel at his ability to play any song in any key.
Noted Matt Peiken (St. Paul Pioneer Press), "Veteran saxophonist Irv Williams has always been about sweetness not power, and he's still gigging strong."
Still. At 96. Don't miss his Jazz Central debut on Monday, February 8, 8:30 pm!
Jazz Central Studios is a nonprofit venue located at 407 Central Avenue SE in Minneapolis. $10 donation. Open jam follows the Monday night shows.