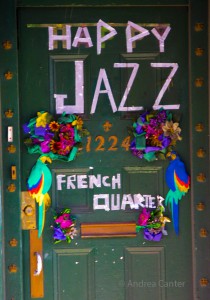 Mardi Gras, aka "Fat Tuesday," is perhaps the biggest party in New Orleans, capping two weeks of parades, costumes, and of course, traditional NOLA music. Even "Fat Monday" has become almost as famous for revelry. At the other end of the Mississippi River, Minnesotans have a number of opportunities to join in, thanks to our local music scene as well as some impressive visitors. Where can you go for Mardi Gras music?
Amsterdam Bar (6 W. 6th, St. Paul). The only New Orleans style brass band based in Minneapolis, the Jack Brass Band has been enthralling audiences since 1999. Mixing the Big Easy's traditions with old-time blues, rock, hip-hop, pop, funk and reggae, they've impressed no less than Wynton Marsalis, who noted, "If you like your gumbo spicy and your music hot, check out the Jack Brass Band."  Catch their monthly show at the Amsterdam which just happens to fall on Mardi Gras, and JBB will make the most of the occasion, offering not only their red hot music but an optional authentic Crab Boil as well! February 9, Doors 7 pm, show 8 pm. Tickets cheaper in advance (online); $10/$12; with Crab Boil $25/$30; 21+.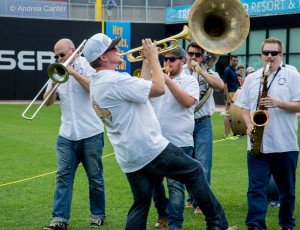 Crooners Lounge (6161 Highway 65 NE, Fridley). It's not only Fat Tuesday, it's Tuesday Instrumental Jazz Night, usually held in the Dunsmore Room but for this special evening, music is in the Lounge where Reuben Ristrom, Steve Pikal and Friends will be re-creating a night in the Big Easy. Savvy on guitar and banjo (which is featured tonight), Reuben is known throughout the region for his fleet-fingered swing, while Steve is one of the most in-demand bassists, particularly with traditional and swing bands, and has been known to add trombone to the mix. They bring along a vibrant cast of like-minded friends. February 9, 7 pm, no cover, no reservations.
Jazz Central Studios (407 Central SE, Minneapolis). It's the usual Tuesday Big Band Night at Jazz Central, but hard to imagine the Cedar Avenue Big Band won't be adding Crescent City vibes to their show tonight! There isn't much room for dancing, but after 25 years of performing throughout the region, CABB can make any room rock and swing. February 9, 8:30 pm, $10 donation.
Minnesota Music Café (499 Payne Av, St Paul).  The Nova Jazz Orchestra's monthly gig at the Minnesota Music Café falls on Mardi Gras, and they plan to make the most of it!  Featuring a who's who of Twin Cities big band specialists and special guest vocalist Tony DeMarco, Nova features compositions from band members and one of the biggest books of charts in the Midwest. And tonight– it's party time. February 9, 7 pm.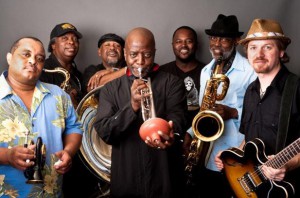 Vieux Carré (408 St. Peter Street, St. Paul). Typically Vieux Carré is closed on Mondays, but not on Fat Monday! With their French Quarter themed decor and menu, it is only natural that VC presents one of the most famed New Orleans brass bands for a two-night stand — the Dirty Dozen Brass Band! Bringing authentic sounds to an international audience, the DDBB has collaborated with the likes of David Bowie, Elvis Costello, Dr. John, the David Mattthews Band and Black Crowes. Tuesday night is sold out, but some tickets remain for Monday night. Reserve through the Dakota Box Office at 612-332-5299 or via VC's website. February 8, 8 pm, tickets $30-35.
There's more Mardi Gras celebrations throughout the metro — check your favorite venues for more information!