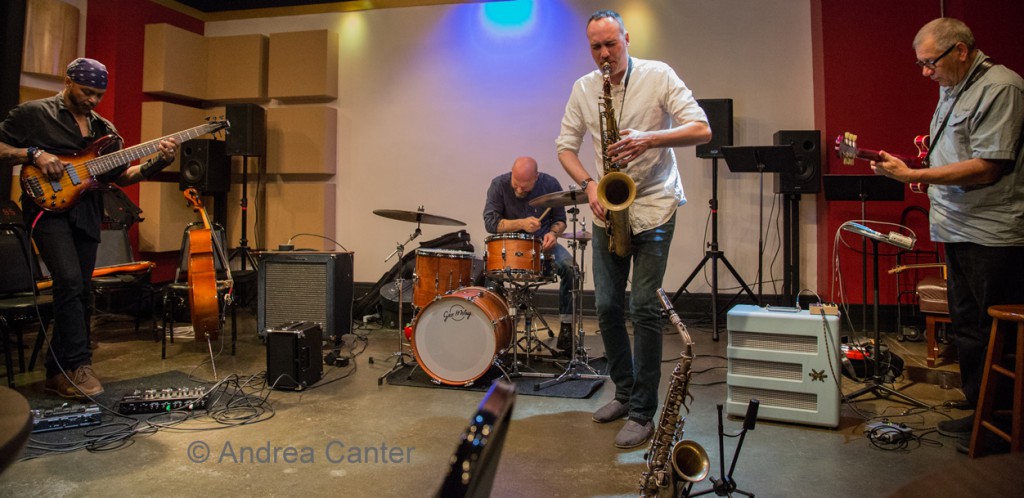 Saturday Night Jazz at the Black Dog scores another veteran-studded double header this weekend (September 10), with the Growlers leading off at 7 pm, followed by Dave King's Vector Families at 8:30 pm. If you're keeping score, that's seven of the Twin Cities finest in one venue, one night.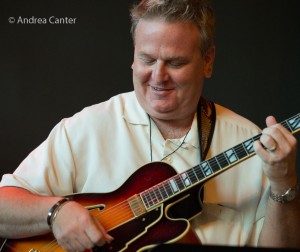 The Growlers (7 pm)
Recently assembled by guitarist Joel Shapira, the Growlers brings together three veterans who know how to engage the audience while creating new music.
St. Paul native Joel Shapira studied jazz guitar at the Berklee College of Music in Boston and at the Mannes School of  Music in New York City, as well as with Tal Farlow, Joe Pass, Sharon Isbin, and Anthony Cox. Active in the Twin Cities for the past 16  years, he leads his trio and quartet, Bottomless Pit, provides the instrumental half of the popular duo, Charmin (Michelle) and Shapira, and coleads their expanded Charmin and Shapira and Friends. He's led the ensembles Triplicate and Pooches Playhouse and frequently appears with Dean Magraw, Pete Whitman, John Devine, Vic Volare, Dean Granros, and a who's who list of area vocalists. Joel's recordings include two releases with Charmin Michelle (Pure Imagination, Dawning and Daylight), his quartet debut (Open Lines),  two albums with Triplicate (Triplicate, Day and Age), a guitar duo with Jack DeSalvo (Inherence, 2014), and the live recording with Dean Granros, Jazz Guitar Duets: Live at the 2014 Twin Cities Jazz Festival.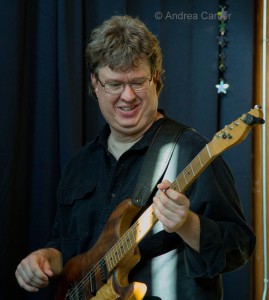 Guitarist and bassist David Martin was born in Toledo, OH and grew up in Charleston, WV. He graduated from Capital University's Conservatory of Music in Columbus, OH. A composer, arranger, teacher, and performer, he played in the Columbus area for several years before moving to Minneapolis, where he lived for 13 years. In the Twin Cities, Dave led his own jazz trio and also played in Nachito Herrera's Puro Cubano, Beira Mar Brasil, Latin Sounds Orchestra, Salsa Del Soul, Robert Everest and Havana Hi-Fi.  In 2008, Dave moved to Portland, OR where he teamed up with Mike Doolin, releasing Reflections. Back in the Twin Cities since 2010, Dave has accompanied many local vocalists including Maryann Sullivan, Vicky Mountain and Paula Lammers, and performs regularly with the Bill Simenson Orchestra and Twin Cities Latin Jazz Orchestra. Dave will release another recording with Mike Doolin later this fall.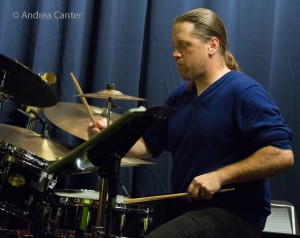 Drummer Eron Woods started his career with a traveling circus! A graduate of the University of Miami, he has performed with Clint Holmes, Carol Lawrence, Jukes of Hazzard, The Spinners, the Drifters, the Coasters, David Roos, Headspace, Haas/Susag/Woods Trio, Overtones Trio, and more. Recently he has been heard with the trio King Fletcher Woods.  Eron teaches at Cadenza Music and the MacPhail Center for Music.
Vector Families (8:30 pm)
Once known as PBR, Vector Families has performed around the metro for the past three years. As PBR, the quartet recorded its debut album in 2015.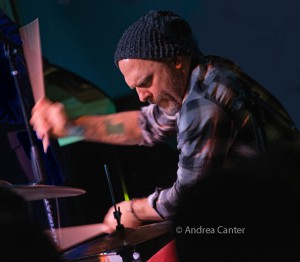 Drummer Dave King might be best known for his long-standing work with The Bad Plus as well as Happy Apple, but his affiliations hardly end there. In fact, at any given moment, King is likely involved in at least ten other projects ranging from his own jazz-infused Dave King Trucking Company and Buffalo Collision to rock bands like Halloween Alaska and impossible-to-define electronic outfits like Gang Font. Dave worked as a session musician in LA in the early 90s before returning to the Twin Cities to find his own voice, launching Happy Apple with high school pals Michael Lewis and Erik Fratzke, and soon co-founding The Bad Plus with Ethan Iverson and Reid Anderson. Dave released a solo album combining his skills as drummer, pianist and composer, Indelicate, in 2010 (Sunnyside); in fall 2012, his Dave King Trio with Bill Carrothers and Billy Peterson released the well-received I've Been Ringing You (Sunnyside). And he's released three albums in five years heading the Dave King Trucking Company. Whatever the band of the moment or decade, King remains the Energizer Bunny of drummers, both in terms of his frenetic musical wizardry and his simultaneous association with numerous and diverse musicians.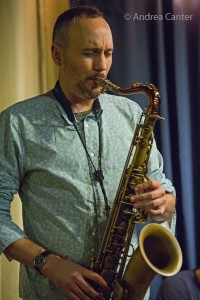 Saxman Brandon Wozniak previously lived and worked in New York City, toured with the Tommy Dorsey Orchestra, and earned his BA from Indiana University under the tutelage of David Baker. Since arriving in the Twin Cities in 2006, he has performed with local bands including the Atlantis Quartet, Red Five, Dave King Trucking Company, the Adam Meckler Quintet, the Bryan Nichols Quintet, Zacc Harris Quartet, and in varying combinations with Adam Linz, Billy Peterson, Dean Magraw, Kenny Horst, Zacc Harris, Steve Kenny and more. For the past two seasons, Brandon has performed on the Jazz in the Target Atrium Series at Orchestra Hall as part of the Atrium Jazz Ensemble led by Jeremy Walker.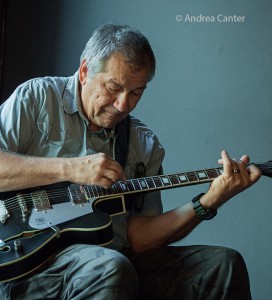 Dean Granros studied music theory and composition at the University of Minnesota and MacPhail Center. Concurrent with those academic studies, he served a lengthy apprenticeship in jazz and blues, playing nightclubs such as the old Blue Note in North Minneapolis, the Extraordinaire, and the Downtowner. He was a co-founder of one of the Twin Cities seminal experimental jazz groups, "The Whole Earth Rainbow Band" in 1970 and later joined former Weather Report drummer, Eric Kamau Gravatt, in the high energy post-bop band, Kamanari.  He co-founded the progressive and virtuosic improvising trio F*K*G in 1995 with saxophonist Scott Fultz and drummer Dave King. He's also played with How Birds Work and with George Cartwright's bands Curlew and Gloryland Ponycat. In early 2015, Dean and Joel Shapira released Jazz Guitar Duets: Live From the Twin Cities Jazz Festival, recorded in June 2014 at the Black Dog. After forming the double guitar quartet Tall Tales in fall 2014, Dean and the band released their self-titled debut earlier this year.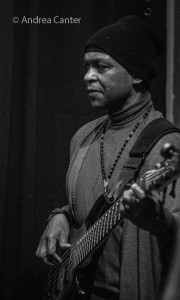 Anthony Cox studied bass at the University of Wisconsin Eau Claire, then headed to New York, building a reputation that took him on tour with Stan Getz.  In the early 90s, he returned to the Twin Cities but his career has hardly been limited by his residence. Over the years, Cox has worked and/or recorded with Joe Lovano, Sam Rivers, Dewey Redman, Geri Allen, Arthur Blythe, and Uri Caine, playing upright acoustic, electric and Spanish acoustic bass. With Bill Carrothers and Jay Epstein, he has performed and recorded as Easy Company, and recently has appeared at the Icehouse, Dakota and Jazz Central. He leads several ensembles including Happy Spirits and DD7, and is a member of the Atrium Jazz Ensemble, with whom he debuted "The Rage of Achilles" at Orchestra Hall in 2015, co-written with Jeremy Walker.
The Black Dog is located at 308 Prince Street at street level in the Northern Warehouse in St. Paul's Lowertown. For full schedule of Saturday Night Jazz at the Black Dog, visit www.saturdaynightjazzattheblackdog.info and see full list of events at the Black Dog at www.blackdogstpaul.com.  No cover but tips ($10 suggested) appreciated to support the band and the jazz series.