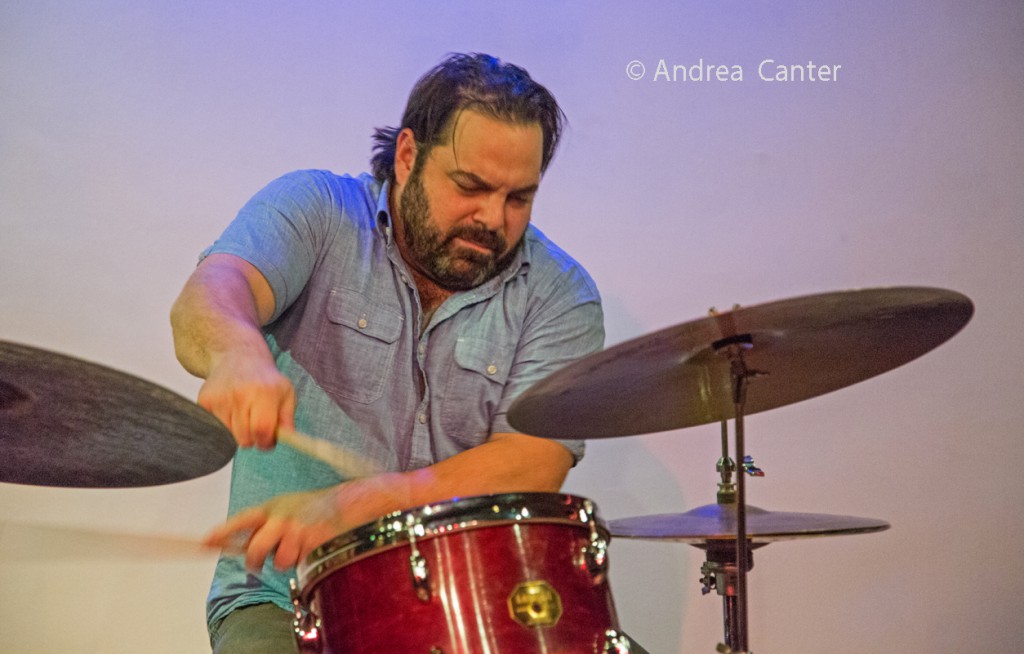 For the past five years or so, JT Bates has hosted his long-running "Jazz Implosion" series at the Icehouse in south Minneapolis, continuing  the weekly presentation of cutting edge jazz and improvised music that he launched about fifteen years ago in the Clown Lounge at the Turf Club in St. Paul. It is no surprise that drums are often in the spotlight, and on August 29, JT presents an evening of furious percussion– starting out with a set of dueling drums (JT going head to head with Phil Hey), followed by a merger of brother Chris Bates' Good Vibes Trio and the Bates' Brothers Low Blow Trio, with Chris and vibes master Dave Hagedorn the common denominators, in cahoots with the two drummers (Phil from Good Vibes, JT from Low Blows). The fun begins around 9:30 pm.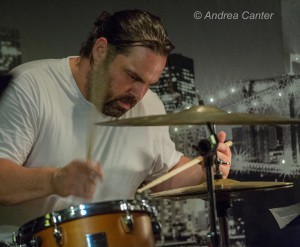 J.T. Bates is one of the busiest drummers in the Twin Cities, on and off the bandstand. He was a member of Motion Poets and has worked with a variety of Latin, electronic, and experimental ensembles, including Bryan Nichols' Quintet and Trio, Chris Bates' Red Five, Fat Kid Wednesdays, the Zacc Harris Group, and The Pines. About a year ago, JT launched a new project, a B-3 organ trio dubbed Grain. In addition to curating his Jazz Implosion series on Monday nights at the Icehouse, JT often appears on the Icehouse stage with such musicians as brother Chris, Dave King, Brandon Wozniak and more. Noted Richard Brody in The New Yorker, "In free rhythm, his shimmering cymbals recall Sunny Murray's work with Ayler; the tom-tom groove is like the one Ed Blackwell got with Coleman; and, when he plays on an ethereally introverted modernistic piece, he sounds like a one-man Art Ensemble of Chicago, ready to use anything for the right sound—chopsticks, chains, his hands, and even the nub of a drumstick, which he rubs on cymbals to make them whisper as if butterflies were beating their wings upon them."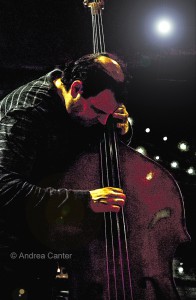 Chris Bates and his brother, drummer JT, grew up with jazz, sons of trumpeter/bandleader Don Bates. He began bass lessons in 4th grade and progressed to jazz studies at the University of Wisconsin-Eau Claire before returning to the Twin Cities to study with Anthony Cox. A member of the 1990s ensemble, the Motion Poets, and leader of the original Low Blows, Chris was a 1999 McKnight Composer Fellow, and often lends his compositions to the many ensembles that he juggles throughout his busy performance schedule. Over his career, he has played with Mose Allison, Lee Konitz, Joe Lovano, Steven Bernstein, Howard Levy, Michael Attias, Ira Sullivan, Bill Carrothers, Eric Alexander, Ari Hoenig and Tim Sparks, among others. In addition to his local ensemble work (Atlantis Quartet, Red Planet, How Birds Work, Fall of the House of Usher, Klezmerica, Enormous Quartet, Framework, Leisure Valley, Zacc Harris Group, Dean Granros' Tall Tales, Adam Meckler Orchestra), and leading Red 5 and the Good Vibes Trio, he has played solo concerts using both acoustic and electronic instruments, and appears on over 30 recordings. In spring 2013, Chris launched a monthly improvisation series at Jazz Central Studios in Minneapolis, "Magica Improvisado."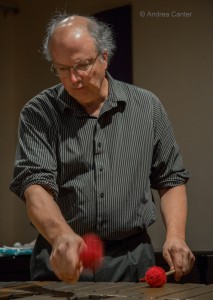 Assistant Professor of Music at St. Olaf College in Northfield, MN,  Dave Hagedorn teaches percussion, jazz studies and world music. His education includes a BS in Music Education from the University of Minnesota, an MM in Percussion Performance from the New England Conservatory in Boston, and a DMA from the Eastman School of Music. Among his performance and recording credits are two albums of duos with pianist Dan Cavanagh; tours with the George Russell Living Time Orchestra; recording with Debbie Duncan and Phil Hey; and performances with David Berkman, Anthony Braxton, Gil Evans, Happy Apple, the Out to Lunch Quintet, Thad Jones, Clark Terry, Steve Turre, Kenny Wheeler, Anthony Cox, and Roy Hargrove. Locally he is a member of the Pete Whitman X-Tet, Phil Hey Quartet, Good Vibes Trio, Low Blows, and the duo SCHAG with drummer Dave Schmalenberger. He released Solid Liquid on the Artegra label in 2003. At St. Olaf, Dave has led jazz bands to DownBeat student ensemble awards, and on a tour of Cuba in spring 2016.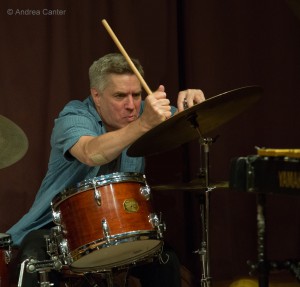 A former student of Ed Blackwell and Marv Dahlgren,  Phil Hey was born in New York City and raised in Philadelphia. One of the busiest drummers in his adopted home in the Twin Cities, Phil toured for 20 years with the late Dewey Redman and is often on the bandstand backing touring artists, local vocalists (Connie Evingson, Lucia Newell), and small ensembles (Chris Lomheim, Laura Caviani, Mary Louise Knutson, Dave Karr).  Phil (along with bassist Gordy Johnson) has toured with British vocalist Stacey Kent, including gigs at Birdland in New York. He also manages percussion duties for the Pete Whitman X-Tet, Benny Weinbeck Trio, Dean Sorenson Sextet and Chris Bates' Good Vibes Trio, and teaches at the U of M and St. Olaf College. Phil's recording credits are legion, including on the Artegra label with the Chris Lomheim Trio (The Bridge), Pete Whitman Quintet (Sound of Water), and X-Tet (Where's When). His more recent recordings include a volcanic duo with trumpeter Kelly Rossum (Conflict), a sublime trio date with Mary Louise Knutson (In the Bubble), and the 2014 debut release of the Good Vibes Trio.  Phil also contributed to Von Freeman's Live at the Dakota, rating four stars from Down Beat. Phil has led the Phil Hey Quartet (with Dave Hagedorn, Phil Aaron and Tom Lewis) for about 20 years, releasing a well regarded recording, Subduction, in 2006. Also in 2006, City Pages named Phil its Jazz Artist of the Year.
The Icehouse is located at 2528 Nicollet Ave in south Minneapolis; www.icehousempls.com. JT's Jazz Implosion takes place every Monday night at 9:30 pm.