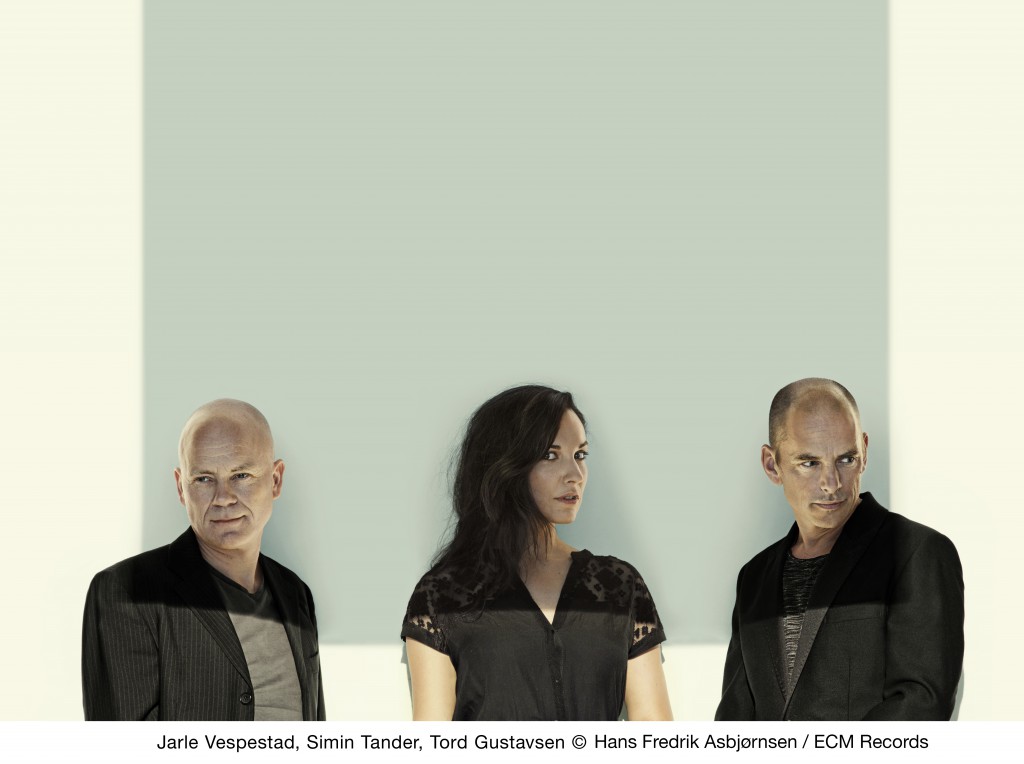 One of the most acclaimed jazz artists to emerge from Scandanavia, Norwegian pianist Tord Gustavsen makes a rare appearance in the Twin Cities on Friday, June 17 (8 pm), when he brings his new trio with vocalist Simin Tander and long-time cohort, drummer Jarle Vespestad, to Mindekirken, the Norwegian Lutheran Memorial Church in south Minneapolis. The trio is touring in support of a new ECM recording, What Was Said; this will be part of the North American premiere of this music.
Tord Gustavsen has spent the past decade-plus building a reputation within an elite circle of modern jazz pianists and extending his meditative style into an increasingly interesting approach to the music. His earlier trio works were both beautiful and lulling, exquisitely trance-inducing. Then came the addition of saxophone, which allowed a critical expansion of the pianist's palette, adding an essential spark to composition and interplay. By the release of his sixth ECM recording (Extended Circle, 2014), Gustavsen had moved his music into warmer territory without really leaving his Nordic cool behind. Throughout the album, there were significant gospel and folkloric elements, Eastern as well as Nordic, clearly inspired by Gustavsen's affinity for spirituals and choral music. That connection to voice is now clearly articulated in the new trio.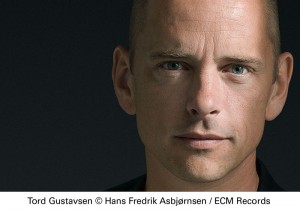 Gustavsen's current project (which he calls Hymns and Visions) began with English translations of poems by the thirteenth century  Persian mystic Rumi, which he set to music, but they remained unrecorded until he heard German-Afghan vocalist Simin Tander in performance. He was particularly enchanted with her singing in Pashto (the language of her Afgahn father) and wondered how the Norwegian hymns of his childhood would sound in this language.  Hymns and Visions soon grew into the collaboration that recorded What Was Said, adding Tander to Tord's long-standing partnership with drummer Jarle Vespestad.
Tander functions as "both a soloistic interpreter of melody and an ensemble member, singing accompanying motifs, and contributing to improvisations in which the three of us are equals in terms of sharing ideas, " says Gustavsen. "She has a unique way of improvising, finding sounds that really work, staying with them, developing them very gradually. She has a discipline that really appeals to me and to Jarle." Gustavsen also takes another step in extending his own sound, adding electronics via a Moog system that allows him to infuse computer-generated sounds and samples from the acoustic piano; some compositions also include a bass synthesizer. As is his trademark on the acoustic piano, Gustavsen exercises similar restraint in his use of electronics, noting that  "the acoustic piano is a universe of exploration, and I'll never be through with that journey, but the electronics are speaking to me much more than I could have anticipated. In fact, using them has influenced the acoustic piano playing, too. It's as if I'm approaching the piano from a slightly different angle now. This too has been very fruitful."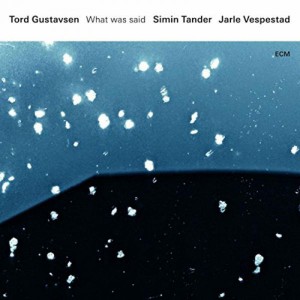 What Was Said explores Norwegian church traditions from a nontraditional perspective.  "Simin and I have been working with an Afghan poet," Gustavsen explains, "translating and shaping a selection of hymns that I grew up with in Norway into Pashto… "I liked the sound of the Pashto language itself and coincidentally was encountering it at a time when I was becoming increasingly interested in Sufi poetry." In addition to the works in Pashto, Tander also sings the lyrics of Rumi in English, and Gustavsen's setting of a poem by American beat poet Kenneth Rexroth who was also influenced by Rumi and worked with jazz improvisers ("I Refuse"). If one attends to the lyrics across these compositions, there's a sense of a conversation among these poets across time and culture. Tord explains, "The way in which the words transcend the boundaries between forms and traditions is important for me. But it's also fully OK to approach it as a pure musical experience. The sounds have texture and content. For any anyone who feels invited to dive deeper, the lyrics and translations are there, but this is not the kind of music where you have to read in order to listen."
Gustavsen draws his melodies from both traditional Norwegian songs and his own (vast) imagination. Tander's voice suggests British chanteuse Norma Winstone, and she uses silence and deliberation as effectively as Winstone as well as Tord himself. The album as a whole is an elegant delight, regardless of the language as it somehow seems comprehensible without real understanding of the lyrics. A beautiful instrumental duo opens the traditional "Castle in Heaven," and Vespestad conjures tablas on "Journey of Life." "What Was Said to the Rose," Gustavsen writing the music for the Rumi text, finds pianist and drummer engaging in interplay that creates ferocious thunder and delicate ice. "Sweet Melting" over two tracks is essentially three episodes of one song, a Norwegian hymn melded to Pashto lyrics, with the trio composing the music that fuses beginning and end.
Only hearing this music live is likely to surpass the experience of listening to the album in one's own private retreat.
Minderkirken (Norwegian Lutheran Memorial Church) is located at 924 E 21st St, Minneapolis; tickets $25 (general admission), at the door or online at http://www.mindekirken.net.