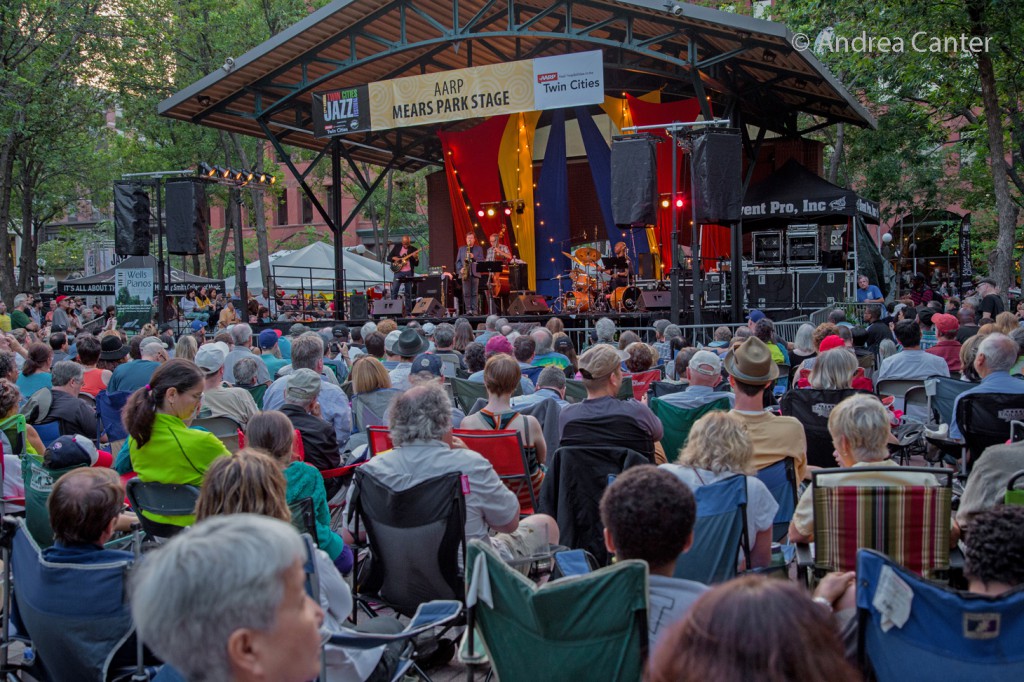 Ed. note: Not intended to be exhaustive, just some subjective highlights of the coming month
June 1. dVRG Redefined at Jazz Central, 8:30 pm. One of the Renaissance men of jazz, deVon R. Gray is a prolific composer and multi-instrumentalist, teaming up in this ensemble with guitarist James Everest and percussionist Davu Seru on Jazz Central's "new music" night.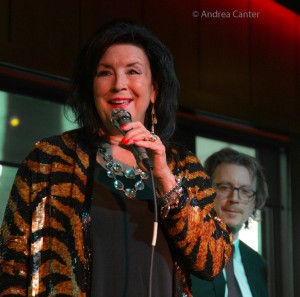 June 3, Patty Peterson All-Stars With Steve Cole at the Dakota, 7 & 9 pm.  One of our favorite voices teams up with one of the stars of contemporary jazz, adding an all-star supporting cast. From Minnesota's First Family of Music, vocalist/radio host Patty Peterson joins saxophonist Steve Cole for a night of cool and soulful music, with local guitar whiz Cory Wong, Patty's nephew (and Michael Bolton's keyboardist) Jason Peterson DeLaire, Dave Matthews' drummer Clyde Davis, and Brian Culberton's bassist LeMar Jones.
June 3, Mancrush, Jazz at Studio Z, 7 pm (master class at 6 pm). It's a special Friday night edition of this long-running Saturday night series, and what could be more special than Mancrush? Following the April release of their debut recording (Authentic Midwestern), this quartet, led by Lars-Erik Larson with pals Brandon Wozniak, Zacc Harris and Bryan Nichols,  previews their music in a 6 pm Master Class (on the topic "Unconventional Rhythm Sections –the bassless configuration of Mancrush), followed by the concert at 7. With some old-fashioned sweet melodies and Old World harmonies, the quartet brings it all together with the drive and invention of modern improvisers. Don't be fooled by how easy this is to listen to. There are a lot of layers of sound, and art. Maybe that's what makes this music "Authentic Midwestern."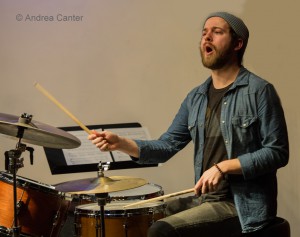 June 4, Bruce Henry at the Dakota, 8 pm.  For much of his career, vocalist Bruce Henry was a fixture on the Twin Cities jazz scene, growing a fan base as well as critical acclaim for his velvety baritone and bebop leanings.  After he relocated to Chicago about 7 years ago, he's been heard less often in the Metro but still returns regularly, reconnecting with old pals and adding new fans.
June 5, Poncho Sanchez at the Dakota, 7 & 9 pm. One of the true legends of Latin jazz, Grammy-winning conguero Poncho Sanchez returns with his high-energy ensemble that will have you dancing in the aisles. He was born in Texas, raised in LA, and fully versed in the language of bebop,  but his heart is pure Latin.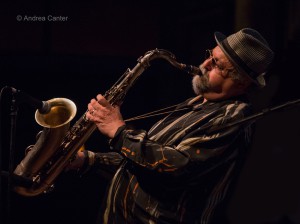 June 5, Joe Lovano Tribute to Gunther Schuller in Sundin Hall (Hamline University), 4 pm. One of the standout gigs of the year, the Minnesota Chamber Music Society brings in world renowned saxophonist Joe Lovano to pay tribute to his late mentor Gunther Schuller, in the company of Young-Nam Kim on violin, Timothy Lovelace on piano, Anthony Cox on bass, Fred Harris on drums and guest composer, Peter Child. Read more here!
June 6, Adam Meckler Quintet at the Icehouse (9:30 pm). Fresh off their CD Release tour of the Midwest and East Coast, the AMQ is back in town and holding their Minneapolis celebration in the perfect setting of the Icehouse– young, hip, the audience generally filled with musicians as well as modern jazz fans of all ages. There are only five musicians on stage but, between their soaring talents and the sophisticated charts that Meckler writes for his original compositions, you can hear the harmonies and rich melodies that define the larger Adam Meckler Orchestra.  Big music for small ensemble.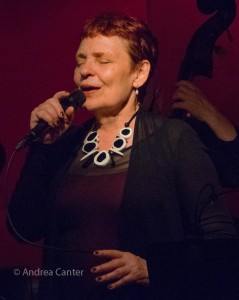 June 7, Teri Roiger Quartet at the Dunsmore Room in Crooners Lounge, 7 pm. A native Minnesotan based for many years in New York, vocalist Teri Roiger is known for her inventive interpretations of modern artists like Abbey Lincoln as well as for her original material. Now Teri returns for a home-state gig in the intimate environs of the Dunsmore Room, in the company of husband/bassist John Menegon and Twin Cities' artists Joe Strachan (piano) and Phil Hey (drums). The program is part CD release for Teri's new Billie Holiday 101: A Tribute to Lady Day as well as a chance for Teri to share other gems from her repertoire, including her previous album, Dear Abbey.
June 8, JT Bates' Grain Trio at Vieux Carré, 8 pm.  Heading this B-3 organ trio for the past two years, ace drummer JT Bates is proving to be as strong a bandleader as pile-driving pulse-setter and improv music curator — the latter role one he has filled for about 15 years as the force behind Jazz Implosion, his series born at the Clown Lounge and now running strong at the Icehouse. Grain features organ grinder Kevin Gastonguay and guitarist Zacc Harris, and of course the unending supply of rhythmic devices in JT's arsenal. Come early as accordion giant Patrick Harison offers some intriguing solo music starting at 6 pm.
June 8, Arturo Sandoval at the Dakota, 7 & 9 pm. A second living legend of Latin jazz in one week! Cuban trumpeter and bandleader Arturo Sandoval graduated from Dizzy Gillespie's band to reach the jazz stratosphere on his own, garnering four Grammies, six Billboard Awards and an Emmy along the way –so far!
June 9, Vicky Mountain with Mary Louise Knutson at Jazz Central, 7:30 pm. Vocal jazz nights don't get any better than this–veteran educator and long-time area favorite singer Vicky Mountain joins forces with one of the most celebrated of local pianists, Mary Louise Knutson (JazzMN Orchestra, Doc Severinsen). Vicky's sets typically combine songbook standards, jazzy arrangements of pop hits, and her own originals.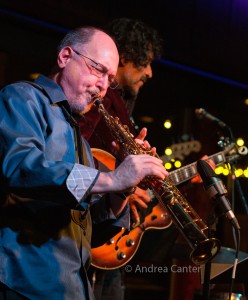 June 13, Pete Whitman X-Tet at the Dakota, 7 pm. When the Artists Quarter closed in late 2013, this creative 10-piece ensemble lost its montly home, but they're back in action on a more regular basis now, sporting (as they have for the past 15 years) a line-up of the metro's top jazzers playing original compositions and new arrangements under the leadership of saxophonist/composer Pete Whitman.
June 16, What Would Monk Do at Reverie, 9 pm. An Artist Quarter favorite, the veterans of WWMD reunite periodically and it is always an explosive evening — the original cast features Steve Kenny, Peter Schimke, Billy Peterson and Kenny Horst, playing Monk standards in new arrangements and other tunes that Monk would appreciate.
June 16, Midnight Love at Vieux Carré, 9 pm. Interesting band name and you might jump to the wrong conclusion. So to quote the venue: "This new group is just shy of being considered a Lou Donaldson cover band…. The line-up is drummer Greg Schutte, saxophonist Peter Vircks, pianist/organist Brian Ziemniak, trombonist Matt Darling, and bassist Patrick Nelson. Midnight Love features vintage organ sounds and the classic tenor sax/trombone frontline in a funky, soul jazz, rare groove setting with a romantic bent." Strong jazz creds here among the musicians as well as experiences in the more soul and groove vein.
June 17, David Binney Quartet at Walker West, 8 pm. Acclaimed composer and saxophonist David Binney is one of the most prolific jazz musicians on the scene today. Winning praise from critics and colleagues alike, David was  singled out by Jazz Times as one of a handful of "players who have created an alternative jazz scene… all of whom are playing adventurous, original music." Appearing here on the Eight O'Clock Jump series,  David's cohorts include pianist Jacob Sacks, bassist Eivind Opvsik, and drummer Dan Weiss.
June 17, Tord Gustavsen , CD Release Tour at Mindekirken (Norwegian Lutheran Memorial Church, Minneapolis), 8 pm. Norwegian pianist Tord Gustavsen's new project began with English translations of poems by the Persian mystic Rumi. Gustavsen set them to music, but they remained unrecorded until he heard singer Simin Tander in performance. The beauty, emotive power, and expressive range of her voice sparked his thinking not only about how she might sing them, but also about material that could be added to them to create a new repertoire. With Tander and long-time cohort, drummer Jarle Vespestad, Gustavsen is touring to support the that new repertoire, the CD release of What Was Said (ECM, 2016).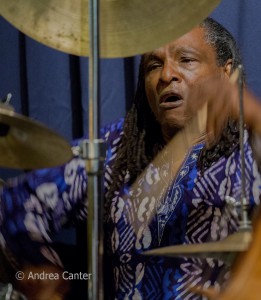 June 18, Babatunde Lea Ensemble at the Black Dog, 8:30 pm. Percussionist Babatunde Lea didn't come to Minnesota to retire, but he had already amassed quite a career before his arrival two years ago. A native of New Jersey who performed with Stan Getz, Joe Henderson and other luminaries, Lea spent much of his career in the Bay Area. In Minnesota, he's formed a quartet and quintet with such local notables as Zacc Harris, Brandon Wozniak and Chris Bates. With his hanging cymbal, trapset and congas, Babatunde has effectively merged American jazz, Latin and African percussion. And he's just plain fun to watch!
June 20-22, David Hazeltine and Friends in the Dunsmore Room at Crooners Lounge (7 & 9 pm). Pre-Fest nights in Fridley feature New York pianist (and former Artist Quarter visitor) David Hazeltine in three configurations: Monday he teams up with fellow New York musician Eric Alexander (saxophones) for sublime duets; on Tuesday, David and Eric reunite with Billy Peterson and Kenny Horst for quartet magic; and Wednesday night is a CD release for the Billy Peterson and David Hazeltine duo.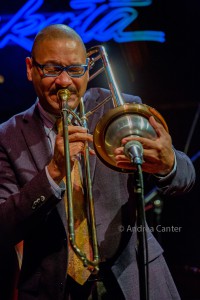 June 23-25, Twin Cities Jazz Festival, Mears Park and beyond. Three days and nights of top jazz from around the world and around the corner. Headliners this year include Delfeayo Marsalis, Ellis Marsalis, Joey Alexander, Russell Malone, John Pizzarelli and Michael Franti. Four outdoor stages are augmented by 20+ indoor club, bar, and restaurant venues throughout Lowertown St Paul and beyond. See the full schedule — it's all free.
June 27, Charmin Michelle and Rick Carlson "In the Crook" in the Dunsmore Room at Crooners Lounge (7 pm). When the "crook" is in the 9-foot Bosendorfer in the intimate listening space of the Dunsmore Room, it's going to be a real aural treat, and when the pairing is vocalist Charmin Michelle and pianist Rick Carlson, it will be heaven in Fridley.
June 30, Marquis Hill Blacktet at the Dakota, 7 & 9 pm. Two years ago, this young Chicago-based trumpeter walked away with top honors in the Thelonious Monk International Trumpet Competition, but we were already familiar with Marquis from appearances at the Twin Cities Jazz Festival, which he headlined in 2015 with his sterling ensemble, the Blacktet. Making his Dakota debut, his band includes feisty alto saxophonist Christopher McBride and all-star drummer Makaya Craven.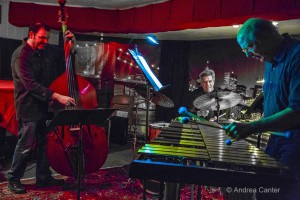 June 30, Good Vibes Trio at Reverie, 9 pm. Bassist Chris Bates waited quite a while into his career before stepping out as leader, but it was worth the wait. With Dave Hagedorn on vibes and Phil Hey on drums, the Good Vibes Trio is one of the most creative and elegantly listenable small ensembles on the area jazz scene.
Coming Soon!
. July 1-3, Iowa City Jazz Festival (Vijay Iyer Trio, Miguel Zenon, Poncho Sanchez, Allison Miller, David Berkman, Marquis Hill, Edmer Casteneda, Akiko Tsuruga, Phil Hey Quartet)
. July 2, New Standards at Orchestra Hall
. July 5, Chick Corea, Christian McBride and Brian Blade at the Dakota
. July 6, Levi Schwartzberg Group at Jazz Central
. July 8, Charlie Lincoln, All Originals Jazz at Studio Z
. July 14, Group 47 at Reverie
. July 18, John Medeski, Todd Clouser and JT Bates at the Icehouse
. July 22, "Night in the Tropics," Charles Lazarus, MN Orchestra at Orchestra Hall (Jeremy Walker Trio, free post concert)
. July 24, Rochester (MN) Jazz Festival (D'Sievers, Group 47, Atlantis Quartet)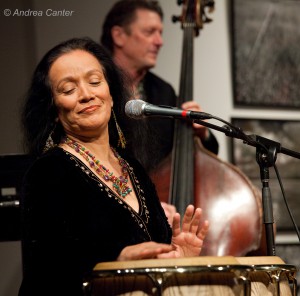 . July 29, Will Kjeer, All Orginals Jazz at Studio
. August 8, Marcus Miller at the Dakota
. August 9-10, Estaire Godinez at the Dakota