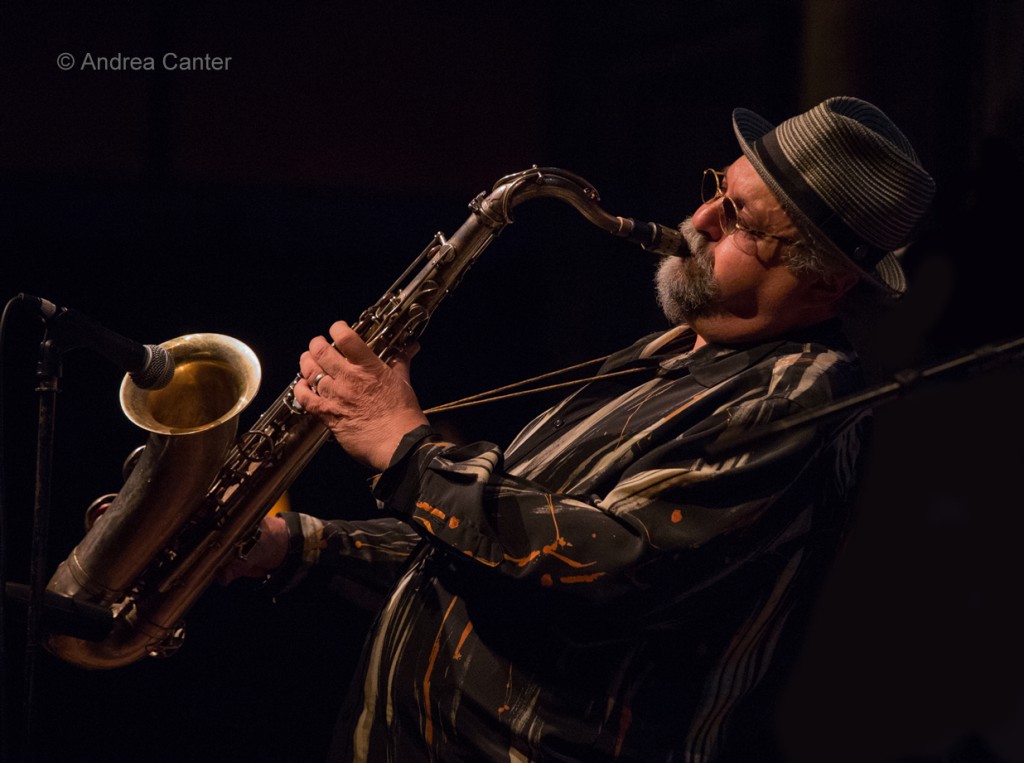 On June 5 at 4 pm, The Chamber Music Society of Minnesota presents  Grammy Award-winning saxophonist and Blue Note recording artist, Joe Lovano, in a tribute concert to the late composer and educator Gunther Schuller, in Sundin Hall on the Hamline University campus in St Paul.
French horn prodigy, NEA Jazz Master, composer, conductor and educator Gunther Schuller was best known for bringing the worlds of classical music and jazz together, as well as establishing the first jazz program at a music conservatory–the New England Conservatory of Music. In his obiturary (June 2015), the Conservatory noted that "perhaps Schuller's greatest legacy at NEC was the personal vision he brought of training that would produce the 'complete musician'– one who embraced music styles of the past and present, and who looked towards the future with intelligence and artistic curiosity. NEC became less a place where the traditions of European music were conserved, and more a hothouse where exotic new hybrids could propagate and flourish." Schuller was awarded a Pulitzer Prize in composition, the Ditson Conductors Award, a MacArthur Fellowship, and the NEA Jazz Masters Award.
Hailed by the New York Times as "one of the greatest musicians in jazz history," Joe Lovano carries four decades of notable performance and recording experience A native of Cleveland and the son of tenor saxophonist Tony "Big T" Lovano, he studied with his father and absorbed the influences of Sonny Stitt, James Moody, Gene Ammons, Rashaan Roland Kirk, and Dizzy Gillespie, and later the experimental work of John Coltrane, Ornette Coleman, and Jimmy Giuffre. After attending the Berklee College of Music in Boston, Lovano made his recording debut with organ master Lonnie Smith and worked with Jack McDuff before joining Woody Herman's Thundering Herd. He went on to perform with top big bands (12 years with the Mel Lewis Orchestra) and touring artists, lead his own acclaimed ensembles, and hold the first Gary Burton Chair for Jazz Performance at Berklee.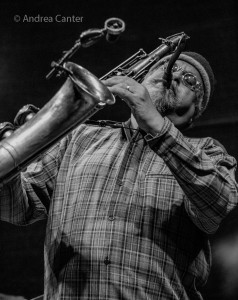 With multiple Grammy nominations and the Award for 52nd Street Themes, Lovano has recorded with a wide range of ensemble formats and top-flight musicians, including the Paul Motian Trio, Saxophone Summit and SFJAZZ Collective. Recent projects have included the Spring Quartet, featuring Lovano, Leo Genovese, Esperanza Spalding, and Jack DeJohnette; his double drum quintet Us Five; Soundprints, his collaboration with trumpeter Dave Douglas; the Village Rhythms Band, and the John Scofield-Joe Lovano Quintet. He led a star-studded ensemble in celebration of The Spiritual Side of John Coltrane at Jazz at Lincoln Center in May 2016. Joe has continued to accumulate critics and readers poll honors, including Tenor Saxophonist of the Year by Downbeat Critics (2013), Tenor Saxophonist of the Year by Jazz Times Critics (2014), and Tenor Saxophonist and Multi Reeds Player of the Year by the Jazz Journalists Association (2014).
One of the most sought-after jazz musicians of our time, Lovano has recorded over 20 albums with Blue Note records, boasting three decades with the label.
Joining Joe Lovano for this concert will be CMSM Director Young-Nam Kim on violin, Timothy Lovelace on piano, Anthony Cox on bass, Fred Harris on drums and guest composer, Peter Child. The ensemble will perform works written for and inspired by Schuller, and features "Moon Sculptures," written expressly for Joe Lovano and CMSM Director and violinist, Young-Nam Kim, by MIT composer Peter Child. Lovano and Kim spent many summers together at Gunther Schuller's Festival at Sandpoint. Lovano will conclude the evening with selections from his Grammy-nominated CD, Rush Hour.
Sundin Music Hall is located at 1531 Hewitt Ave, Saint Paul. Tickets $25 adult, $20 senior (62+), $15 student. Note one K-12 student FREE with each paid adult. Order at 651-450-0527 or online at www.chambermusicmn.org