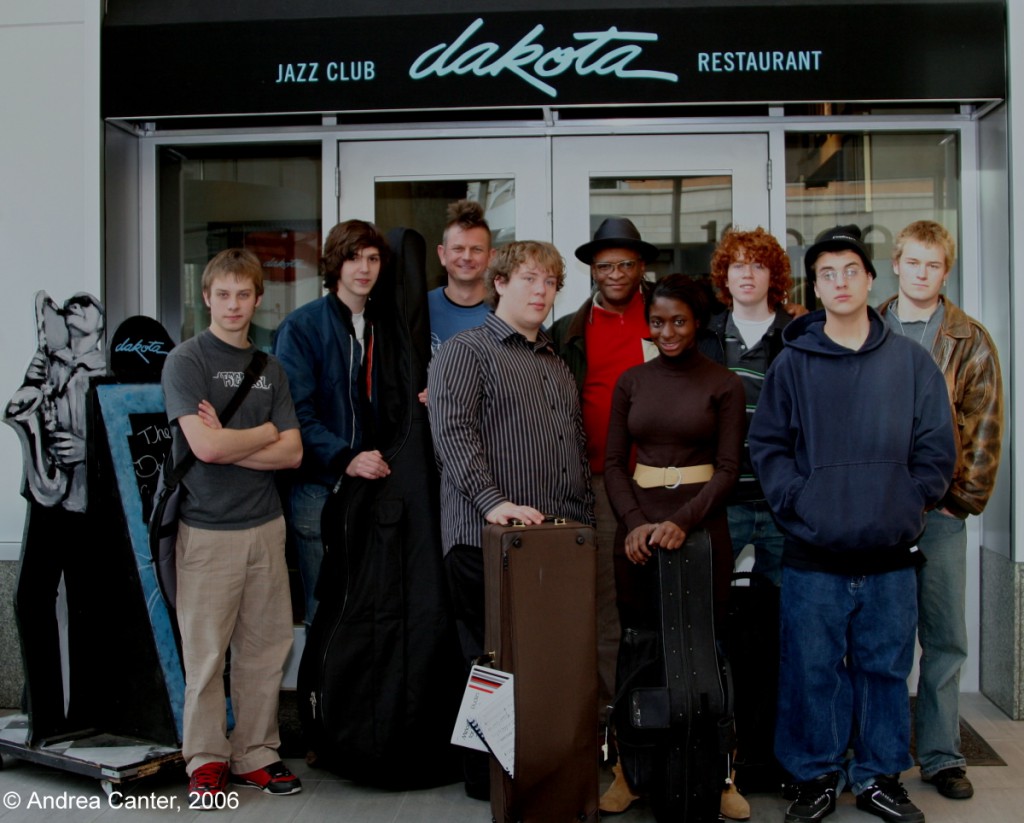 "I love jazz just because it makes me want to dance… There aren't really any boundaries that are set, and you're free to experiment and develop your own artistic style and voice. I'm also always amazed by the mutual trust and communication between members of a musical group that allows for spontaneous creation, and I love how listening to jazz is like listening in on a conversation."  –Zosha Warpeha, Dakota Combo 2009-2010 and 2012-13 (New School of Jazz and Contemporary Music, Class of 2018)
 Celebrate jazz education and the tenth anniversary of the Dakota Combo student ensemble at the fund-raising gala for the Dakota Foundation for Jazz Education, Sunday, May 22 at 4:30 – 8:30 pm at Vieux Carré in downtown St. Paul! Special guest and former director of the Dakota Combo, Kelly Rossum, returns to direct a 21-piece Dakota Combo Alumni Big Band, while Adam Linz directs the current Dakota Combo's annual spring performance. Other entertainment includes a silent auction, raffle, and on-stage interviews with past and current Dakota Combo musicians. Get tickets via the Dakota website here!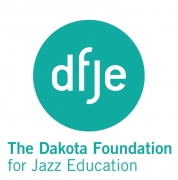 The Dakota Foundation for Jazz Education
"…[Jazz] feeds him in deeply important ways to make music together. It also builds important skills of conflict resolution, collaboration, and compromise that will cross over to almost any other life situation that comes his way." –Janice Hunton and Betsy Pergoy, parents of Emerson Hunton, Dakota Combo 2010-2011 (Oberlin Conservatory, Class of 2016)
Founded in 1997 by Dakota Jazz Club owner Lowell Pickett and benefactor Jane Matteson,  DFJE is a non-profit, 501(c)(3) organization dedicated to bringing jazz and education together by providing education and performance opportunities that encourage an understanding, appreciation and enthusiasm for jazz among young audiences and developing musicians. DFJE programs include intensive jazz studies for selected students (e.g., the Dakota Combo),  public performance opportunities for student musicians (including the annual Youth Stage at the Twin Cities Jazz Festival), clinics and workshops, visiting jazz artists in schools, and jazz camp scholarships for promising jazz students. Recent examples of activities include Jazz Piano, Vocal Jazz and Improvisation workshops for middle and high school students in partnerships with the Schubert Club, Walker West Music Academy, and McNally Smith College of Music; the Jazz Artists in the Schools project (JAIS) serving 15 metro area schools via clinics and presentations; the Iowa-Minnesota festival youth stage exchange; the Jane Matteson Award honoring an outstanding jazz educator; and the Dakota Combo. Funding sources for DFJE activities include private donations as well as grants from such agencies as the Metropolitan Region Arts Council.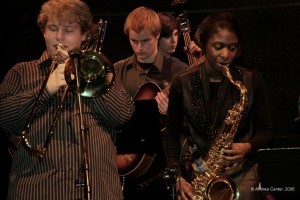 The Dakota Combo
"I've learned how vital communication is in jazz. No matter how amazing a person might sound on a solo, if the band isn't communicating or responding, everything the soloist is doing means nothing."   –Amber Woodhouse, Dakota Combo 2006-07 (Berklee College of Music, Class of 2010; currently William Morris agent trainee and freelance musician in Nashville, TN)
The Dakota Combo project is a collaboration among the DFJE and MacPhail Center for Music– a  MacPhail ensemble program for talented metro-area high school jazz students, with funding and other supports provided by the DFJE.  The first edition of the Dakota Combo was selected in Fall 2006 under the leadership of MacPhail's first jazz coordinator, Kelly Rossum. When Rossum relocated to New York in 2009, Adam Linz took over the Combo beginning with the band's fourth edition. Each September, 6-8 students in grades 9-12 are selected through open auditions. Most students have come from the metro area, although several students over the years have come from as far away as Cold Spring and Willmar, MN.
During the school year, the Dakota Combo rehearses biweekly with Linz and performs at public venues, such as the Dakota Jazz Club, Black Dog, Studio Z, Twin Cities Jazz Festival, and at fundraisers for MacPhail and DFJE. The Dakota Combo now performs annually at the Iowa City Jazz Festival as well. Students visit area schools each spring and participate in clinics and workshops throughout the year. Previous Combos have also participated in the Charles Mingus High School Jazz Competition in New York City (2011), Head of the Lakes Jazz Festival in Duluth, and MacPhail Combo Festival. Frequently over the ten years, the Dakota Combo has recorded a CD in a local professional studio.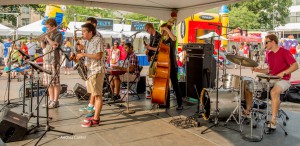 Many graduates of the Combo program have moved on to study at the nation's top music programs, including the New School for Jazz and Contemporary Music, New England Conservatory of Music, Eastman School of Music, The Juilliard School, Berklee College of Music, California Institute of the Arts, Lawrence Conservatory, University of North Texas, and the Oberlin Conservatory of Music, University of Michigan, Peabody Conservatory, and Northwestern University, among others. Graduates of the first editions of the Combo are currently working as performing musicians, composers and  instructors, and in behind-the-scenes activities such as sound engineering and production. Others have pursued graduate degrees in jazz performance and composition.
Noted Rossum following the first edition of the Dakota Combo, "The Combo provides the loftiest goal and final challenge to the state's top high school jazz musicians. Plus, it inspires all student jazz musicians to pursue their own goals in music."
Dakota Combo Alumni Big Band, Directed by Kelly Rossum
"This group  is the reason I take jazz seriously…I have learned not only what it means to be a professional musician, but it has also taught me what kind of person I want to be…"  –Jake Baldwin, Dakota Combo 2007-08 and 2008-09 (New England Conservatory Class of 2013; freelance jazz musician in the Twin Cities)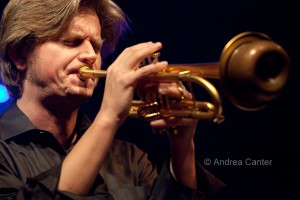 Trumpeter and educator Kelly Rossum is a Nebraska native who came to the Twin Cities in 1996 to pursue doctoral studies at the University of Minnesota, after earning degrees at the University of Nebraska and North Texas State, and working as the big band director for Busch Gardens in Virginia. In 2003, he was named coordinator of a new jazz program at the MacPhail Center for Music in Minneapolis, and over the next six years, led the expansion of the jazz faculty, directed the MacPhail Summer Jazz Camp, initiated the Jazz Thursdays concert series, and directed the first three editions of the Dakota Combo. With his iconic mohawk and typical evening greeting ("Good Morning"), he was one of the most readily recognized and acclaimed jazz musicians in the Twin Cities. After heading to New York in 2009, Kelly moved back into jazz education, currently heading the jazz program at Christopher Newport University in Newport News, VA.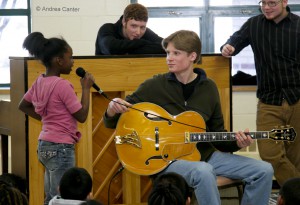 To honor the tenth anniversary of the Dakota Combo, alumni were invited to form a big band directed by Kelly Rossum. Eighteen responded that they would be available, some returning for the weekend from school and jobs from around the country as well as the metro area. And proving that they learned well their lessons in the flexibility and improvisational nature of jazz, the band performs at Vieux Carré following just one rehearsal and a few weeks studying Kelly's arrangements! With few trumpets and trombones in the Combo over the past ten years, some further improvisation was needed to fill all parts, bringing "guest" performers Joe Morrissey (DFJE Board member and jazz band director at Ramsey Middle School in St. Paul) on trumpet and Josh Becker (jazz band instructor in the Burnsville schools) on trombone. Josh, who earned his doctorate at Eastman, will sit in the bone section with current Eastman student, alum Jack Courtright. Even Kelly Rossum will sit with the band, in the trumpet section.
2016 Dakota Combo Spring Performance, Directed by Adam Linz
"Being a part of the Dakota Combo has truly given me a sense of what it means to be a performing musician…The invisible boundaries that used to surround my concept of music have dissolved and I am beginning to understand the spread of limitless possibilities to create with music, especially jazz." –Anna Buchholz, Dakota Combo 2009-2010 (Lawrence Conservatory Class of 2014; Twin Cities Jazz Festival Marketing intern)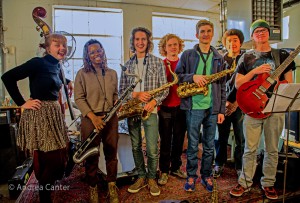 Seven outstanding high school jazz students were selected last fall for this tenth edition of the Dakota Combo, under the leadership of bassist/educator Adam Linz. Linz received his music degree from William Paterson University, as well as a degree in Physics from Columbia. He's been active on the Twin Cities jazz scene since his teens, and has played with internationally renowned ensembles Gloryland Pony Cat, Fat Kid Wednesdays, and the Dave King Trucking Company. He coordinates jazz at MacPhail, curates jazz at Khyber Pass Cafe, and leads the free jazz ensemble, Le Percheron, which includes recent Dakota Combo alum Levi Schwartzberg on vibes.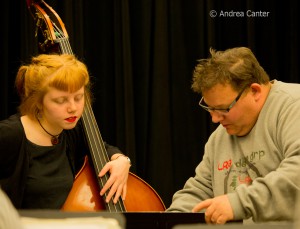 The Dakota Combo this season has performed at Barely Brothers Records in St Paul, Studio Z, and the Twin Cities Winter Jazz Festival, as well as at the annual MacPhail Music Matters Luncheon; they will appear on the Youth Stages of the Twin Cities Jazz Festival (June 25) and Iowa City Jazz Festival (July 2). In April the band performed at Southwest High School, Eden Prairie High School and Lake Harriet Upper Campus. Combo members include:  Gerhardt Robinson on tenor and soprano sax (Southwest High School, senior); Nick Zaczkowski on alto sax (Wayzata High School, junior); Yonci Jameson on bass clarinet (Southwest High School, senior); Adam Astrup on guitar (Ricori High School, junior); Jordan Anderson on piano (Nova Classical Academy, senior); Alma Engebretson on bass (Washburn High School, senior), and Sam Stroup on drums (South High School, senior).  For their set at Vieux Carré, the Combo will perform some original tunes as well as works drawn from their recent repertoire (Charles Mingus, Ornette Coleman, Sonny Clark, and more).
Fundraising Gala
Tickets to the Dakota Foundation for Jazz Education gala are general admission, with bar seating $45, floor seating $50, table sponsorships (table of 4) $250; $35 of each ticket is tax deductible. Tickets include a welcome drink, courtesy of Prairie Vodka, with a paired amuse.
In addition to two greats sets of music, the gala includes a live and silent auction geared toward music and food lovers. Auction items include:
A framed Jazz Fest poster from the 1986 New Orleans Jazz Festival
An autographed photo of Ahmad Jamal
Tickets and a Meet and Greet with Chick Corea and Christian McBride when they appear at the Dakota on July 5
Tickets and a Meet and Greet with Suzy Boguss when she appears at the Dakota.
Collectible CD Box Sets
Specialty beer and wine
Vieux Carré is located in the lower level of the Hamm Building at 408 St. Peter Street in downtown St. Paul. Buy tickets here: http://bit.ly/1Ufu