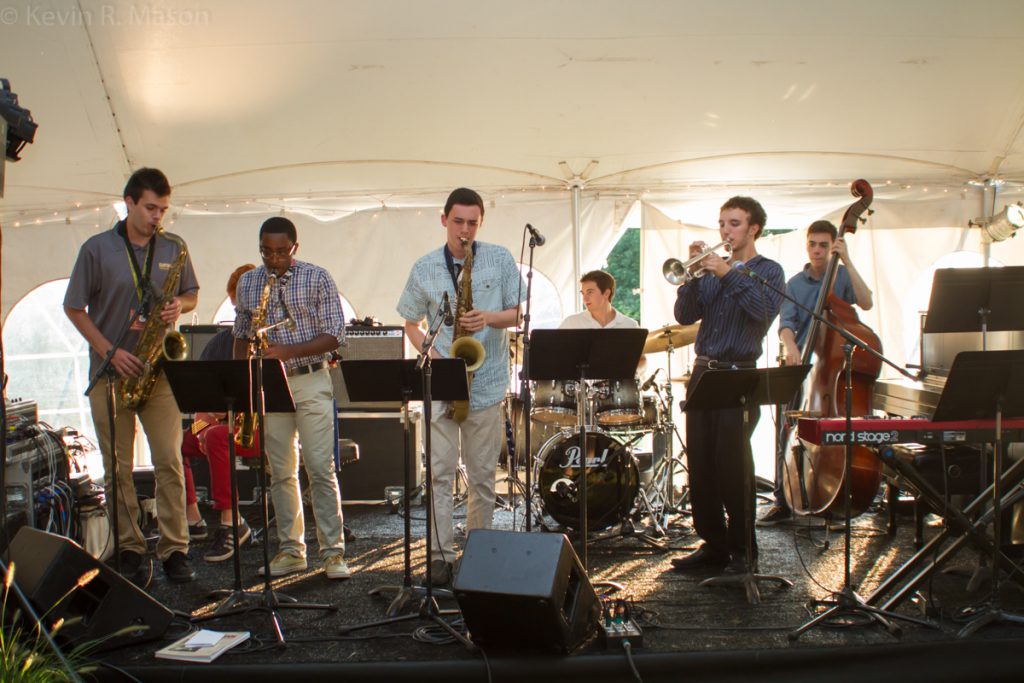 The 24th Litchfield Jazz Festival  (LJF) will take place July 26 to 28, 2019.  LJF was launched by Founder and Executive/Artistic Director Vita West Muir under the auspices of Litchfield Performing Arts. From the beginning, and over the years, stellar artists like Marian McPartland, Tony Bennett, Thomas Chapin, Ahmad Jamal, Bill Charlap, Christian McBride, Terence Blanchard, Joey Calderazzo, Jimmy Cobb, Cyrus Chestnut, Arturo Sandoval, Renee Rosnes, Dave Brubeck, Tito Puente, Cécile McLorin Salvant,  The Heath Brothers, Toots Thielemans, Gregory Porter, Hubert Laws, Paquito D'Rivera, Anat Cohen, Vijay Iyer, Roy Haynes, Taj Mahal, Rudresh Mahanthappa, Grégoire Maret, Curtis Fuller, Béla Fleck, Brad Mehldau, Dr. Lonnie Smith, and John Pizzarelli were just some of the luminaries who have appeared at LJF. Diana Krall even made her U.S. debut at LJF.
There is a big change with LJF this year – a new location. The festival will be held at The Gunnery School, in Washington, Connecticut. Mainstage performances are in Emerson Performing Arts Center (EPAC) at the Gunnery.  This is an intimate hall – a great size for jazz, and it will have a wonderful sound thanks to the technology and artistry of our generous sponsor, Telefunken Elektroakustik. The hall is air conditioned, and the indoor activities can now go on, rain or shine.
Festival Line-Up
This year, the LJF line-up is as follows:
Friday, July 26
5:30 pm: Opening Night Gala, with music by talented Jazz Camp students – at The Judy Black Memorial Park and Garden
7:30 pm: Litchfield Jazz Orchestra featuring Alexis Cole, Andrew Hadro, Kris Allen, Albert Rivera, Avery Sharpe, and more – The Gunnery School
Saturday, July 27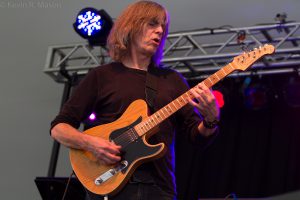 1:00 pm: Duchess
2:30 pm: Randy Brecker and The Chad LB Quartet
5:30 pm: Goodbye to Childhood – A Tribute to Herbie Hancock's Masterpiece, Speak Like A Child – Carmen Staaf, piano
7:00 pm: The Mike Stern Band
The LJF Outerfest
The Festival website has this to say about the new Outerfest:
With the professional fest concerts indoors this year, we didn't want visitors to miss some of the things they've come to love about the outdoor festival—fine art, beautiful crafts, great food, Litchfield Jazz Camp student concerts and family fun. SO… thanks to a grant from the Connecticut Community Foundation, we are able for the first time to offer the public access to all this for FREE!
The Outerfest will be held on Sunday, July 28.  It is located in the Washington Green, across the street (RT 47) from the Mainstage concerts, and just steps away from our new STUDENT STAGE.
Sunday, July 28
11:00 am: The Sunday Jazz Brunch with Antoinette Montague and the Don Braden Band
Outerfest Schedule
1:00 pm: Wycliffe Gordon & Friends
2:45 pm: The Mike Stern Band – The Reprise
Please note that both the Opening Night Gala and the Sunday Jazz Brunch are fundraisers.
Litchfield Jazz Camp Student Stage 
One of the highlights each year at the LJF is hearing performances by the Litchfield Jazz Camp students. This year, you can hear the Jazz Camp Combos at the beautiful, historic, acoustically gorgeous Congregational Church On-the-Green. The church will also host artist talks and other highlights. Jazz Campers concerts will continue throughout the day from 11:00 am – 5:00 pm.
Litchfield Jazz Camp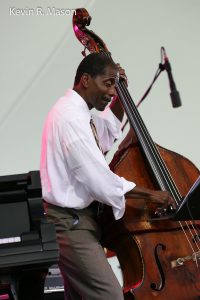 Litchfield Jazz Camp (LJC) originally started with 35 day students for a week, and now there are upwards of 350 residential and day students for a month! Run by Litchfield Performing Arts, and taught by a faculty of esteemed professional musicians, the Camp gathers beginners, intermediate, and advanced students in a non-competitive, collaborative, and fun setting. LJC is headed by Musical Director, saxophonist Don Braden, and Director of Operations, saxophonist Albert Rivera, The stellar teaching artists include bassists Avery Sharpe, Mario Pavone, Zwelakhe-Duma Bell le Pere, and Mary Ann Sweeney; drummers Richie Barshay, Ian Carroll, Steve Johns, and George Schuller; guitarists Doug Munro, Dave Stryker, and Paul Bollenback; pianists Zaccai Curtis, Damian Curtis, Jen Allen, Julian Shore, and Carmen Staaf; saxophonists Claire Daly, Kris Allen, and Andrew Hadro; trombonist Peter McEachern; trumpeter Dave Ballou; and vocalists Nicole Zuraitis and Alina Engibaryan.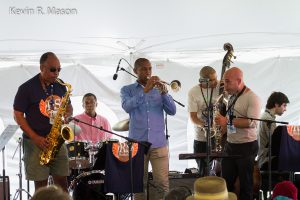 Fortunately, money is never a bar to participation in this enriching and life-changing experience. Last summer, LJC accepted 25% of its student body on need-based scholarships, and $50,000 in aid was awarded! As a culmination of the Jazz Camp experience, many combos from the Camp perform at the Student Stage at LJF.
Food, Art, and Crafts at the Outerfest
A big part of the Litchfield Jazz Festival experience is great food, fine artists, and excellent crafters. At the Outerfest, food vendors will serve up delicious treats like wood-fired pizza, cooked fresh on the spot.
Sponsorship
Sponsorship for LJF is an essential part of the ongoing presentation of the yearly Festival, and its associated activities throughout the year. The all-important sponsors include New England Foundation for the Arts (NEFA), Vandoren Paris, Litchfield Magazine, The Les Paul Foundation, Northwest Connecticut Community Foundation, DownBeat Magazine, Connecticut Department of Education, Fascia's Chocolates, Torrington Savings Bank, Black Hog Brewing Company, WPKN 89.5 FM Radio, RS Berkeley, and Litchfield Distillery.
Parking
The Festival website has this information about parking:
The Gunnery has an extraordinarily beautiful campus and a stellar staff. BUT it is very short on parking.  To address this issue, we have reserved parking at the Washington Primary School in Washington Depot.  Shuttles will take guests to and from the performances and special events locations.  Door to door service! If you need handicap access, we recommend contacting our main office at 860-361-6285 prior to 7/25 so that we can make arrangements for you in advance of your arrival.
For more information LJF tickets, schedules, directions, etc., go to www.litchfieldjazzfest.com.