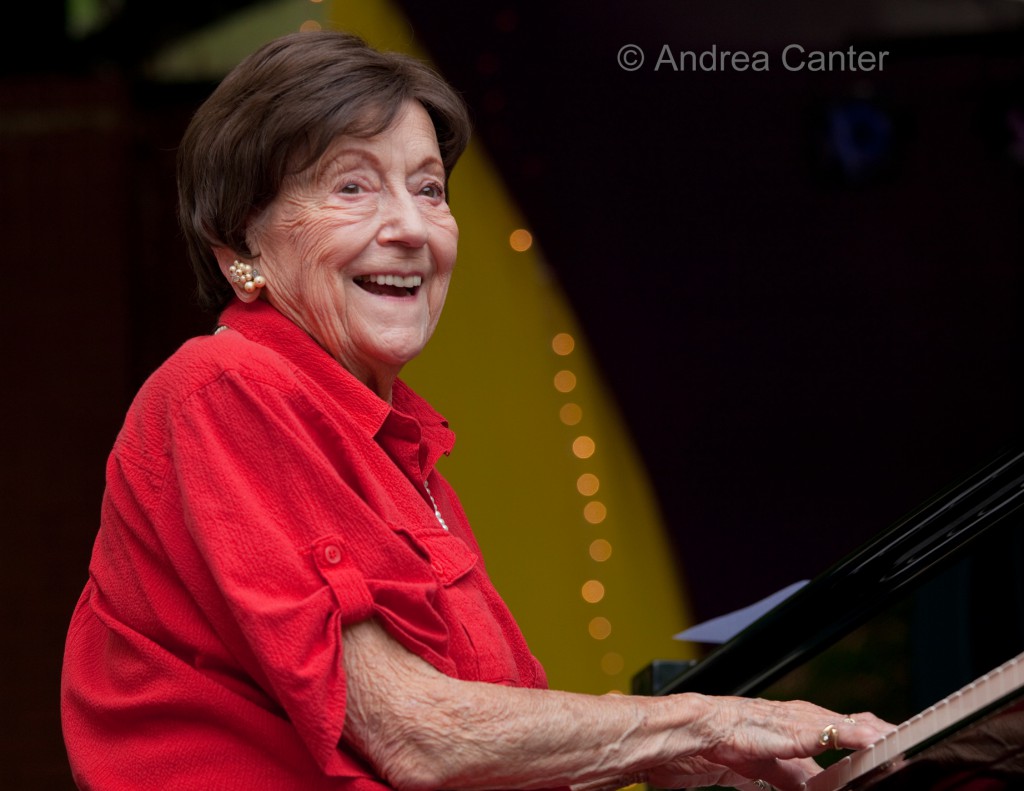 Head of Minnesota's "First Family of Music," indefatigable performer and source of inspiration to generations of musicians, Jeanne Arland Peterson passed away on June 23, 2013. Daughter Patty, herself a tireless vocal performer and inspirational speaker, presents a special tribute to the life, music and legacy of her mother, joined by brother Paul Peterson and nephew Jason Peterson DeLaire, in the intimate Dunsmore Room at Crooners Lounge on March 21, 7 pm.
About Jeanne Arland Peterson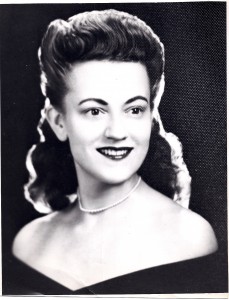 Although she began playing the piano at age three, Jeanne Arland Peterson did not take a formal lesson until she was 15—shortly before she had her first paying gig.  From then on, her career as a pianist/vocalist was on star trajectory, her approach heavily influenced by legends Art Tatum and Oscar Peterson. She spent 22 years performing on WCCO radio as well as around town on club stages and in recording studios, releasing five solo recordings over her career.  She also appeared on Marian McPartland's acclaimed NPR broadcast, Piano Jazz. Jeanne was the organist for the Minnesota Twins from 1969-71, taking over when husband Willie passed away from cancer. Her lengthy resume included work with Perry Como, Bob Hope, Dianne Carroll, Sonny Stitt, Roy Eldridge, Bud Shank, and George Benson. Along with Judy Garland, Jeanne is one of only two women in the Minnesota Music Hall of Fame, and two Minnesota governors—Rudy Perpich and Arne Carlson–declared days in her honor. Additionally, Jeanne was the first woman to receive the prestigious Arts Midwest Jazz Masters Award for excellence in jazz musicianship (1977) and in 2005 was named a Minnesota Jazz Legend at the KBEM Winter Jazz Festival. In 2009, Jeanne was inducted into the Mid-American Music Hall of Fame and honored with a tribute at the Capri Theater. Also in 2009, in honor of her then-88 years, Jeanne released 88 Grand, a two-volume retrospective covering her recordings from the 1940s and 50s through the present.
Twin Cities' audiences enjoyed celebrating her birthdays, often with cake and gigs at either or both the Dakota Jazz Club and Artists Quarter; hearing Jeanne lead her family in holiday shows at clubs and concert venues; and enjoying her music and antics with family members at the Twin Cities Jazz Festival. And even in the last weeks of her life, nothing gave Jeanne more pleasure than sitting at the piano, accompanying daughters/vocalists Patty and Linda. Her memorial service was yet another inspiring event, attended by hundreds of musicians, fans and family – including many "adoptees," members of that jazz community who were honored to call her "mom."
Tribute in the Dunsmore Room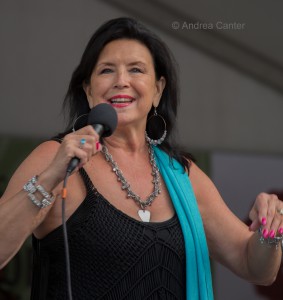 Jeanne's daughter Patty Peterson has received the Minnesota Music Award 7 times for Best Female Vocalist and Best Group, and for "Best Jazz Recording" for her debut CD, The More I See You. In addition to her singing career and four solo recordings, she has worked as an actress, print ad model, and national anthem singer, and, for seven straight years, was the number one female radio personality on WCCO radio. Name a local jazz venue or concert hall, and Patty has performed there, including frequent appearances at the Dakota, Artists Quarter, Crooners Lounge, Old Log Theater, and Twin Cities Jazz Festival; she's also performed at venues around the country including the Vine Street Bar in Hollywood and with the likes of Sergio Mendez, Donny Osmond, and Ben Sidran. Over the past couple years, she has performed more frequently in clubs in southern California, including her recent debut at Catalina's in LA. Patty has also performed and toured with The Girls—an entertaining quartet with Lori Dokken, Judi Donaghy and Erin Schwab.
In February 2007—while driving down I-35—Patty suffered a ruptured aorta! Miraculously, she not only survived to dial 9-1-1, but through surgery, recovery… and was back on the bandstand a few months later. And she sounded better than ever! She now contributes her talents as singer and speaker to many fund-raising efforts in support of heart health and research. Currently Patty hosts the Sunday afternoon program, The Playroom, on KBEM Jazz 88.5 radio, and is a frequent performer with her band, Patty Peterson and Friends. Her fourth recording (The Very Thought of You), released in 2012, features David Hazeltine, Bobby Lyle, and Sheila E as well as brothers Billy, Ricky and Paul.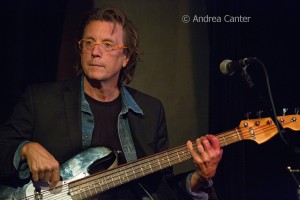 Jeanne's youngest son  Paul Peterson, also known as "St. Paul Peterson," is a multi-instrumentalist/vocalist and producer who is most associated with The Family (as lead vocalist) and The Time, and the hit single "Intimacy." He appeared in Prince's iconic film, Purple Rain and, like older brother Billy, toured with the Steve Miller Band, as well as with Kenny Loggins and Oleta Adams. Paul continues to record with his fDeluxe (formerly The Family), and is Program Chair for Audio and Recording Arts at Minneapolis Media Institute in Edina, MN. He also runs Peterson Music and Events, a consulting service originally started by his father, the late Willie Peterson, in the 1940's.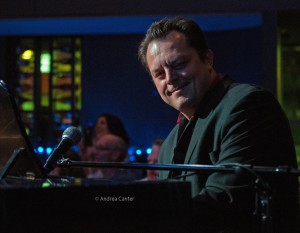 Jeanne's grandson Jason Peterson DeLaire (son of Jeanne's daughter Linda, an all-star pianist and vocalist) is making his mark on keyboards, saxophone and vocals, as well as through producing and songwriting. He has toured nationally and internationally with renowned artists such as Oleta Adams, Prince, Alexander O'Neal, Richard Marx and Donny Osmond, and most recently with Michael Bolton. He has released a solo CD, In My Life. A graduate of the Berklee College of Music in Boston, where he studied film scoring and musical harmony, Jason has also extended his artistry as an actor. Jason is currently living in Los Angeles working in the all star band "Native Son."
Of the March 21st tribute, Patty notes that "We will be including parts of [Mom's] life story, some old audio from her early years, and a surprise or two, which will include Jeanne telling her own story and playing with us."
The Dunsmore Room is an intimate listening space within Crooners Lounge, located at 6161 Highway 65 NE, just north of I-694 in Fridley, about 20 minutes northeast of downtown Minneapolis. The Tribute to Jeanne Arland Peterson has no cover but a $40 minimum food and beverage purchase is required. Reservations recommended due to limited seating at 763-571-9020. More information at www.croonersloungemn.com