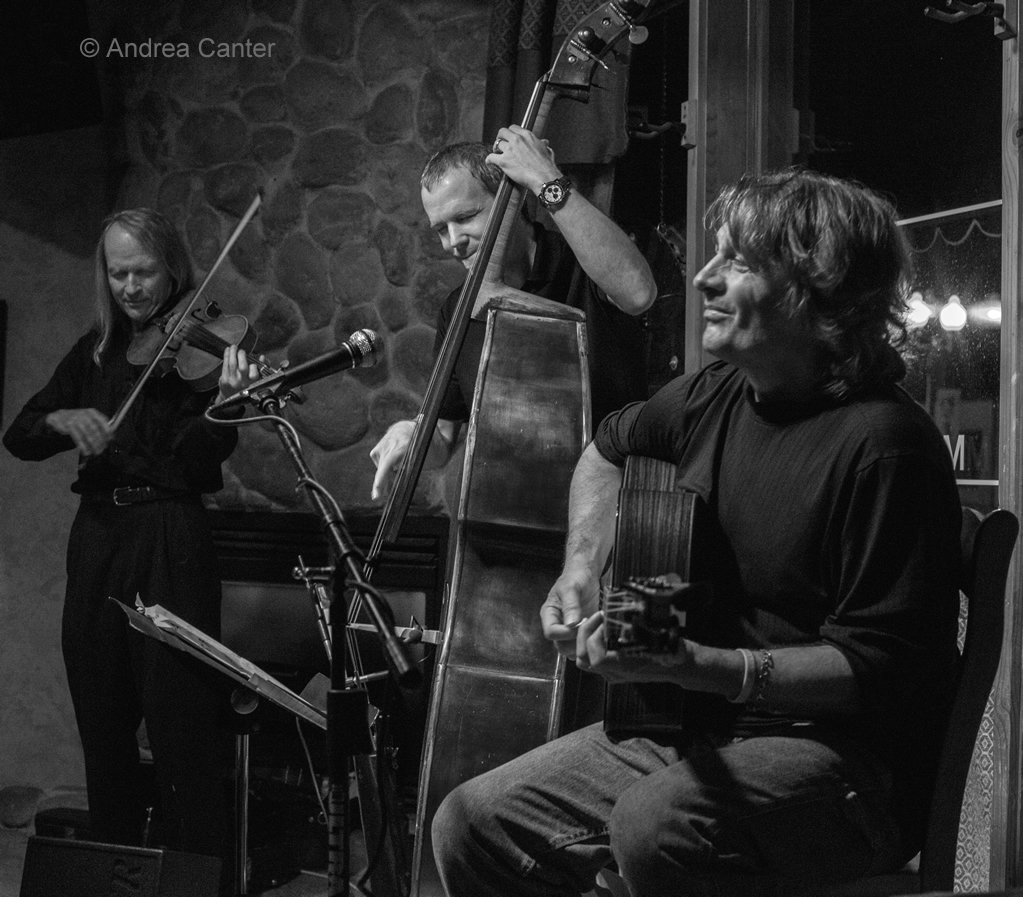 We don't get to hear them often these days, but when Sidewalk Café takes the stage, we know we're in for a swinging treat. Virtuosic gypsy jazz will be on the menu at the 318 Café in Excelsior this Saturday, March 5, when these three string magicians–Reynold Philipsek (guitar), Gary Schulte (violin), and Jeff Brueske (bass)–have one of those rare get-togethers.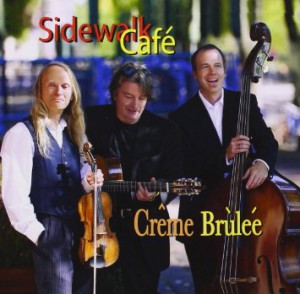 Performing music by Stephane Grappelli and Django Reinhardt, as well as their own swinging originals, Sidewalk Café has enthralled audiences for more than a decade. Their first recording, Musette Cinq, was released in 2008, followed in 2010 by a joint project with vocalist Rhonda Laurie (Rhonda Laurie and Sidewalk Café) after a series of gigs at Cavé Vin in Minneapolis. Busy schedules led to a long delay before the band recorded another album, but Crême Brulée (2013) was well worth the wait, with ten new compositions from Schulte and Philipsek, written in Hot Club style. Recorded "live in studio," mostly in single takes, these tune were inspired by 1930s French Swing and gypsy jazz, along with other influences from Duke Ellington to Alban Berg. Six tracks are familiar from Philipsek's previous solo and small combo recordings, but shift the melodic focus to violin, with guitar often providing the rhythmic engine, giving the music a new energy.
The musicians of Sidewalk Café have been together since the beginning: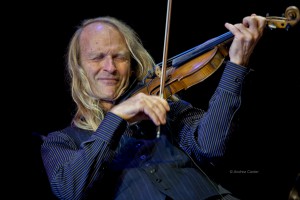 Gary Schulte is an accomplished violinist best known around the Twin Cities for his work with the Twin Cities Hot Club, Mill City Hot Club and Gypsy Mania, as well as Sidewalk Café. A graduate of Indiana University, Schulte's duo with France's top cellist-improviser, Didier Petit, at Minnesota Sur Seine 2008 was called one of the highlights of the festival. A veteran of A Prairie Home Companion, Schulte has collaborated with Gypsy Jazz guitar legend Dorado Schmitt, David Byrne, Dionne Warwick, Butch Thompson, Dean Magraw, Reynold Philipsek, Robert Bell, Parisota Hot Club, Rhonda Laurie, Lee Engele, Ballet of the Dolls, Zeitgeist, Papa John Kolstad, Theatre de la Jeune Lune, Axis Mundi, Carei Thomas's Neighborhood, Dance Revels, the Minnesota Gospel Twins, Klezmarica, and Ancestor Energy Poetry-Jazz. He is also known for his unaccompanied solo "Concerts in Unusual Places," where he takes story or image suggestions and creates spontaneous performance compositions before a live audience.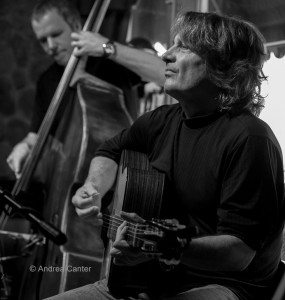 Guitarist/composer Reynold Philipsek grew up in St. Cloud and became interested in the guitar in the wake of the Beatles' invasion. A few years later he was gigging in taverns and dance halls as a guitarist and singer. The gift of a reel-to-reel tape deck from his mother spurred "a lifelong addiction to the recording process," evident in his 40 (or more) recordings as leader (often solo), as well as fueling his interest in composition, with over 200 songs to his credit. After hearing the music of Django Reinhardt at age 18, he went on to study with the late Joe Pass and Mike Elliott. His music of the past decade (issuing one or more recordings per year) has particularly emphasized his affinity for the gypsy jazz style, although he notes that "there is an element of folk music in what I do."  He keeps busy as an ensemble guitarist, appearing regularly throughout the Twin Cities and beyond with the Twin Cities Hot Club, East Side, Gypsy Mania, and in numerous voice/guitar duos, in addition to Sidewalk Café.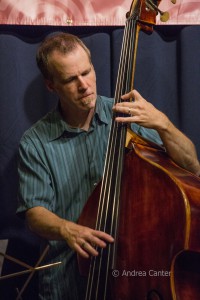 Teacher, composer and multi-instrumentalist Jeff Brueske brings his bass chops to the Lobby Bar (Saint Paul Hotel) for a weekly duo with JoAnn Funk, as well as working with Sidewalk Café, the Willie August Project, Atrium Jazz Ensemble, Jeremy Walker, and more. After completing a masters in guitar performance and pedagogy, he was inspired to take up the double bass by listening to jazz greats such as Charles Mingus and Charlie Haden. A former student of Anthony Cox, Dennis Irwin and Rodney Whitaker, Jeff has played with such national and local jazz stars as Wessell Anderson, Marcus Printup, Dennis Spears, Carei Thomas, Patty Peterson, Connie Evingson, Charmin Michelle, Debbie Duncan, Maude Hixson, Chris Thomson, Kevin Washington, JT Bates, Jay Epstein, Laura Caviani, Sophia Shorai, Twin Cities 7, Tanner Taylor, Dean Brewington, Chris Lomheim, Rhonda Laurie, The NOWnet, and TU Dance.
Sidewalk Café performs at 8 pm at the 318 Café at 318 Water Street, Excelsior; reservations recommended at (952) 402-7902.