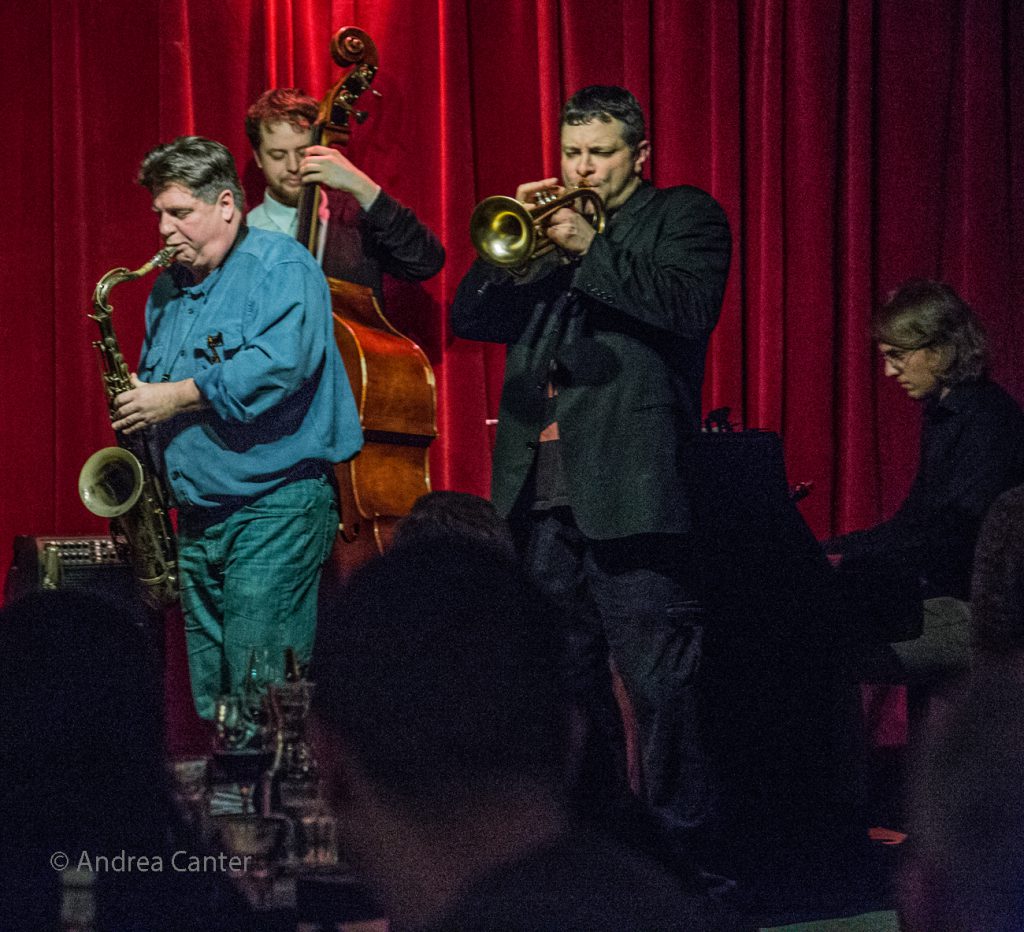 Central Standard Time, on March 2 (8:00 pm)
Under the leadership of Saturday Night Jazz at the Black Dog curator Steve Kenny, the ensemble Central Standard Time launched about three years ago and has involved a rotating, cross-generation cast of area artists. A number of specific tunes have become associated with these bookings, and this ensemble is always prone for really 'hamming it up' to put on a great show. People love the material, and the band is obviously having the time of their lives.
This Friday, that cast includes Kenny on Trumpet, Dave Brattain on saxophones, Javi Santiago on piano, Ted Olsen on bass, and Miguel Hurtado on drums.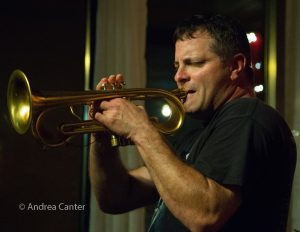 Steve Kenny is active in the Minnesota Jazz community as a Performer, Composer, Band Leader, Producer, Publisher, and Curator. He is frequently appearing on various Twin Cities and regional stages playing FLUMPET™ while performing in or leading ensembles. He's prolific as a Jazz composer, often performing and recording his own original works which have won awards and commissions. Steve is a founding member of 'the illicit sextet', "Group 47", "What Would Monk Do?" and his own Quartets, and he is the creative force behind the production company "illicit Productions", which produces well over one hundred live shows a year and has a growing yearly catalog of Jazz CDs being produced, released and distributed, recently including CDs by 'the illicit sextet', a Vinyl LP by "Steve Kenny's Group 47", and a two volumes of the "Twin Cities Jazz Sampler" which have included tracks from 13 recordings from original-composition-focused Twin Cities Jazz ensembles. Steve curates and produces a weekly Jazz series at Jazz Central Studios and at the Black Dog Cafe, and in the summertime at Studio Z in Saint Paul.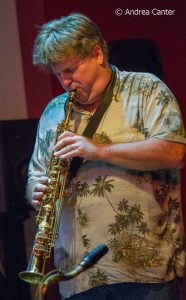 Saxophonist Dave Brattain is a 20+-year veteran of the Cedar Avenue Big Band and Vanguard Variety Ensemble, has toured the U.S. with Troupe America (1940s Radio Hour), and has been featured with pianist Ben Sidran. Locally, he's played with the Paul Renz Quintet, Jon Pemberton Quintet, and JazzMN Big Band, as well as leading and co-leading his own ensembles, most recently heard at the Black Dog and Jazz Central. Currently Brattain is on the faculty of Wayzata High School.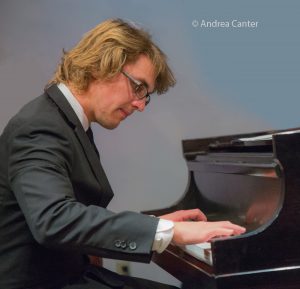 Minneapolis native Javier Santiago comes by his musical bent honestly, the son of drummer Mac and vocalist Laurie Santiago, and grandson of Latin percussion master, the late Luis Santiago. Javi began studying piano at age 7, turning to jazz piano and trumpet at age 10, and playing with the bands in middle school and high school as well as the Minnesota Youth Jazz Band and the first edition of the Dakota Combo under the direction of Kelly Rossum. In 2006, Javi was awarded the Jane Matteson Scholarship at the Schubert Club/Dakota Foundation for Jazz Education Jazz Piano Competition; the following year he won the David Paulus Scholarship at the same competition. A former student of pianist Tanner Taylor, Javi was selected as a Fellow of the Brubeck Institute at the University of the Pacific after completing high school, where he attended for the maximum two years. During his two-year stint, the Brubeck Quintet was named Downbeat Magazine's college group of the year for two consecutive years.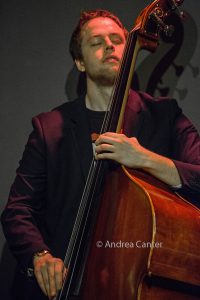 Ted Olsen studied bass with Travis Schilling and Adam Linz, graduating from St. Paul's Como Park High School in 2010. He went on to study composition at Luther College in Decorah, IA, finishing college studies at the University of Northern Colorado in spring 2015. In the Twin Cities, Ted has taught at the Twin Cities Jazz Workshop and has performed as leader and sideman at various venues including the Artists Quarter, Jazz Central, Black Dog, Twin Cities Jazz Festival, and more, often in the company of Javi Santiago and Miguel Hurtado. He has also branched out into working with artists from the folk, rock, R&B, and contemporary classical scenes. Ted won the 2012 Eric Stokes Song Contest held by the American Composers' Forum; in 2015 he was a finalist in the ASCAP Herb Alpert Young Jazz Composers' competition.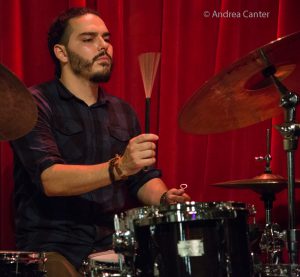 Miguel Hurtado (drums) played throughout the Twin Cities as a teenager with Javi Santiago in several youth bands, as well as with South High jazz ensembles. After graduating from the Manhattan School of Music in spring 2010, he returned to the Twin Cities where he quickly became a busy member of the local jazz scene. He's led his own ensembles at the Twin Cities Jazz Festival and performed at the Artists Quarter, Dakota, Jazz Central, Icehouse, Black Dog and more. In addition to leading his own bands, he has performed with Jake Baldwin, John Raymond, Jeremy Walker, Javi Santiago, Joe Strachan, Ted Olsen, Courageous Endeavors, and Steve Kenny. He's also expanding his musical resumé, playing with some local pop and R&B singers, particularly Alicia Steele and vocalist/rapper Toussaint Morrison.
In its 22nd week, The illicit Jazz Workshop presents top ensembles, both veterans and new combinations Fridays at Jazz Central Studios at 8:00pm. Jazz Central Studios is located at 407 Central Av SE in Minneapolis; http://jazzcentralstudios.org. This nonprofit venue presents a wide range of jazz at least five nights per week. Schedule for the Illicit Jazz Workshop at https://theillicitjazzworkshop.info/. $10 donation is requested to support the venue and musicians.