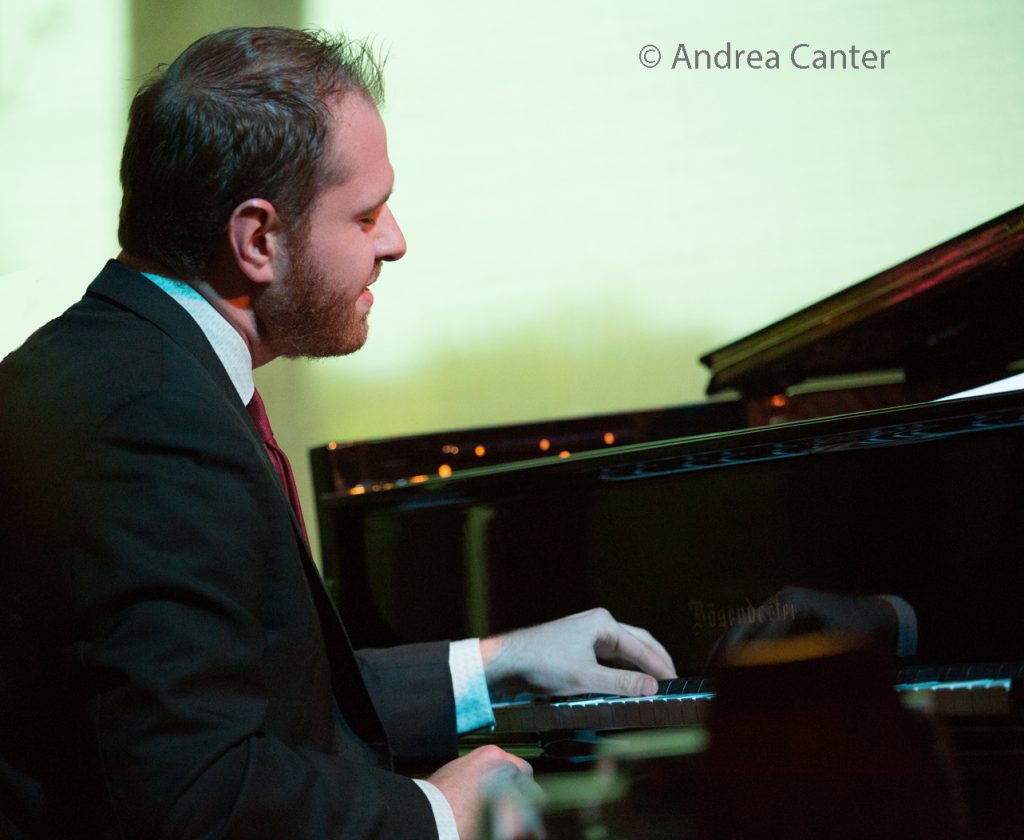 © Andrea Canter
Having won over Twin Cities jazz fans gigging with former resident vocalist Nancy Harms, pianist Jeremy Siskind now teams up with local instrumental stars Chris and JT Bates for a night of trio excitement in the Dunsmore Room, Friday January 26 (9 pm). Siskind is also in town for a second year heading youth jazz piano clinics for the Dakota Foundation for Jazz Education on Saturday.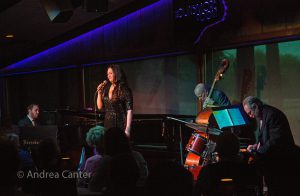 Jeremy Siskind has earned such praise as "a remarkable pianist" and "a rising star on the jazz scene" from Piano Jazz host Marian McPartland. The southern California native began playing piano as young child, and  by his early teens was performing original compositions through Yamaha's Junior Original Concert program. He went on to win the soloist competition at the Fullerton College Jazz Festival, "Most Outstanding Rhythm Section Player" in the Reno Jazz Festival, and in 2002 was the youngest winner of the American Society of Composers, Authors, & Publisher's (ASCAP) Young Jazz Composer's Awards while still in high school. Armed with a substantial scholarship, Jeremy studied at the Eastman School of Music with Harold Danko, Tony Caramia and Bill Dobbins, earning his degree in Jazz Performance and Music Theory. He then earned a Master's degree at Columbia in English and Comparative Literature, simultaneously starting his career as a New York-based pianist and recording with the likes of Chris Potter, Marcus Printup, Chris Lightcap and Jo Lawry. His ongoing studies include work with Sophia Rosoff and Fred Hersch.
The winner of the 2012 Nottingham International Jazz Piano Competition, Siskind was also the second place winner of the 2011 Montreux Solo Piano competition and a two-time finalist for the American Pianist Association's Cole Porter Fellowship in Jazz. He's also written for music magazines, composed beginning piano music for FJH Publishers, and teaches students through the Yamaha program. He has taught for the past few years at Western Michigan University, and recently relocated to southern California where he is now on faculty at Fullerton College. He's the Artistic Director of the American Jazz Pianist Competition and a Yamaha Artist.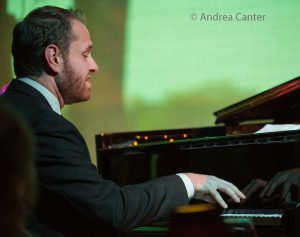 Jeremy's 2015 CD, Housewarming, featuring Grammy-winning singers Kurt Elling and Peter Eldridge and his trio with saxophonist Lucas Pino and vocalist Nancy Harms, was hailed as a "shining example" of chamber jazz in Downbeat magazine, which also named it among the year's best. As a performer, Siskind is a leader of the "in-home concert" movement, having performed in about 100 homes in 25 different states since 2012.  In addition to two trio releases with Harms, Jeremy served as arranger, music director and pianist on Nancy Harms' acclaimed Ellington at Night. Siskind has also performed at "traditional" venues, such as Carnegie Hall, Lincoln Center, and the Kennedy Center, as well as in Japan, Switzerland, Thailand, England, India, France, Tunisia, and China. Siskind currently has eight publications with Hal Leonard, including the major instructional book, Jazz Band Pianist.
Recently Jeremy announced that the Housewarming Project is releasing a series of live performance videos, "at Home/at Play, alternating between videos of a recent home concert and a gig at the Blue Whale in Los Angeles. Two videos will be released each week (as of January 10), on Wednesdays and Saturdays. (Watch the first of the series at https://www.youtube.com/watch?v=tuOoJXlxI6U)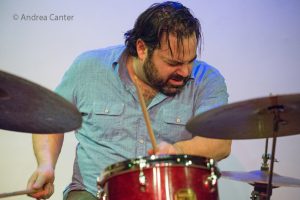 Jeremy's trio in the Dunsmore Room Friday night features the brothers Bates. Chris Bates (bass) seems to play with every ensemble in town, particularly with the Atlantis Quartet, Framework, Red Planet, and his own Red 5 and Good Vibes Trio. He also curates a new music series monthly at Jazz Central. Brother JT (drums) is similarly busy with such bands as Fat Kid Wednesdays and the Bryan Nichols Quintet, as well as heading his own Grain (B-3 Organ) Trio and co-conspiring as Real Bulls with drummer Dave King. JT also serves as curator for one of the longest-running jazz series in the metro, Jazz Implosion, now at the Icehouse after a long stint in the Clown Lounge.
Given the inventive nature of these three musicians, it will all "hang out" in the Dunsmore Room Friday night as the Minnesota edition of the Jeremy Siskind Trio hits the stage.
The Dunsmore Room at Crooners Lounge is located at 6161 NE Highway 65 in Fridley, just north of I-694 and about 15 minutes north of downtown Minneapolis; www.croonersloungemn.com. The Friday night series in the Dunsmore Room is curated by Zacc Harris. Reservations recommended. See Jeremy Siskind's website (www.jeremysiskind.com) for more information about the new video series.