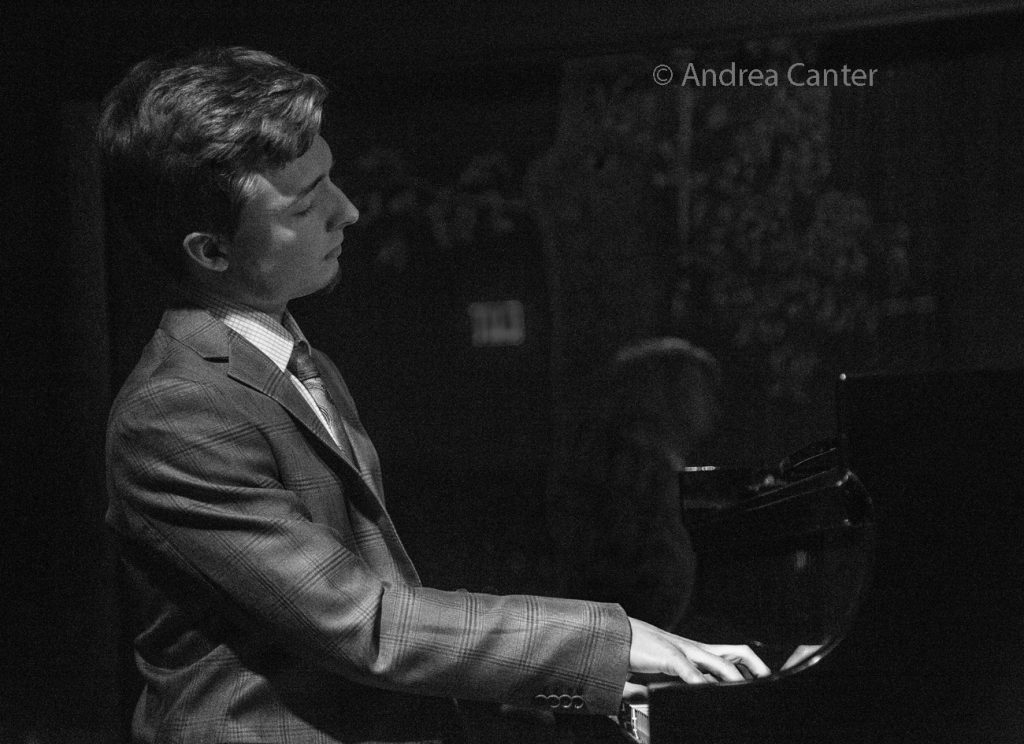 © Andrea Canter
A veteran performer at only 21, pianist/composer Will Kjeer is taking an active holiday break from college studies, including leading a formidable trio on Wednesday, December 27, at Vieux Carre' (8 pm). His cohorts include Billy Peterson on bass, and uncle Kenny Horst on drums.  It's a fitting venue for this reunion, as both Billy and Kenny were long-time fixtures at the venue's original jazz club, the Artists Quarter, which was owned and operated by Horst at that site for 18 years. Some of Will's earliest gigs as a teenager were on the AQ stage.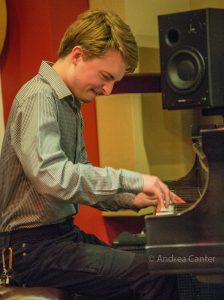 Will Kjeer is already an acclaimed performer on the Twin Cities jazz scene and beyond. He has performed as a bandleader and sideman around the U.S. and Canada at venues including the Artists Quarter, Dunsmore Room, Black Dog, Icehouse, and Studio Z in the Twin Cities, at the Twin Cities and Iowa City Jazz Festivals, at the John F. Kennedy Center for the Performing Arts in Washington DC, the Lighthouse Cafe in Los Angeles, and the Upstairs Jazz Club in Montreal.  Will attended high school at the Saint Paul Conservatory for Performing Artists, performed with the Dakota Combo for two years, and later completed at post-high school year at Interlochen Arts Academy in Michigan before beginning his jazz performance degree at the California Institute of the Arts. After taking a year at McGill University in Montreal where he studied with Jean-Michel Pilc, Will returned to Cal Arts in fall 2017.
Will has been invited to participate in international and competitively-selected programs including the Ravinia's Steans Music Institute in 2016 and the 2017 class of Betty Carter's Jazz Ahead at Kennedy Center in Washington, DC.  He has been fortunate to learn from mentors such as Billy Childs, Jason Moran, Rufus Reid, Reuben Rogers, Xavier Davis, and Ralph Peterson.  Will's activities in the Twin Cities include Steve Kenny's Group 47, Hoaxer, and leading his own ensembles.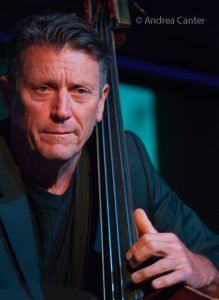 From Minnesota's "First Family of Music," bassist Billy Peterson sang in commercials with sister Linda at age 9 and played bass and drums in his father's ensembles while in junior high. He played in a variety of combos and big bands throughout his high school years, including a summer tour with the Righteous Brothers and a stint with the Lawrence Welk All-Stars. After graduation, Billy played three years with Billy Wallace (Clifford Brown's pianist) and co-founded the band Natural Life with saxman Bob Rockwell. He has recorded with Leo Kottke and performed or recorded with BB King, Johnny Smith, Lenny Breau, and the late Les Paul. Due to tour commitments, he passed on an invitation to join the Bill Evans Trio (Marc Johnson's good fortune!). In 1975, he appeared on Bob Dylan's acclaimed Blood on the Tracks, and a few years later began a long-standing collaboration with Ben Sidran, which led to his 20+ year association with the Steve Miller Band. Billy continues to tour with Bob Rockwell in Europe, with the Dave King Trio (with Bill Carrothers), and appears in the Twin Cities with The Peterson Family, How Birds Work, and other ensembles.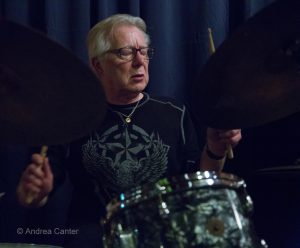 Kenny Horst may have retired from club ownership when he closed down the Artists Quarter at the end of 2013, but he has not retired from what he loves most–playing drums and collaborating with other musicians. One of the most popular drummers in the area, Kenny worked with Bobby Lyle for three years at the Blue Note in New York, toured with Jimmy McGriff, briefly with Al Hirt, and locally has played with many of the national and local artists booked at the AQ, including Eric Alexander, Lew Tabackin, Jim Rotondi and Diane Witherspoon. For about 15 years he manned the  trapset for the Tuesday Night Band (B-3 organ trio), and has also played regularly with How Birds Work, the Dave Karr Quartet, Chris Lomheim Trio, and vocalist Carole Martin. For last year or so at the AQ, Kenny also anchored an ongoing series of "Friends" gigs, often with Billy Peterson on bass and a revolving cast of pianists, guitarists and  horn players such as Peter Schimke, Dean Magraw, Zacc Harris, Brandon Wozniak, Pete Whitman and more.  Since his "retirement" from club ownership, Kenny has been heard with What Would Monk Do, How Birds Work, and his own trios and quartets at such venues as the Icehouse, Black Dog, Nicollet (later Reverie), and Jazz Central. And for the six months, he has often performed with the Peter Schimke Trio at the revitalized Lexington. Said Don Berryman (Jazz Police), "Great hard-bop, soul jazz, and fusion chops and the sweetest guy you could meet." Still true.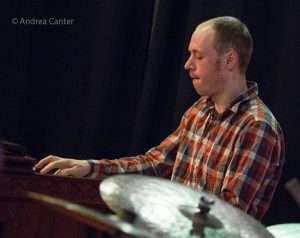 The Will Kjeer Trio perform following an opening set from keyboard magician Kevin Gastonguay (6 pm). Kevin is active on the Twin Cities Jazz scene, including holding down the B-3 for JT Bates' Grain Trio. A graduate of McNally Smith College of Music, Kevin has taught at McNally, Modern Day Music, and the Minnesota Valley Conservatory of Music.
Vieux Carre' is located in the lower level of the Hamm Building at 408 St Peter Street in downtown St. Paul. Full schedule and information at http://vieux-carre.com