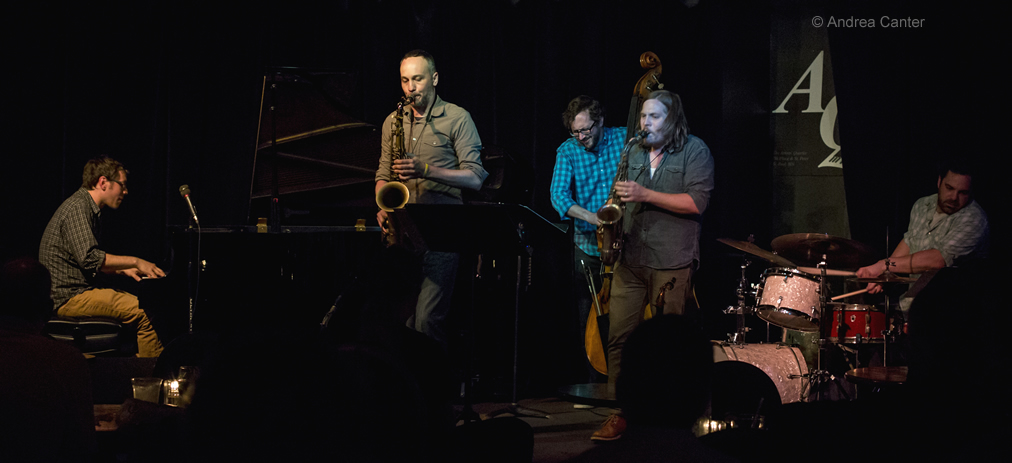 © Andrea Canter
"…a swinging, sometimes quirky sense of time and creative expression." – Jazz Police
Although he admits that he never formally studied jazz, it did not take pianist Bryan Nichols long to establish his jazz credentials as a performer, composer or educator. After completing a degree in Genetics at Iowa State University, Bryan left hard science in the dust, spending four years on the Chicago jazz scene and a term with Betty Carter's famed Jazz Ahead Program before returning to his native Twin Cities. Here, he's earned grants for composition, taught at MacPhail Center for Music and the University of Wisconsin-Eau Claire, played sideman to top regional and national artists, released two albums, and led his own projects, including his quintet. A double sax ensemble featuring Brandon Wozniak and Mike Lewis, the band helps launch the new Friday Night jazz series in the Dunsmore Room at Crooners Lounge on October 6. The series is curated by Zacc Harris and with a 9 pm start and general admission seating, promises to appeal to a wide audience of Twin Cities jazz fans.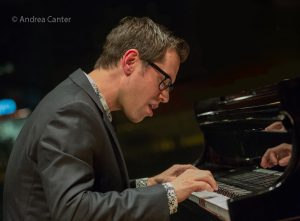 Bryan Nichols studied classical piano with a "neighborhood piano teacher" but came to jazz on his own, developing his skills without formal jazz studies. He did participate in the Minnesota Institute for Talented Youth (MITY) summer jazz program where he worked with veteran piano teacher Denny Malmberg, and after studying genetics in college ("which I've done absolutely nothing with, ever"), moved to Chicago where he performed with Corey Wilkes, Maurice Brown, Jeff Parker, Nicole Mitchell, Von Freeman, Ari Brown, Hamid Drake and Ernest Dawkins. Back in the Twin Cities in 2005 after the Jazz Ahead program, Bryan quickly became a favorite pianist among the more forwarding-spinning jazz ensembles, working with the Kelly Rossum Quartet, Rossum Electric Company, Rossum's Nicollet Circus Band, James Buckley Trio, Chris Morrisey Quartet, Zacc Harris Quartet, Off the Map, Gang Font, Todd Clouser, Adam Linz, Jeremy Walker's Atrium Jazz Ensemble, Mancrush, and the Minneapolis/Chicago collective, City of Fiction, and appearing on recent recordings by James Buckley, Chris Morrisey, Gordon Johnson, Kelly Rossum and Nicole Mitchell. Over his career, Bryan has appeared at international festivals including Sons d'Hiver (Paris, France) and Kerava Jazz Festival (Kerava, Finland) as well as at local and regional festivals such as the Chicago Jazz Festival, Minnesota Sur Seine Festival and Twin Cities Jazz Festival. In 2009, he received a grant from the American Composers Forum, and in 2010, a fellowship from the McKnight Foundation. Bryan has been a frequent weekend performer in duos at the Icehouse, often with bassist James Buckley, appears with Chris and JT Bates as Nichols/Bates/Bates, and leads his trio and nonet (We Are Many). He released his debut recording as leader (Bright Places) in 2011, and his solo outing, Looking North, in 2016.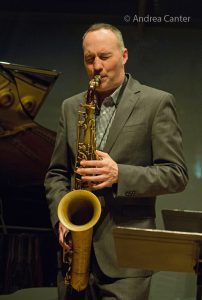 Brandon Wozniak previously lived and worked in New York City, toured with the Tommy Dorsey Orchestra, and earned his BA from Indiana University, studying with the late David Baker. Since arriving in the Twin Cities in 2006, he has performed with local bands led by Bruce Henry, Katie Gearty, Zacc Harris, Adam Linz and more; is a member of the Atlantis Quartet, Zacc Harris Quartet, the Dave King Trucking Company, Mancrush, and more, in addition to the Bryan Nichols Quintet; and is working on his debut recording as leader.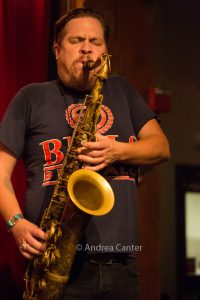 Michael Lewis is best known around town as one of the area's most creative sax players, lending his blowing skills to Fat Kid Wednesdays and Happy Apple, as well as the Bryan Nichols Quintet. Noted Richard Brody in The New Yorker, "Lewis's dry, metallic tone on alto and tenor and the free melodic logic of his improvisations recalls the playing of Ornette Coleman…as well as the fragmentation of mid-sixties Sonny Rollins, the quizzical assertions of the great altoist John Tchicai, and even the visionary gospel rhapsodies of Albert Ayler… Lewis's solos, digging from melody to wail, moving from a breathy, atonal whisper to a deep, swinging groove, have a vulnerable, confessional air." Lewis has been increasingly visible in New York, performing at the Stone with Happy Apple as well as with Fat Kid Wednesdays, and appearing on David Letterman in connection with his 2009 tour with Andrew Bird, on which he played electric bass. King refers to Lewis as "this gunslinger in his outpost. If you're in a room and he's playing, you're going to feel it." Lewis relocated to North Carolina, but this seems to have had little impact on his appearances in the Twin Cities and beyond; he's recently appeared at the Black Dog with Chris Bates' Red 5 and Happy Apple.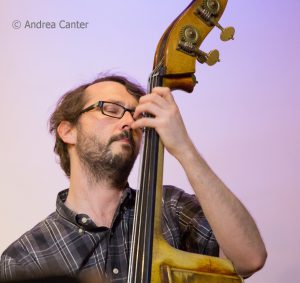 James Buckley heads his own innovative Trio (with Bryan Nichols and JT Bates) and curated a weekly jazz series at the Nomad World Pub. Nominated for Bass Player of the Year in 2005 by the Minnesota Music Awards, Buckley was a featured artist at the Minnesota Sur Seine Festivals (2004, 2005, 2006, and 2008)  and in a list of other area art and music festivals over the past decade. His trio recording, Knowing and Losing, was released in 2010. He often pairs with Nichols or other pianists and guitarists in duo at the Icehouse.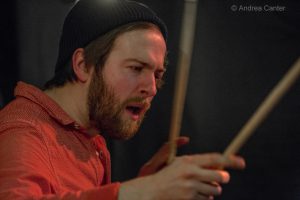 Lars-Erik Larson is a drummer and composer based in St. Paul. Larson earned his Master's Degree in Jazz Studies from the University of Illinois (Champaign-Urbana), where he studied with renowned drummer Dana Hall. After completing his degree in 2012, he moved to the Twin Cities where he has played with many local bands, including the No Coast Quintet, Zacc Harris Trio, the Thomas Nordlund Group, Bryan Nichols' Trio with bassist Cody McKinney, Zacc Harris' trio, American Reverie, and leads the quartet Mancrush. About two years ago, he opened an evening at the Black Dog with the debut of Ramtrack, a trio with guitarist Nordlund and trumpeter Jake Baldwin.
Putting the Bryan Nichols Quintet on the  stage in the Dunsmore Room is like striking a match over dry kindling. It will take only a few notes to set the room–and Steinway– on fire.
Reserve tickets in advance ($15) at www.croonersloungemn.com; arrive early for best seating. Crooners is located at 6161 NE Highway 65 (Central Av NE), just north of I-694 and about 15 minutes north of downtown Minneapolis.