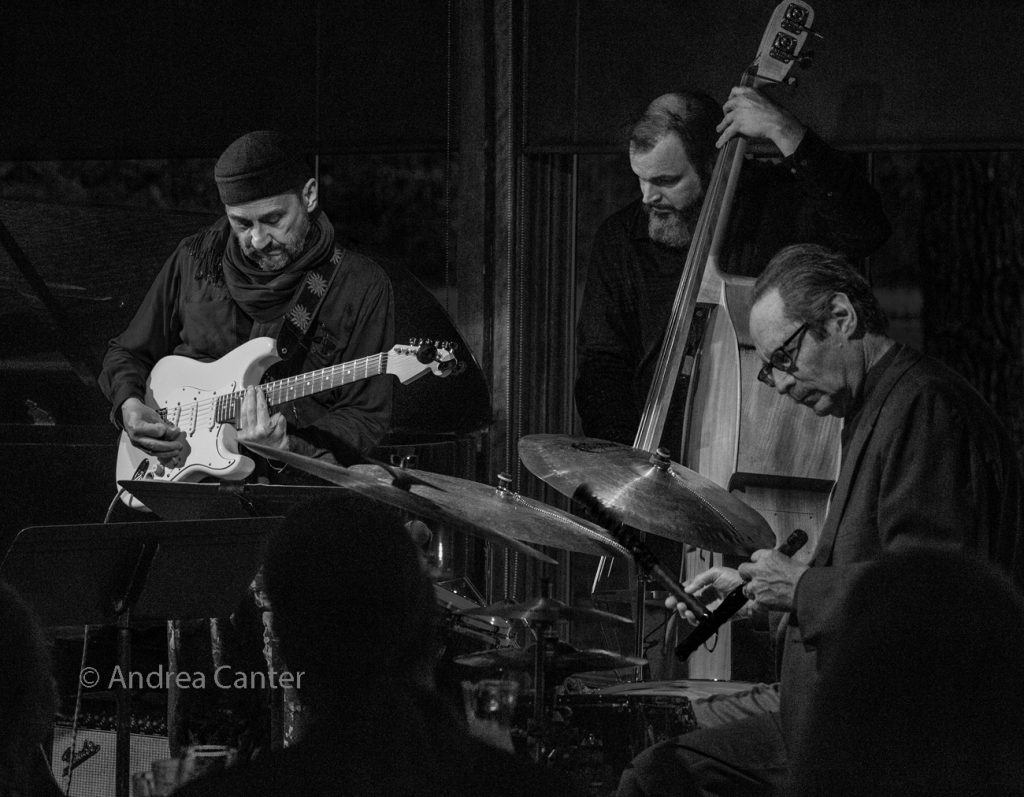 © Andrea Canter
[Weekly update of August Lead Sheet]
Friday-Sunday, August 25-27. Three nights of improvisation at the Southern Theater features Black Magnesia curated by Joe Horton. Each night addresses a different aspect of improvisation and a different combination of artists–Joe Horton, Anthony Cox, Cory Healey, DeVon Gray, Chris Cunningham, Pat O'Keefe, Dave King, James Buckley, Trever Hagen, Andrew Broder, Graham O'Brien, Mankwe Ndosi, Heather Barringer, Sarah Porwell-Lee, Joey Van Phllips, Ernest Bisong, Peter Schimke and Josh Clausen.
Saturday, August 26. At the Black Dog, the JazzINK Youth Showcase presents the BCA Trio, followed by Steve Kenny's Quintet (Kenny, Nelson Devereaux, Levi Schwartzberg, Ted Olsen, Miguel Hurtado).
The MN Hard Bop Collective returns to the Boom Room Jazz at Boom Island Brewing Co, with pianist Javi Santiago and visiting bassist Shigefumi Tomita, Professor of Jazz Performance & Pedagogy at the University of Massachusetts, Amherst.
Jazz Central hosts an evening of reading of new works by local artists of the Twin Cities Jazz Composers Workshop--Adam Meckler, Aaron Hedenstrom, JC Sanford, David Stamps, Asuka Kakitani.
More at www.jazzink.com!