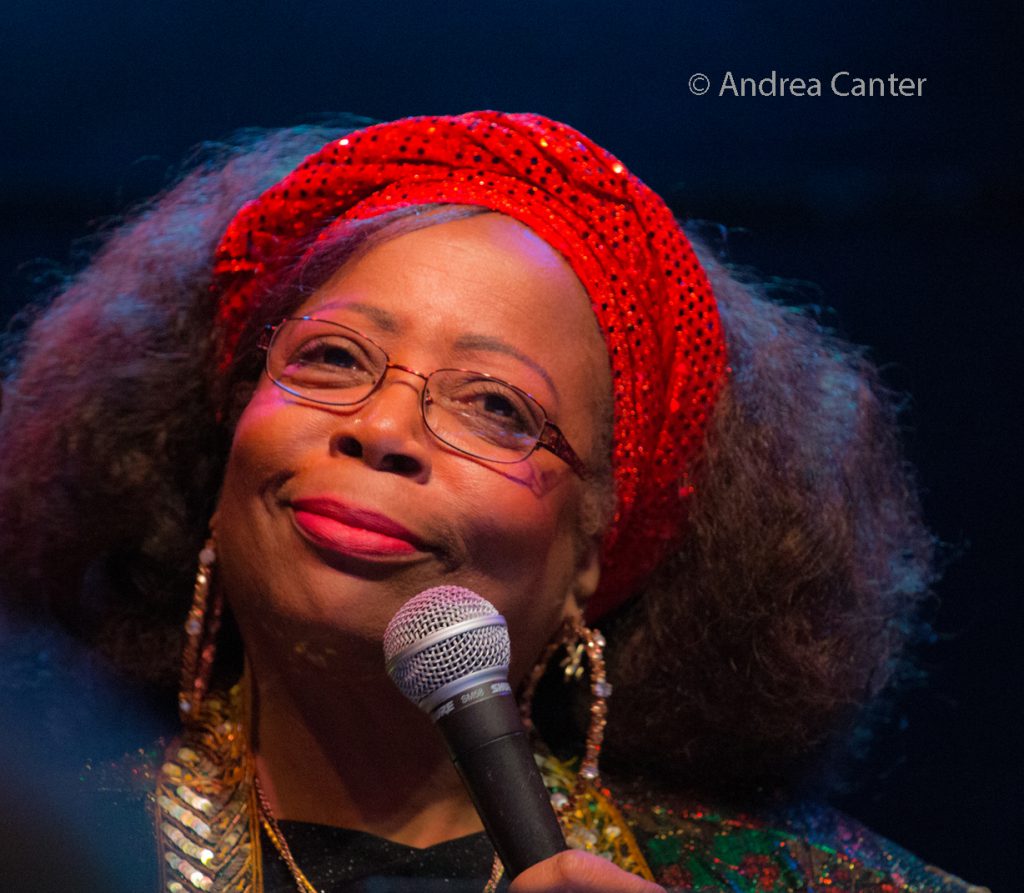 © Andrea Canter
In 1993, when the Dakota was in its first incarnation at Bandana Square in St Paul, Debbie Duncan recorded the club's first live album. Nearly 25 years and about that many live albums later, the Dakota again hosts a live recording session by Minnesota's "First Lady of Song," on Thursday, August 24. She's come "full circle," which will be the title of the new album.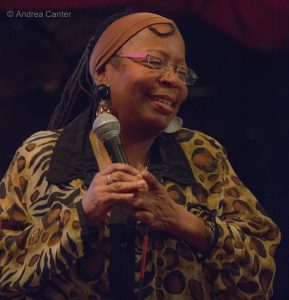 Born in Memphis, Debbie Duncan grew up in Detroit, where her parents surrounded her with their favorite jazz, gospel, folk, and classical recordings. From her earliest years, Debbie was steeped in Ella Fitzgerald, Joe Williams, Sarah Vaughan, Carmen McRae, Gloria Lynne, Dakota Staton, Mel Torme, Ray Charles, and Chris Connors. She was also exposed to heavy gospel during summers with her grandparents in Memphis and St. Louis. Although she always intended to sing, Debbie studied flute in high school, not auditioning for the school choir until her senior year. Still concentrating on flute as her major at Wayne State University, Debbie continued to study voice, ultimately joining the Wayne State Women's Chorale. Her vocal talent now at the forefront, soon she had a regular club gig and recorded back-up vocals for Mitch Ryder and Bob Segar. Moving to Los Angeles in 1976, Debbie had a seven-year stint at the Hungry Tiger and sang throughout the area club circuit. Eventually she worked with drummer Pete Johnson (formerly of Manhattan Transfer), and when he moved to Minneapolis, he convinced Debbie to join him for what was to be a six-week job at Rupert's Night Club in 1984. The short gig lasted seven years. Forming a quartet with Don Stille, Gary Raynor and Phil Hey, Debbie soon became known as the "Working-est Singer" in the Twin Cities, winning many Minnesota Music Awards as well as the MMA's first award as "Perpetually Outstanding Performer."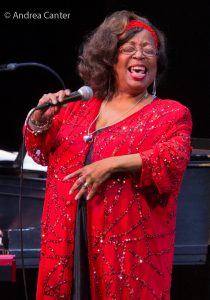 Debbie's  performance resume includes opening for Miles Davis, Herbie Hancock and Stephane Grapelli, and appearing with Bobby Watson (Horizon), Mark Murphy, Von Freeman, Marlena Shaw, Dee Dee Bridgewater, Joe Henderson, Jimmy McGriff, John Hendricks, and Kenny Werner. She's released five recordings, was a founding member of The Girls, appeared in an acclaimed role in the Ordway's production of Blues in the Night, had a weekly gig at Camp Bar with Mary Louise Knutson, and has appeared in several solo productions at the Capri Theater. One of the most popular performers at the Dakota, Vieux Carre', Crooners Lounge, and the old Artists Quarter, she's also performed locally with Dennis Spears, Ginger Commodore, Anthony Cox, the Tuesday Night Band, and more. In spring 2015, she was on stage as a special guest with Delfeayo and Ellis Marsalis at the Dakota, and has performed multiple times at the Twin Cities Jazz Festival. Her quartet typically includes pianist Adi Yeshaya and bassist Jay Young.
The rightful heir to the legacy of Ella, Sassy, and the generation that defined the jazz diva, Debbie Duncan doesn't just stand up there and sing. Above all, she is a storyteller who always engages her audience.  If she didn't sing, her shows would still be pure entertainment. But of course she sings like no one else. And on August 24, you can be part of the audience of her second "Live at the Dakota" album, Full Circle.
The Dakota is located at 1010 Nicollet Mall in downtown Minneapolis; reservations (tickets) recommended at 612-332-5299 or www.dakotacooks.com.
To help offset the cost of recording this concert, donations are welcome via a GoFundMe campaign. Donors at the $1000 level will be treated to a private concert with Debbue, but donations of any amount are appreciated to help finalize this project. Make your contribution at www.gofundme.com/CFC-Debbie-Duncan.