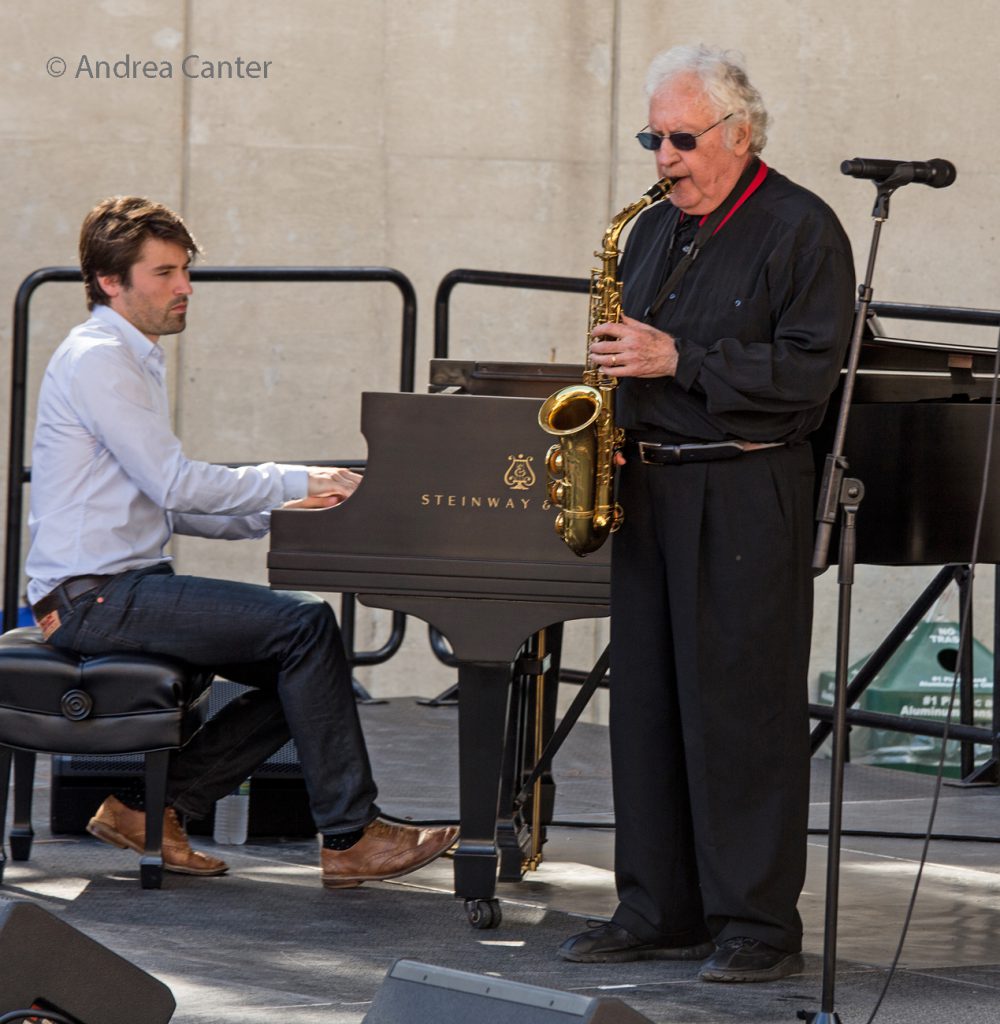 © Andrea Canter
One of the most influential saxophonists in the history of jazz, altoist Lee Konitz, at 89, continues to perform and inspire new generations. Notably associated with the "cool jazz" movement of the 40s-50s, Konitz is particularly known for his involvement in Miles Davis's Birth of the Cool sessions and work with pianist Lennie Tristano. He was one of few altoists of that era who did not incorporate the style of Charlie Parker, but instead, developed an approach to improvisation yielding long melodic lines, odd rhythmic accents, and odd note groupings. In turn, Konitz influenced a number of saxophonists who rose to fame, including Paul Desmond and Art Pepper. Lee Konitz appeared several times at the Artists Quarter, but it has been a long time now since he has been heard in the Twin Cities. The drought ends this weekend when Konitz, accompanied by much younger piano sensation Dan Tepfer, performs in the Dunsmore Room of Crooners Lounge, August 20-21.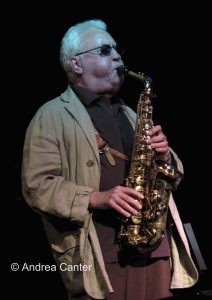 Lee Konitz was born in 1927 in Chicago, and received his first instrument at age 11– a clarinet. However, he later dropped the clarinet in favor of the tenor saxophone, and eventually moved from tenor to alto. His greatest influences at the time were the swing big bands, including hearing radio broadcasts of Benny Goodman–hence his original interest in clarinet. Lee's first professional affiliation was with the Teddy Powell Band, replacing Charlie Ventura in 1945. For the next few years he worked with Jerry Wald, meeting Lennie Tristano in 1947. Later that year he met Claude Thornhill, whose band included Gerry Mulligan and arrangements by Gil Evans. In 1949, he joined Miles Davis as part of the Birth of the Cool sessions, and soon after led his first bands, performing music that would appear on his first album as leader in 1955, Subconcious-Lee. During the early 50s, Konitz toured with the Stan Kenton Orchestra, recorded with Elvin Jones in 1961, and in 1967 recorded an acclaimed set of duets with a number of musicians. In 1992, Konitz was awarded the prestigious Jazzpar Prize.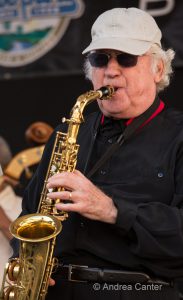 Over his career, Lee Konitz has performed and/or recorded with Dave Brubeck, Ornette Coleman, Charles Mingus, Gerry Mulligan, Elvin Jones, as a trio with Brad Mehldau and Charlie Haden, in a quartet adding Paul Motian, and in a quartet with Bill Frisell, Gary Peacock and Joey Baron. More recently, he has performed with young stars like Grace Kelly and Dan Tepfer.  His most recent recordings include First Meeting, Live in London Volume 1 with Dan Tepfer, Michael Janisch and Jeff Williams (Whirlwind, 2014), and Frescalalto with Kenny Barron, Peter Washington and Kenny Washington (2017, Impulse).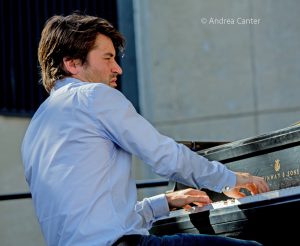 Dan Tepfer has made a name for himself as a pianist-composer of wide-ranging ambition, individuality and drive — "a remarkable musician" in the words of the Washington Post and one "who refuses to set himself limits" in those of France's Télérama. The New York City-based Tepfer, born in 1982 in Paris to American parents, has performed with some of the leading lights in jazz, including extensively with veteran saxophone luminary Lee Konitz. As a leader, Tepfer has crafted a discography already striking for its breadth and depth, ranging from probing solo improvisation and intimate duets to richly layered trio albums of original compositions. His 2011 Sunnyside/Naïve album Goldberg Variations / Variations saw the prize-winning pianist performing J.S. Bach's masterpiece as well as improvising upon it to "build a bridge across centuries and genres" (Wall Street Journal) in "an impressive feat that keeps coming back to a hearty and abiding respect" (The New York Times). As a composer, he is a recipient of the Charles Ives Fellowship from the American Academy of Arts and Letters for works including "Concerto for Piano and Winds", premiered in the Prague Castle with himself on piano, and "Solo Blues for Violin and Piano", premiered at Carnegie Hall. Bringing together his undergraduate studies in astrophysics with his passion for music, he is currently working on integrating computer-driven algorithms into his improvisational approach. Awards include First Prize and Audience Prize at the Montreux Jazz Festival Solo Piano Competition, First Prize at the East Coast Jazz Festival Competition, and the Cole Porter Fellowship from the American Pianists Association.
These two nights of sax-piano duos will be one of the highlights of summer jazz in the Twin Cities.  Two sets Sunday (August 20) at 5 and 7 pm; one set Monday (August 21) at 7 pm. Tickets $30; $55 for dinner show tickets.
The Dunsmore Room is located at Crooners Lounge in Fridley, 6161 NE Highway 65 (Central Av NE), just north of I-694 and about 15 minutes north of downtown Minneapolis. Reservations at www.croonersloungemn.org. Note the Dunsmore Room enforces a strict listening policy!