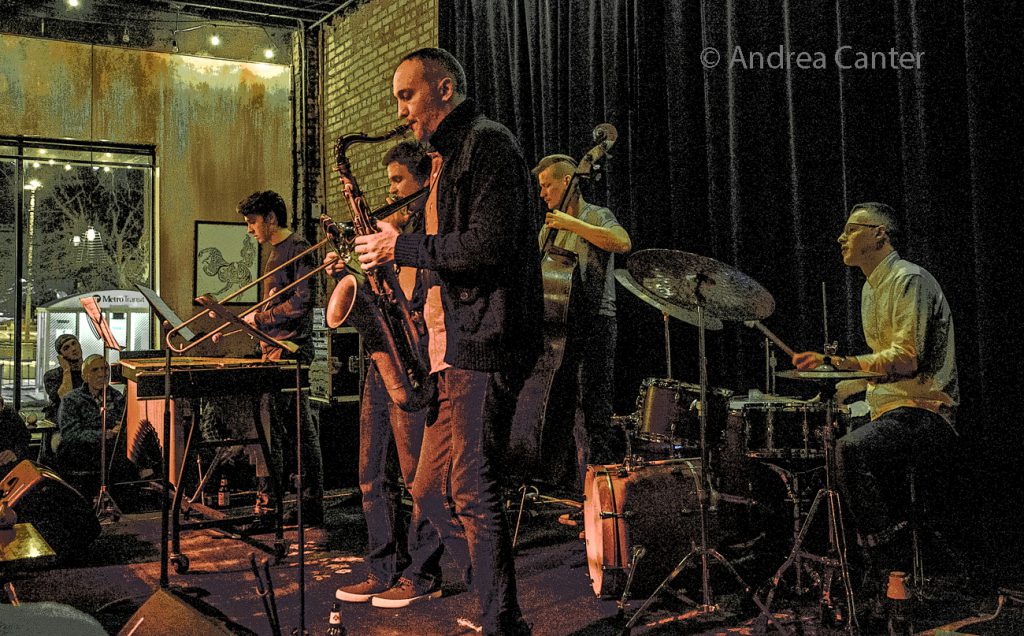 © Andrea Canter
It sounds like the Jean-Paul Sartre novel that I tried to translate in high school French, or perhaps the status of road construction in the Twin Cities Metro,  but No Exit is actually a sextet of area young lions led by drummer Luke Peterson. Coming together last summer as a quintet to prowl through some new music, these young musicians had their high school experience with the Dakota Combo in common. The band scored high with their audience at the Black Dog before heading back to school in five different directions. On winter break in late 2016, the band reconvened at Reverie with a somewhat different line-up with several regulars tied up in a recording session. Once again, Peterson has reconvened the band (now a sextet) for the headline slot on Saturday Night Jazz at the Black Dog on August 5, following an opening set by the veterans of Growlers–Joel Shapira, David Martin and Pete Hennig, presented in conjunction with this weekend's Lowertown Guitar Festival.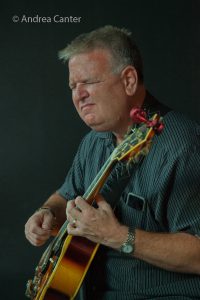 Growlers (7 pm)
Assembled about a year ago by guitarist Joel Shapira, the Growlers brings together three veterans who know how to engage the audience while creating new music.
St. Paul native Joel Shapira studied jazz guitar at the Berklee College of Music in Boston and at the Mannes School of  Music in New York City, as well as with Tal Farlow, Joe Pass, Sharon Isbin, and Anthony Cox. Active in the Twin Cities for the past 17 years, he leads his trio and quartet, Bottomless Pit, provides the instrumental half of the popular duo, Charmin (Michelle) and Shapira, and coleads their expanded Charmin and Shapira and Friends. He's led the ensembles Triplicate and Pooches Playhouse and frequently appears with Dean Magraw, Pete Whitman, John Devine, Vic Volare, Dean Granros, and a who's who list of area vocalists. Joel's recordings include two releases with Charmin Michelle (Pure Imagination, Dawning and Daylight), his quartet debut (Open Lines),  two albums with Triplicate (Triplicate, Day and Age), a guitar duo with Jack DeSalvo (Inherence, 2014), the live recording with Dean Granros, Jazz Guitar Duets: Live at the 2014 Twin Cities Jazz Festival, and the recent solo release, In Essence.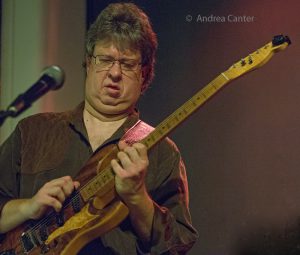 Guitarist and bassist David Martin was born in Toledo, OH and grew up in Charleston, WV. He graduated from Capital University's Conservatory of Music in Columbus, OH. A composer, arranger, teacher, and performer, he played in the Columbus area for several years before moving to Minneapolis, where he lived for 13 years. In the Twin Cities, Dave led his own jazz trio and also played in Nachito Herrera's Puro Cubano, Beira Mar Brasil, Latin Sounds Orchestra, Salsa Del Soul, Robert Everest and Havana Hi-Fi.  In 2008, Dave moved to Portland, OR where he teamed up with Mike Doolin, releasing Reflections. Back in the Twin Cities since 2010, Dave has accompanied many local vocalists including Maryann Sullivan, Vicky Mountain and Paula Lammers, and performs regularly with the Bill Simenson Orchestra and Twin Cities Latin Jazz Orchestra. Dave released another recording with Mike Doolin in fall 2016, Tough Commute.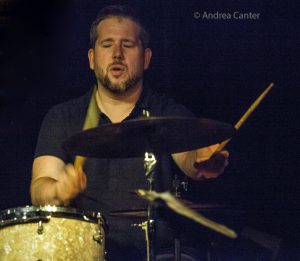 Drummer Pete Hennig came to the Twin Cities to study at McNally Smith. After graduating he spent an additional three years studying with Dave King (Bad Plus, Happy Apple). His performance credits include the Atlantis Quartet, Zacc Harris Group, Debbie Duncan, Katie Gearty, Sam Kuusisto, Tickle Fight, Patrick Harrison, Johnny Clueless, Park Evans, Monk in Motian, and the Fantastic Merlins, and he leads his own bluegrass band (Bluegrass Bandits). He also appeared in duo with bassist Cody McKinney during the "Reich Fest" at the Icehouse last spring, honoring the music of Steven Reich.
No Exit (8:30 pm)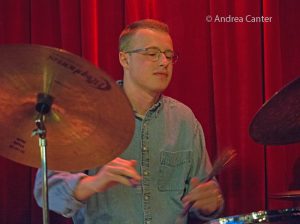 In addition to leader and drummer Luke Peterson (Northwestern University), No Exit at the Black Dog will boast alto saxophonist Peter Goggin (U of Michigan), trombonist Jack Courtright (Eastman School of Music at Rochester U), vibraphonist Levi Schwartzberg (U of M), guitarist Adam Astrup (U of Northern Colorado), and bassist Charlie Lincoln (Berklee College of Music).
Luke Peterson is a 2015 graduate of Apple Valley High School who performed with the Dakota Combo during his senior year. He currently attends Northwestern University as a math major while also studying jazz and performing with jazz ensembles under the leadership of Victor Goines, Director of Jazz Studies. In addition to leading No Exit, Luke has performed during his summer break with pianist Patrick Adkins (Adkins-Peterson Quartet) and more.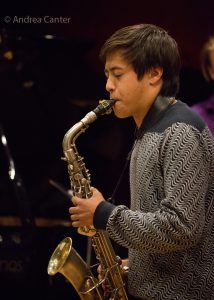 Alto saxophonist Peter Goggin graduated from Mounds View High School after participating for three years in the Dakota Combo. Now at the University of Michigan, he was a featured soloist with the University of Michigan Jazz Band during the 2016 Detroit Jazz Festival. When his studies allow, he performs frequently in the Twin Cities, particularly with Hoaxer and recently with Pippi Ardennia's Rhythm in Rice series as an alum of the PipJazz program. Although influenced initially by free innovations of Ornette Coleman, Albert Ayler, and Bill Dixon, lately Peter has been focusing on crafting his sound within the tradition of masters such as Lester Young, Charlie Parker, and Wayne Shorter. He recently led a quartet at Jazz Central Studios.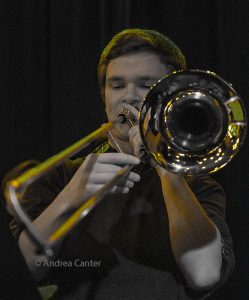 Jack Courtright (trombone) is a 2015 graduate of Apple Valley High School where he performed with a long list of ensembles as well as three years with the Dakota Combo. Now entering his third year at the Eastman School of Music in Rochester, NY (Trombone Performance and Jazz Studies), Jack has already distinguished himself by winning the International Trombone Association's 2016 Carl Fontana Jazz Trombone Competition. He spent this last summer performing on the Norwegian Dawn cruise ship on its run from Boston to Bermuda.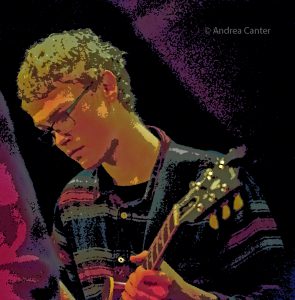 Adam Astrup was barely old enough to make the drive from his home in Cold Spring, MN to Minneapolis during his final of three years performing with the Dakota Combo and studying guitar with Zacc Harris. Adam has had an active gig calendar, performing several times over the past year as half of the Will Schmid – Adam Astrup Guitar Duo and as co-leader of their quartet. The duo performed at the 2016 Winter Jazz Festival, 2016 Twin Cities Jazz Fesitval; and 2016Iowa City Jazz Festival. Adam brought his quartet to the 2017 Iowa City Jazz Festival. He will begin college studies at the University of Northern Colorado this fall.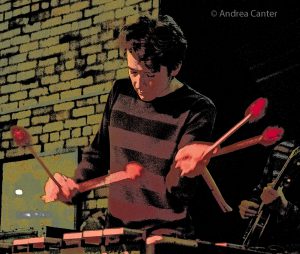 Levi Schwartzberg (vibes) graduated from Minneapolis Southwest High School (2013) where he often played piano with jazz bands and played vibraphone with the Dakota Combo for two years. Now in his final year at the University of Minnesota where he is a physics major, Levi has played both vibes and piano with the U of M Jazz bands. He is also an active performer on the Twin Cities jazz scene, leading his own bands and playing in Adam Linz's Le Percheron and Sound Skirmish, among others.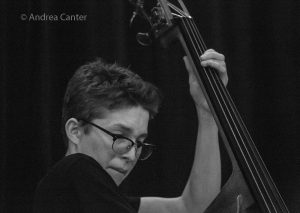 Bassist Charlie Lincoln has completed two years of jazz studies at the Berklee College of Music, where he recently joined Berklee's Global Jazz Institute. A South High alum, Charlie was already a busy gigging musician before graduation, playing with the Dakota Combo, Central Standard Time, the Charles Lincoln Group, and subbing with Eric Gravatt's Source Code. In his senior year, Charlie was selected as one of two winning youth songwriters in the Eric Stokes Songwriting Contest and was on stage for the Young Performers Showcase for the Zeitgeist New Music Cabaret. Last summer, Charlie is serving as a curator for a monthly new music series at Jazz Central Studios, as well as performing with a number of area bands. He performed with the Dave Brattain Trio as well as with Hoaxer during the 2016 Twin Cities Jazz Festival, and in summer 2017 has performed around town with Hoaxer and other ensembles as well as a tour of Asia. (He performs at Jazz Central on Monday with the Will Schmid Quartet.)
No Exit will focus on original compositions and arrangements. Better catch them now as it likely will be Winter Break before they come together again!
Saturday Night Jazz at the Black Dog is curated by Steve Kenny, at 308 Prince Street in St Paul's Lowertown Arts District. No cover but donations ($10 suggested) help support the three-year-old weekly series which is totally funded by the tip jar. Full schedule at www.saturdaynightjazzattheblackdog.info. Music daily at the Black Dog–see www.blackdogstpaul.com