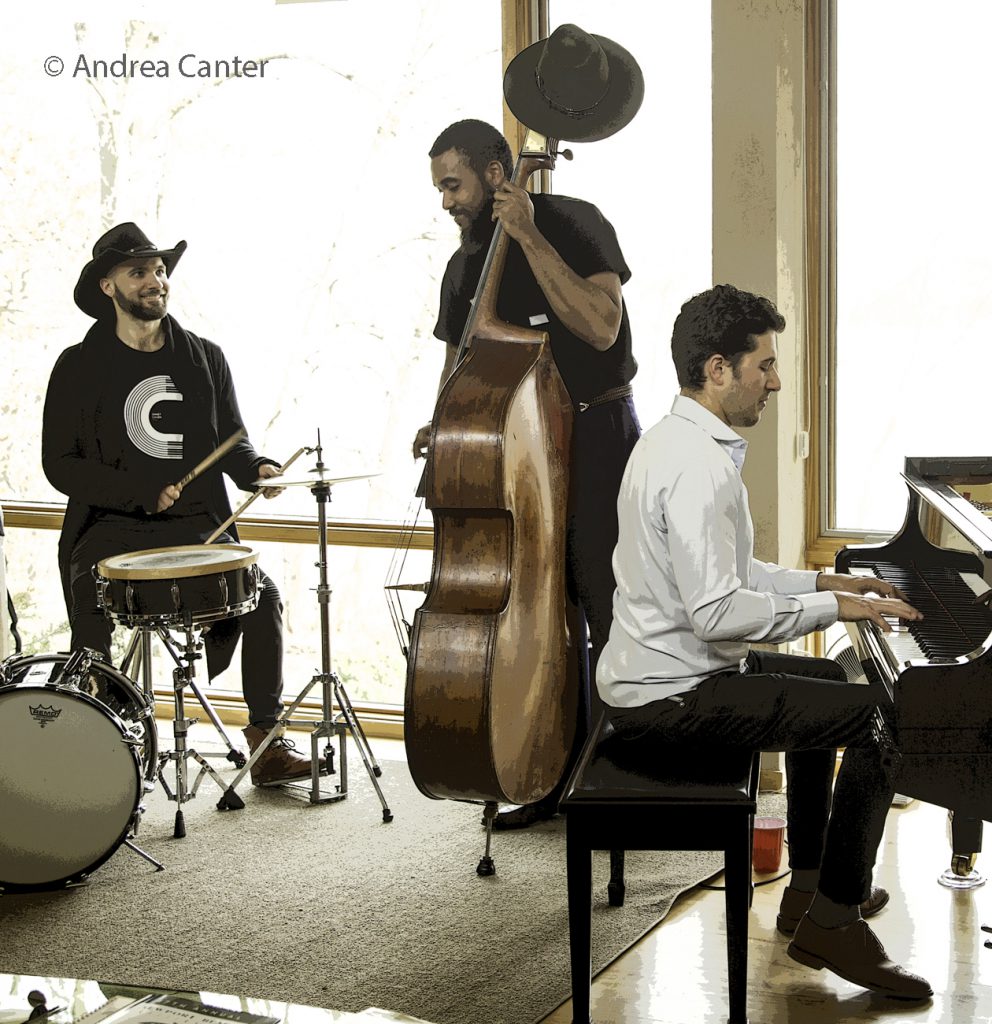 © Jon Morgan
For a modern jazz musician, touring with a working band is something of a paradox. On the one hand, it suggests a venture that is arduous to arrange, economically unpredictable, fraught with mundane details, and endless waiting. On the other, it represents perhaps the best way to develop the interpersonal rapport that makes creative improvised music so unique and intriguing, not to mention has the potential to have the most immediate impact on building an audience and reputation.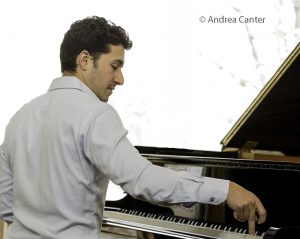 When Harlem-based pianist Emmet Cohen was in the Twin Cities this past March, the musical sparks that were generated at Jazz Central with bassist Russell Hall and drummer Joe Saylor were palpable, as were the extraordinary heights to which the trio spurred veteran trumpeter Brian Lynch at the Dunsmore Room of Crooners. It was apparent that these players had spent a significant amount of time playing together by the sheer trust and musical support on display.
"There is nothing in the world like playing every night with the same musicians. That's what made the masters great," Cohen explains. "I was talking to Billy Hart recently, and he told me about a six-night per week gig he did for 9 straight months with Charlie Byrd and Butch Warren in D.C. How incredible is that? Nine straight months. That's a big part of how the masters developed their concepts and styles."
Cohen put together several different tours of the U.S. the first part of 2017, crisscrossing the country with extended runs in the Midwest and Pacific Northwest, as well along the East Coast. Attempting to coordinate performances in several cities on available nights while minimizing mileage and backtracking is no small task: "It is tough organizing performances, doing promotion to get people there, booking flights and hotels, tracking down an acoustic bass, renting a car," Cohen admits. "I'm scratching the surface, but it's definitely a fulltime job."
Asked to reflect on his observations of the North American jazz scene from touring with his own groups or while working with Christian McBride or Herlin Riley, Cohen deferred to the observations of his mentors: "From what the more experienced players tell me, the nation's jazz scene has always been about the same. Clubs open and close down, there are great local players in each major city. The thing that's different now is jazz education," Cohen offers. "A lot of the jazz scenes revolve around high school and college programs, so teaching has become a big part of touring in the U.S."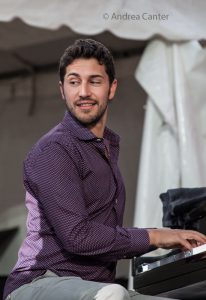 A few quartet performances in the middle of the Midwest portion of the tour represented an intriguing intersection of Cohen's past and present, as Lynch served as one of Cohen's early mentors when the pianist attended the University of Miami. This relationship resulted in the outstanding release Questioned Answer which was recorded in 2012, shortly after Cohen had finished his undergraduate work. They have since worked together many more times in New York and around the country.
"Among other things," Cohen considers, "Brian Lynch taught me about playing with Buhaina (Art Blakey) and Horace Silver – the respect and reverence they had for this music, their tenacity and intense focus, their knowledge of the Great American Songbook, their understanding of the musicians who came before them, and even the business side of the music industry."
At the Dunsmore Room show, Cohen appeared to be conducting and arranging on the fly between his rhythm partners and Lynch, both of whom he has shared many bandstands, but just not necessarily at the same time. In response to this observation, Cohen explained his organizational methodology: "I can't remember exactly who was conducting who at Crooners, but the more people you have on stage, the more the music needs to be organized," Cohen countered. "Playing solo piano, I can be as free as I want – an entire orchestra under my fingertips (that's a Herbie-ism). Playing trio, there are only two harmonic instruments to link up, so it's easier for each member to improvise their 'part' and interweave it with the other two members. Quartet becomes a little more complicated, and there needs to be more definite leadership to make sure everyone is together, and so on. A big band definitely needs charts!"
Cohen has also been fortunate enough to work with the groups of drummer Herlin Riley, with whom he has also toured and recorded 2016's New Directions. Riley himself got his start working with the groups of pianist Ahmad Jamal and trumpeter Wynton Marsalis, and in turn is mentoring the next generation.
"Herlin continues to enforce the African and New Orleans rhythm, groove, and spirit into my being," Cohen enthuses. "He teaches us that it's okay to be yourself, to be free, to be comfortable in your own skin, and strongly assess the audience you're playing for. He also is a lesson in stamina and endurance – anyone in his band will tell you how physically and mentally strong he is. We're all struggling to keep up!"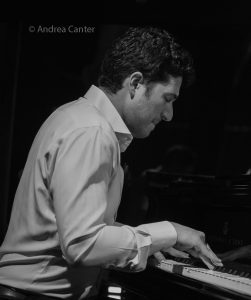 Since arriving on the New York scene Cohen has not only fully immersed himself among colleagues of his generation, but he has also sought out some of the music's legends. Cohen's desire is to go directly to the source and learn as much as they are willing to offer: "Life is all about the relationship between the older generation and the younger. No matter the profession, field, craft, or art, mentorship is paramount. Whether it was Socrates mentoring Plato, Ray Charles mentoring Quincy Jones, or Steve Jobs mentoring Mark Zuckerberg, there is always a ton to be passed down," Cohen points out. "I'm lucky to have had some great mentors, such as Jimmy Heath, Jimmy Cobb, Barry Harris, Riley, Lynch, McBride, etc. These men aren't afraid to tell you what they learned from their mentors and what they've learned along their journey. Sometimes as important as what to do is what not to do."
"The eldest musicians have the most experience, are closer to the source, and have the most information to share," Cohen continues. "It's invaluable to spend time on and off the bandstand with Cobb, Ron Carter, Jimmy and Tootie Heath, Freddy Cole, Harris, Hart, Lou Donaldson, Benny Golson, Harold Mabern, etcetera. I'm lucky to have a close relationship with many of these guys, they are incredible to work with, and they learned from Charlie Parker, Dizzy, Louis Armstrong, Miles Davis, John Coltrane, Billie Holiday, and Sarah Vaughan. Words can't describe what it's like to work with them, it's a truly special and sacred feeling."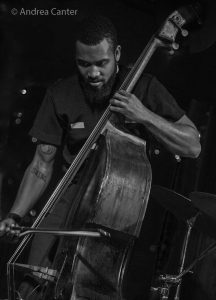 For this week's trip to Saint Paul, Cohen will return with the magnificent bassist Russell Hall, but the drum chair will filled by the equally talented and versatile Kyle Poole: "You never know what to fully expect when I appear with my band," Cohen suggests. "Freedom, spontaneity, the blues and the true feeling(s) of swing will all be present. We make sure to share the joy of jazz with all those around us."
Hear the Emmet Cohen Trio on opening night of the Twin Cities Jazz Festival, June 22 at 6:30 pm on the Securian Mears Park Stage. Full festival schedule at www.twincitiesjazzfestival.com