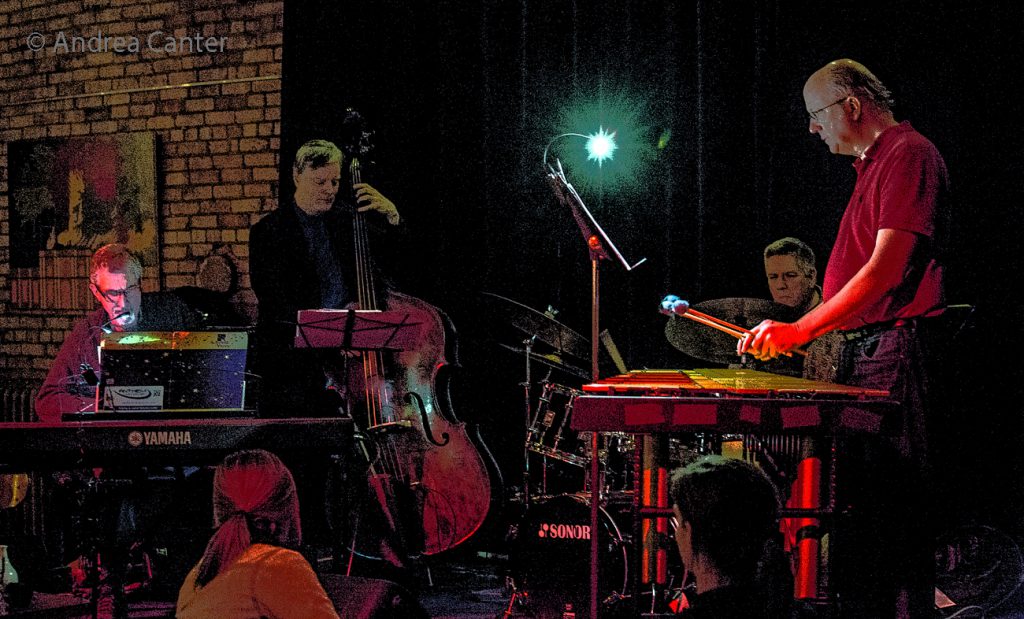 © Andrea Canter
It seems that we're getting a break from our perfect weather, but music around the Twin Cities continues nonstop. Rain or shine, we get the best here in the metro.
Big Gigs This Week
Friday, May 19. Jazz Central hosts a long-overdue gig with the Phil Hey Quartet, one of the seminal jazz bands in the region, and one that does not play nearly enough. This band has been active for at least 15 years since they came together at the Artists Quarter, with the same line-up– Phil on drums with Dave Hagedorn on vibes, Phil Aaron on piano, and Tom Lewis on bass. It's not a recreation of the Modern Jazz Quartet — they do their own thing, and that's a good thing for Minnesota jazz.
At the Icehouse, new McKnight grantee Tim Sparks joins James Buckley for a string fest of guitar and bass, covering the dinner hours. Read More!