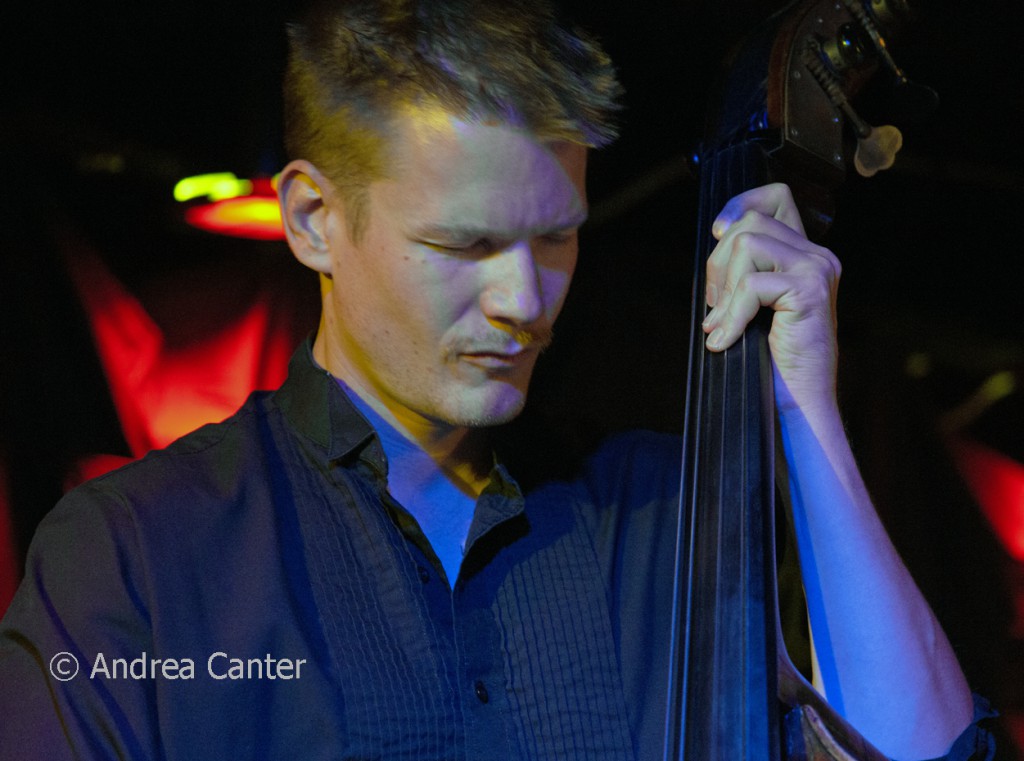 Originally scheduled to lead his quartet, Graydon Peterson will now appear in a trio with Chris Olson and Jay Epstein (POE) at Jazz Central on Friday, February 19, 7 pm. The late student set at 9 pm features the Julian Manzara Quartet.
Graydon Peterson played electric bass in his high school pep band and dabbled in rock music in his spare time. The school's jazz director saw him play, and encouraged him to join the jazz band. Soon he earned a spot in the All-State Jazz Band, and his musical aspirations solidified. Next, Graydon enrolled at the University of Wisconsin-Eau Claire where he was a member of UWEC's Downbeat Award-winning Jazz Ensemble I. At UWEC, he performed with such guest jazz artists as Lewis Nash, Ingrid Jensen, Jason Marsalis, Chris Botti, and Christian McBride.  In Minneapolis, Peterson is a first-call bassist who worked often with the late Christine Rosholt, as well as with Debbie Duncan and Connie Evingson. He performs regularly with brass ensembles Snowblind and Frankhouse, the trio Firebell with Park Evans and Jay Epstein, and a variety of ensembles and big bands. He's also a frequent accompanist throughout the annual Twin Cities Jazz Festival. Graydon visited Cuba twice during the past year, with Doug Little's Charanga Tropical and again with at the Havana Jazz Festival with Francisco Mela.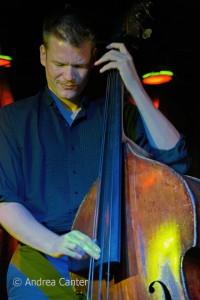 Peterson launched his quartet in fall 2011 at the Shanghai Bistro in Hudson, WI, and has since performed at Jazz Central, the Artists Quarter, Amsterdam, Twin Cities Jazz Festival and more. In an interview with Pamela Espeland (Bebopfied), he explained his decision to start his own band: "I wanted to express my creativity in a different way. As a sideman, you play your role. Now that I'm in charge of the band, my name is on the front line, I'm writing the tunes, and it's a different perspective. It feels more open to me." It was important to Graydon to focus on original compositions, noting that "I want all of us to be taking a fresh approach to the music." In 2014, Graydon released the quartet's first recording, The Graydon Peterson Quartet, and followed a year later with Duets, featuring all original compositions with each quartet member paired with the others (with Adam Meckler on trumpet, Joe Strachan on piano, Adrian Suarez on drums, and guest Vinnie Rose on guitar).
For this Jazz Central performance, the quartet includes trumpeter Adam Meckler, pianist Joe Strachan, drummer Lars-Erik Larson, and special guest, Andrew Gillespie and congas and timbales.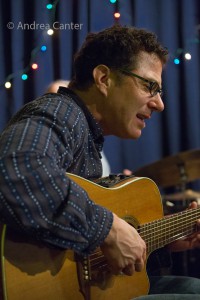 Guitarist Chris Olson is a dedicated jazz educator as well as performer. Since earning a master's degree in jazz studies/performance from the University of North Texas, he's taught guitar, jazz history and improvisation as well as directing jazz ensembles at UW-Stevens Point, Wausau Conservatory of Music, UW-Marathon County, and Inver Hills Community College. Currently on the guitar faculty at McNally/Smith College in St. Paul, he also teaches guitar lessons and jazz combos at the MacPhail Center for Music and summer programs at the Shell Lake (WI) Arts Center. Chris has performed with Bob Mintzer, Louis Bellson, Terry Gibbs, Ira Sullivan, and Bobby Vinton, and has appeared frequently at the Black Dog where he heads a monthly "Chris Olson Project." He's also one-third of the long-running trio Framework with Chris Bates and Jay Epstein.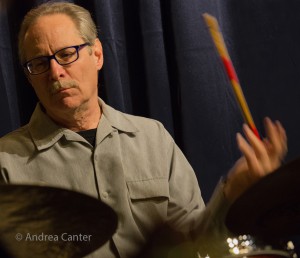 Of trapset master Jay Epstein, Cadence Magazine's David Lewis noted that "his dazzling cymbal and snare work extends the lineage of Tony Williams and Jack DeJohnette." For many years, Epstein has performed with guitar trios Red Planet (with Dean Magraw and Chris Bates) and Framework with Bates and Olson. These days, in addition to Framework and Red Planet, Jay keeps busy with Klezmerica, Firebell, Dean Granros' Tall Tales, a duo with guitarist John Penny, and other ensembles, as well as supporting area vocalists and touring with Five by Design. He released his own acclaimed recording Long Ago on Igmod Records, has recorded with Bill Carrothers and Anthony Cox (Easy Company), and appears on each of Gordon Johnson's Trios, among a long list of sideman credits.
The Julian Manzara Quartet (9 pm) integrates fusion, swing, Brazilian, and blues. Guitarist Julian Manzara, a student at McNally Smith College of Music, is joined by fellow college musicians Levi Schwartzberg on vibes, Drew Stinson on bass and Blake Huebl on drums, playing Julian's original works, a few standards and a tribute to the late B.B. King.
Jazz Central Studios is a nonprofit venue at 407 Central Ave SE in Minneapolis. Donations of $10 appreciated to support the musicians and venue. Full schedule at http://jazzcentralstudios.org