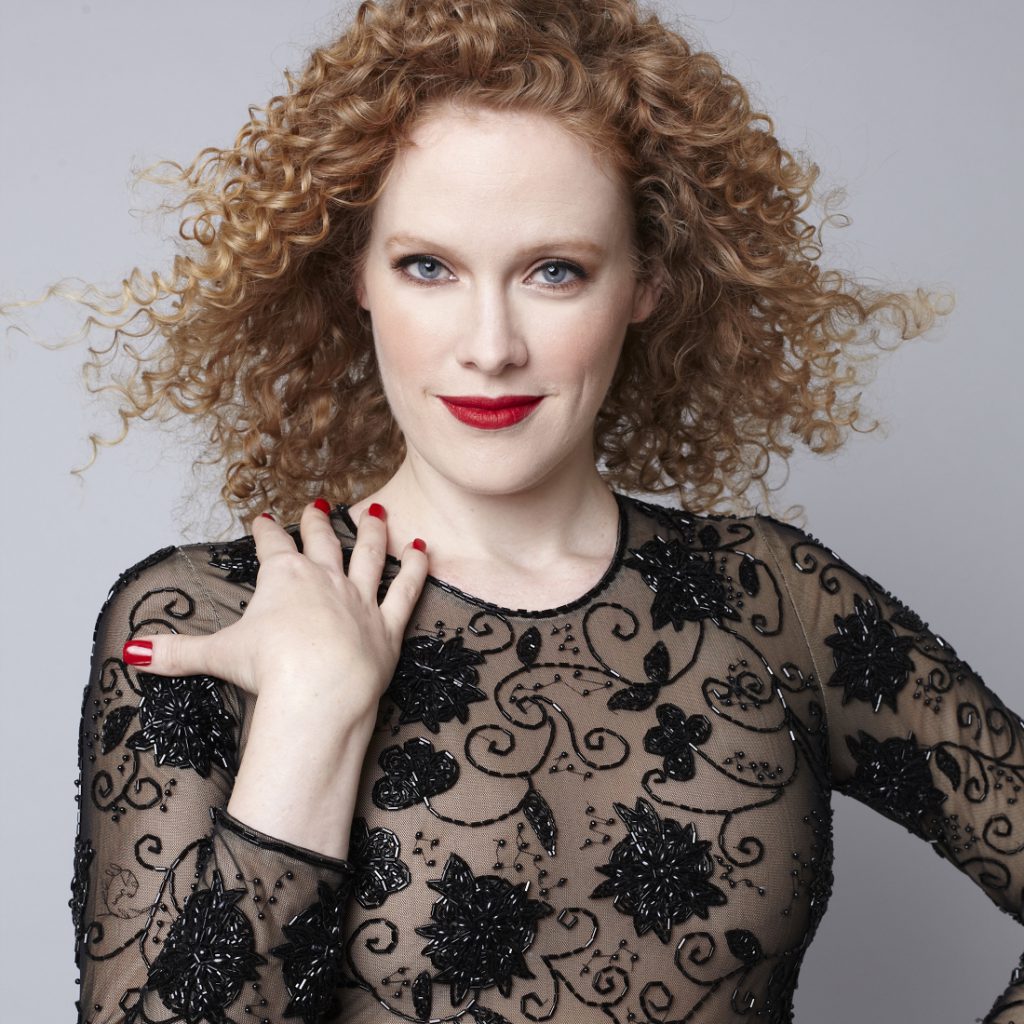 [Adapted from press release]
"…superior intonation and control, an interpretive command that ranges from defiance to gentility, a willingness to take risks… a supremely musical package." –Bob Blumenthal

New York jazz vocalist Kristen Lee Sergeant introduces herself to Twin Cities' audiences on at 8 pm May 18 at Vieux Carre', performing songs from her debut album, Inside Out. Fun and fearlessness pervade Sergeant's music as she turns 80's pop classics into adventurous jazz romps along with reinvented romantic standards. Listeners will hear tunes ranging from "Everybody Wants to Rule the World" (Tears for Fears) to "It Never Entered My Mind" (Rodgers and Hart). Sergeant's band features saxophonist and 2017 double Grammy®-winner Ted Nash (Jazz at Lincoln Center Orchestra) with Minneapolis' own Jeremy Walker Trio with Jeff Brueske and Tim Zhorne.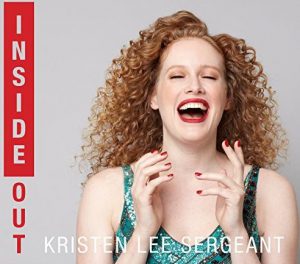 Kristen Lee Sergeant is an innovative artist with a distinct musicality, an intuitive sense of vocal phrasing, fresh lyrical interpretations, and original arrangements– and the word is spreading nationally. The former Boston native, Brandeis University graduate, and Ira Gershwin Prize-winner is inspired by iconic singers such as Carmen McRae, Shirley Horne, and Rosemary Clooney. On recordings, she's found an approach to communicating with the audience and her band that is entirely her own. In October 2016, Sergeant debuted Inside/Out (Whaling City Sound) live at Birdand in Manhattan. Downbeat Magazine selected this release as an Editors' Pick. Grammy®-winning writer, Bob Blumenthal, says her "superior intonation and control, an interpretive command that ranges from defiance to gentility, a willingness to take risks with harmony and rhythm, the freshness of her arrangements, synchronicity with her accompanists, yield a supremely musical package." In addition to Birdland, Sergeant has been heard at NYC's Le Cirque Cafe, Dizzy's Club Coca-Cola, The Iridium, The Metropolitan Museum of Art, Joe's Pub, The New York Public Library, Zinc Bar, Tomi Jazz and more. She was the winner of the NY Jazz Arts Forum Jazz Vocal Competition in 2014.
Sergeant's career includes work with some of the most exciting musicians working today: longtime collaborator and pianist David Budway (Mark Murphy, Liza Minelli,) Valery Ponomarev (Art Blakey & The Jazz Messengers), Jeb Patton (The Heath Brothers), Jon Davis (Stan Getz, Anat Cohen), Jon Weber (NPR's Piano Jazz), Spencer Day (Billboard & iTunes), guitarists Randy Napoleon and Kris Kaiser (Freddy Cole).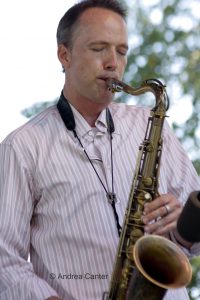 Two-time 2017 Grammy® winner Ted Nash has enjoyed an extraordinary career as a performer, conductor, composer, arranger, and educator. He has toured throughout the world, including North America, South America, Western and Eastern Europe, Asia, and Cuba.Nash's first gig came when he was only 16, playing with legendary vibraphonist and bandleader, Lionel Hampton. Soon after, he won an audition to play lead alto with the Quincy Jones band, and, by 17, he had toured Europe, appeared on three records, and was performing regularly with the likes of Don Ellis, Louie Bellson and Toshiko Akiyoshi, as well as leading his own quintet. At 18, Nash recorded Conception (Concord), his first album as a leader. By the time he was 21, he was a regular member of a variety of ensembles in New York: The Gerry Mulligan Big Band, the National Jazz Ensemble, and the Mel Lewis Jazz Orchestra. Nash has had a long association with the Jazz at Lincoln Center Orchestra with Wynton Marsalis. The JLCO commissioned Nash to compose "Portrait in Seven Shades," for which he received his first Grammy® nomination as Best Arranger. One of Nash's earliest recordings, Rhyme and Reason (Arabesque), was voted one of the best releases of 1999 by Jazz Times magazine. He reached outside the "traditional" when he formed his eclectic group, Odeon, which garnered much attention in the jazz world and was featured in The New York Times, Village Voice, Boston Globe, Los Angeles Times and New York Newsday, making several "best jazz album of the year" lists.
Ted's recent 2016 double Grammy-winning® album, Presidential Suite (Motéma), has garnered great national press. Writes Downbeat Magazine: "During an election cycle in which political oratory is often delivered via Twitter and sound bites, Ted Nash's Presidential Suite…is refreshing both in premise and execution. Jubilant… forceful …striking."' No stranger to the Twin Cities, Nash's appearances include a commission for and performance with Zenon Dance Company and the launch of the Jazz in the Target Atrium series at Orchestra Hall in 2014.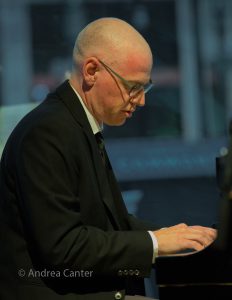 Jeremy Walker is a Minneapolis composer and jazz pianist. He operated a short-lived, popular jazz club in St Paul (Brilliant Corners) and directed Jazz Is Now, a series of jazz productions with several ensembles. His evening-length work, 7 Psalms, was most recently performed in 2016 on Minnesota Orchestra's main stage and featured the launch of American Public Media's Radio Choir conducted by Tesfa Wondemagegnehu. Other works include The Rage of Achilles for classical voice, string quartet and jazz ensemble, and Alma Gentil—five pieces commissioned by Consortium Carissimi for chamber choir with early baroque and jazz ensembles. He composed the score for the film Photographic Justice: The Corky Lee Story, currently in production, leads The Jeremy Walker Trio with longtime bandmates (Jeff Brueske and Tim Zhorne), and The Songtet with the trio plus vocalist Jason Harms. In 2014, Walker launched Jazz in the Target Atrium at Orchestra Hall where he currently serves as Artistic Director of the popular series.
Vieux Carre' is located in the Hamm Building, lower level, at 408 St Peter Street in downtown St. Paul. Tickets $18 table seating, $15 bar seating, reservations recommended. Tickets available through the Dakota, 612-332-5299 or visit http://vieux-carre.com