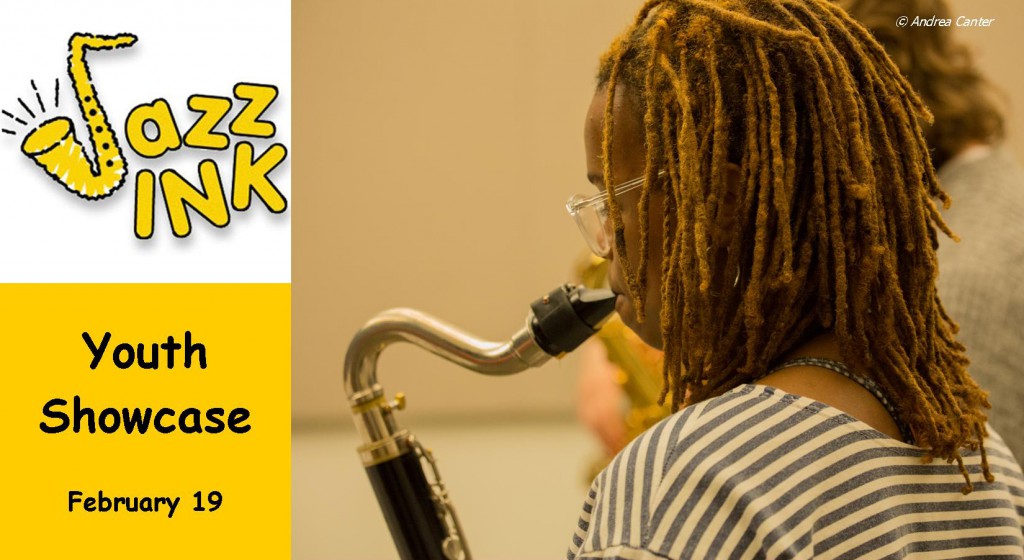 About once per month, JazzINK presents a Youth Showcase as part of Friday Night Jazz at Reverie (aka The Nicollet), featuring mostly high school ensembles, at 7 pm. Following the young talents, a band of veterans typically follows at 9 pm. This Friday, February 19, two combos from Southwest High School kick off the evening, followed by a new ensemble from Paul Harper dubbed the Bardo Quartet.
Southwest Jazz Combos (7 pm)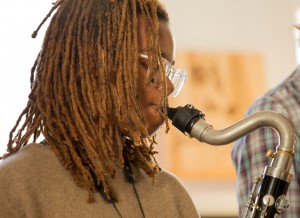 Directed by Corey Needleman, these two ensembles present "all-stars" of the Southwest High School jazz program. "Gsus" includes Riley Swain (tenor sax), Keegan Robinson (trumpet), Simon Rothman (piano), Max Voda (bass), and Zac Wright (drums); "Yonci & the Footprints" includes Yonci Jameson (bass clarinet), Liam Wulfman (alto sax), Lenna Johnson (piano), Cleo Krejci (bass), Jorgen Linne (bass), and Luc Langille (drums).
The Bardo Quartet (9 pm)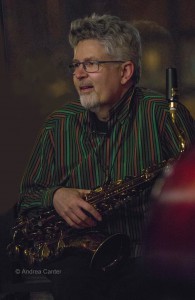 Why "Bardo Quartet?" Leader Paul Harper notes that he "learned the term 'bardo' from the book, The Years of Rice and Salt by Kim Robinson. In Tibetan Buddhism, it's 'a state of existence between death and rebirth, varying in length according to a person's conduct in life and manner of, or age at, death; an indeterminate, transitional state.' The idea of a supernatural, indeterminate state appeals to me and feels like a metaphor for jazz and improvisation. Also, I sometimes get a feeling of 'not in the normal world' while playing, which kind of aligns to the 'bardo'…I'm planning on the personnel for this band to be indeterminate and changing. Every performance will be a reflection of who and when." The personnel for this debut performance includes colleagues from the Illicit Sextet: Harper on saxophones, Chris Lomheim on piano, Tom Pieper on bass, and Nathan Norman on drums.
Saxophonist, flutist, and composer Paul Harper has been a busy Twin Cities performer, appearing on numerous recordings and performing for nearly two decades with the Illicit Sextet. These days Paul performs with Spirit Jazz, Roos & Harper, guitarist Joel Shapira, Charmin & Shapira & Friends, his Show and Tell and Chordless Quartets, and other ensembles through Sunset Park Music. His ensembles have recently appeared at the Black Dog and The Nicollet (now Reverie).
Chris Lomheim, piano, was a protégé of the late Bobby Peterson. Today he is one of the most in-demand pianists in the metro area, backing area vocalists and heading his own trio, as well as playing and recording with the Illicit Sextet, Dave Karr Quartet, Reid Kennedy Trio and more. Chris returned to the studio in 2014 after a long recording hiatus to record a trio project of all original compositions (Timelines), released in October 2014 to rave reviews. Chris was also recently "knighted" by Saint Paul Winter Carnival royalty to honor his 25 years performing at afternoon teas at the Saint Paul Hotel. He is often heard this winter in solo sets at Vieux Carré.
Tom Pieper, bass, is on the faculty of the MacPhail Center for Music. With wife Karen, he performs as SpiritJazz, and is also the middle school orchestra director for the Wayzata Schools. Tom is a founding member of the Illicit Sextet, an alum of Triplicate, and member of Paul Harper's Show and Tell ensemble.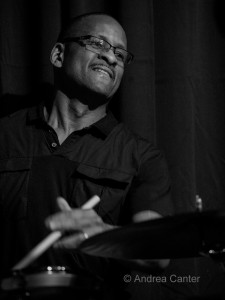 Nathan Norman, drums, has an extensive resumé. He's an original member of the Illicit Sextet and performs regularly with the Travis Anderson Trio, JoAnn Funk, Charmin & Shapira & Friends, and French 75. He's also played and/or recorded with Debbie Duncan, Connie Evingson, Bill Banfield, Nancy Bierma, Robert Huntley and more.
Friday Night Jazz at Reverie is curated by Steve Kenny, and presents top area jazz ensembles every Friday night. No cover but donations ($10 suggested) to help support the musicians and the series. Reverie (aka The Nicollet) is located at the corner of Franklin and Nicollet, 1931 Nicollet Avenue. Full series schedule online.