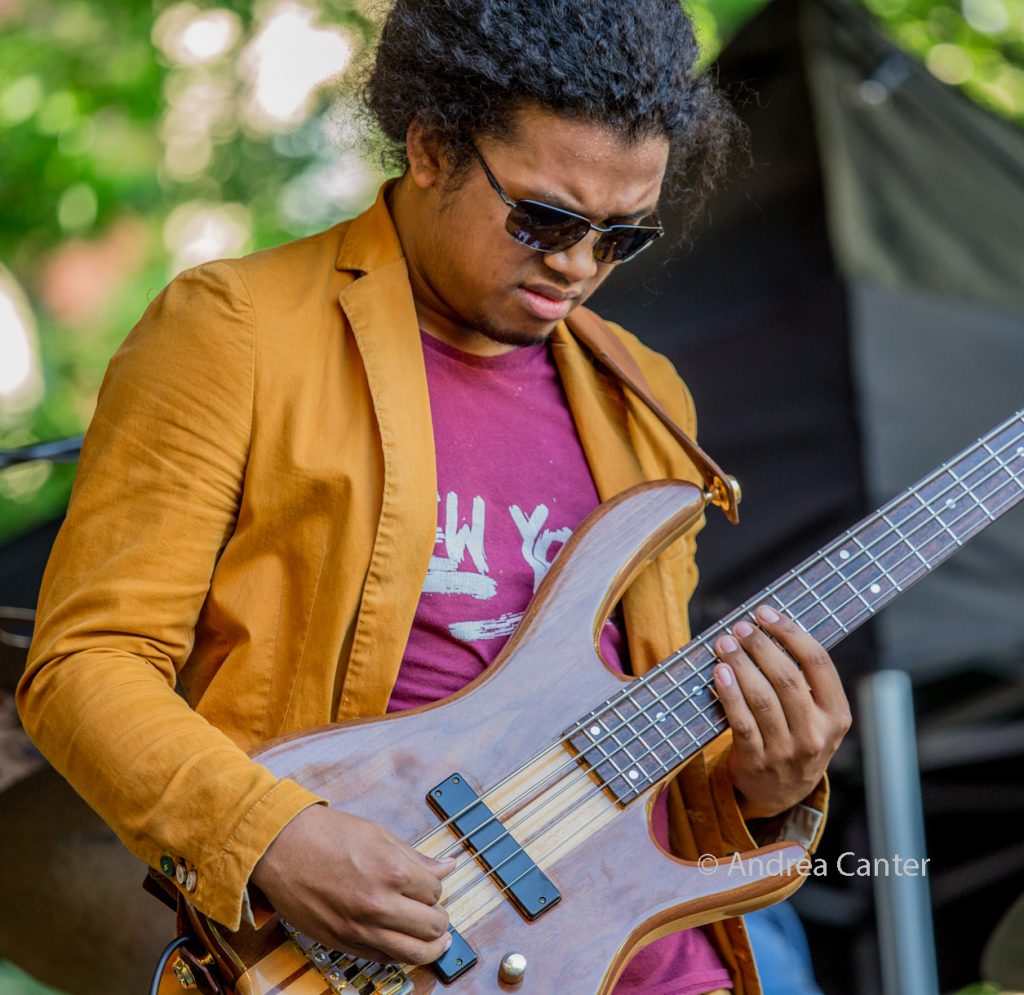 © Andrea Canter
Usually Thursday Night Jazz at Reverie features one band playing two sets of music. This week, however, curator Steve Kenny hosts a double bill, starting with the Jax Ravel Gang at 9 pm, followed by the Alden Ikeda Group at 10:30 pm.
Jax Ravel Gang (9 pm)
Born in Madegascar , Jax Ravel grew up in a musical family and was exposed to Western Music, including Frank Sinatra, Antonio Carlos Jobim, Carlos Santana and the Beatles, as well as the native sounds of Madegascar. His father started him out on piano and drums.  He discovered the electric bass at age 12, and it quickly became his main instrument. Melding bebop, Latin, rock and native Madegascar musics, Jax went on to tour Europe and Africa, moving to Paris and then to the U.S., where he has performed extensively in New York and Chicago as well as the Twin Cities. Recent local gigs have taken him to the Republic Airport and Reverie. He's also appeared with Rodney Ruckus at the Twin Cities Jazz Festival.  Joining Jax at the Black Dog will be pianist Javi Santiago and drummer Blake Hubel.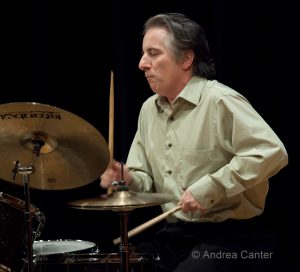 Alden Ikeda Group (10:30 pm)
Long associated with improvising musicians, drummer Alden Ikeda earned his degree in Music Performance at the U of M, and has played extensively around the Twin Cities. His list of associations is a who's who of regional jazz, including Douglas Ewart, Stephen Goldstein, Carei Thomas, Benny Weinbeck, Gene Adams, Michael Lewis, Herbie Lewis, Bobby Peterson, Jim Marentic, Jack McDuff, and George Cartwright, and more. At the trapset, Alden is a versatile performer across jazz, rock, Latin and country genres. Alden is also a busy instructor covering a broad range of styles and approaches to drumming.
Alden's "Group" includes experimental saxophonist Scott Newell (Milo Fine, Stefan Kac) and guitarist Steve Gnitka (Milo Fine).
Reverie Bar and Cafe is located at 1931 Nicollet Av South in Minneapolis. No cover but donations ($10) encouraged to support the series and musicians. Schedule for Thursday Night Jazz at www.thursdaynightjazzatreverie.info