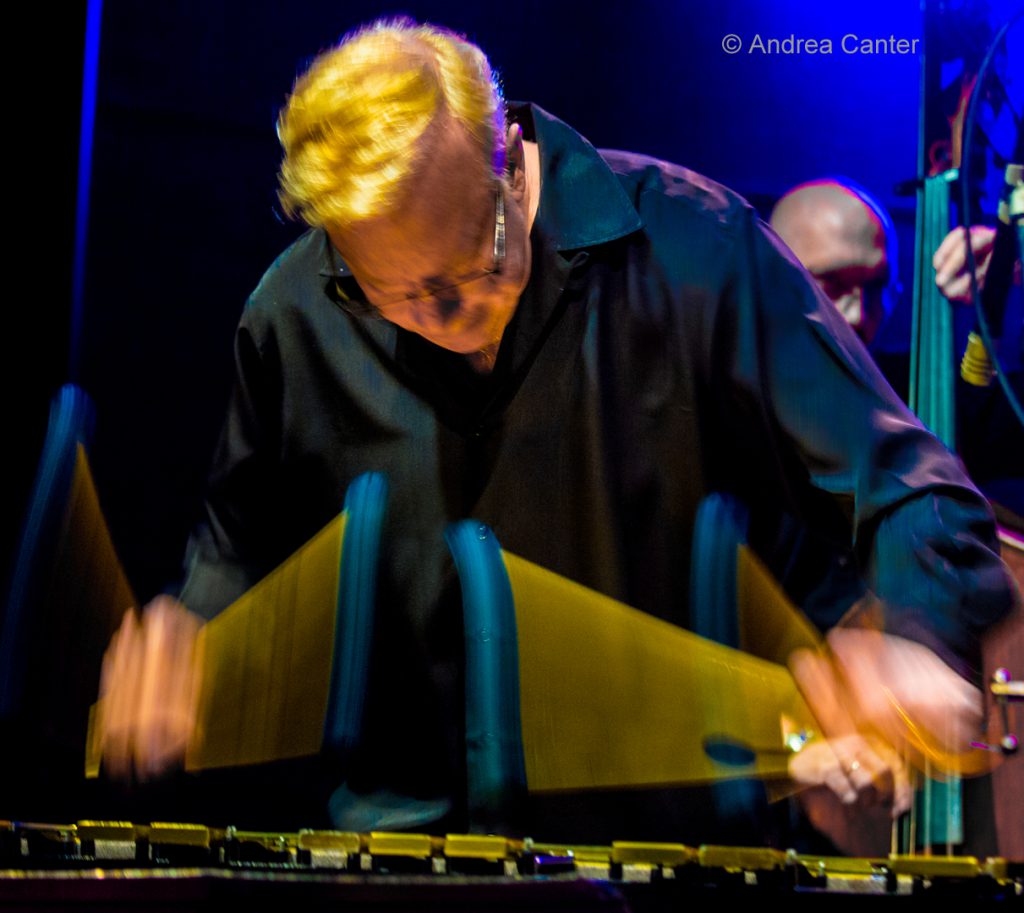 © Andrea Canter
Multi-Grammy winner and vibes master Gary Burton, a pioneer in the use of the four-mallet technique, recently announced he will retire from performing at the end of March, and is making his "final rounds" to some of his favorite cities with a favorite collaborator, pianist Makoto Ozone. Burton, now 74, is a long-time favorite with Twin Cities audiences, headlining the 2011 Twin Cities Jazz Festival and appearing several times at the Dakota over the past decade, with his New Generations Quartet, New Quartet, duo with Chick Corea, and in early 2016 with the Mack Avenue Superband.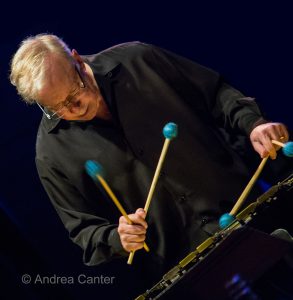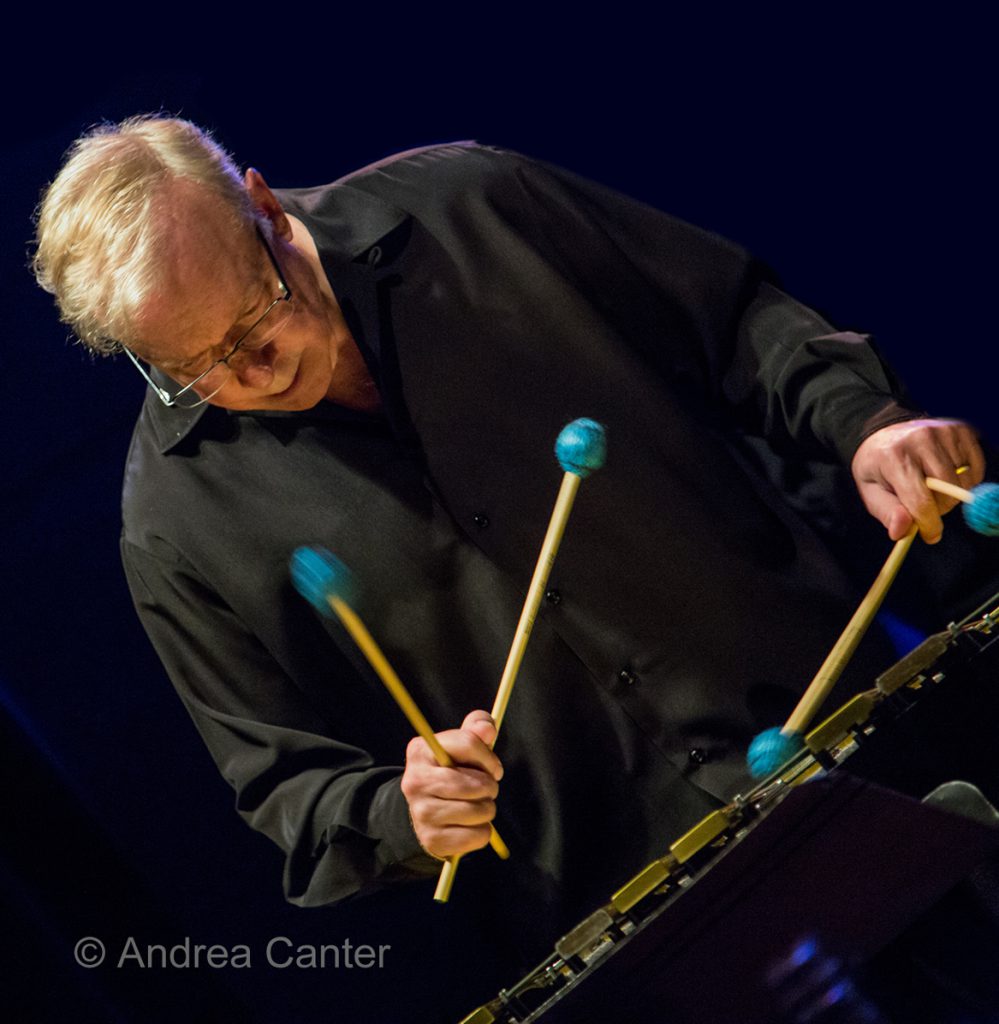 Gary Burton's six-decade career has been nothing short of brilliant. The winner of seven Grammy Awards (and 15 nominations) grew up in small-town Indiana, where he started piano, vibraphone and marimba lessons at age 6,  winning the National Marimba Competition two years later. After the family moved, Burton continued to teach himself the vibraphone, and made his recording debut at only 17 with Hank Garland and Chet Atkins in Nashville. He enrolled at the Berklee College of Music but left after a year to tour with George Shearing and then Stan Getz. With Getz, Burton's reputation blossomed, and in 1965 he was named Talent Deserving Wider Recognition by Downbeat. Drawing audiences from jazz and rock, Burton was named Downbeat Jazz Artist of the Year for 1968–at 25, the youngest musician (at that time) to earn the award. Shifting focus to more intimate settings, Burton's solo recording Alone at Last was awarded a Grammy in 1971.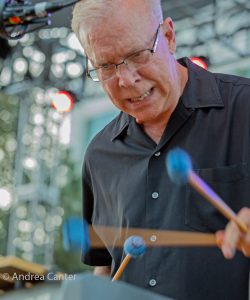 Over the next four decades, Burton worked in solo, duo and quartet formats, leading bands with Pat Metheny, Steve Swallow, Larry Coryell and Roy Haynes; he toured and recorded in a famed duo with Chick Corea, a partnership that led to two more Grammy awards. Always experimenting with new ideas, Burton also explored tango and jazz interpretations of classical composers through collaboration with pianist Makoto Ozone, with whom he released the Grammy-nominated duet, Virtuosi (2002). In addition to touring with his Next Generations project (featuring guitarist Julian Lage) and accordionist Richard Galliano, and launching his New Quartet with Lage, Scott Colley and Antonio Sanchez), Burton has been involved in several orchestral projects, a quartet tour with Pat Metheny, and a "reunion" tour and Grammy-nominated recording (Hot House, 2012) with Chick Corea. A Mack Avenue recording artists in recent years, he has appeared on tour and at the Detroit Jazz Festival with the Mack Avenue Superband.
In addition to his performance and recording projects, Gary Burton has a long resume as an educator. First teaching percussion and improvisation classes at the Berklee College of Music in the early 70s, he was appointed Dean of Curriculum in 1985, awarded an honorary doctorate of music from the college in 1989, and named Executive Vice President in 1996, the position he held until his first "retirement" in 2004. He has continued to present clinics and master classes world-wide.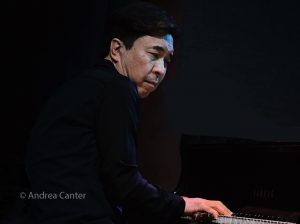 Makoto Ozone is one of Japan's most celebrated jazz artists. He started on organ at four, turning to piano at age 12 after listening to albums by Oscar Peterson. He began studies in composition and arranging at the Berklee College of Music in Boston, where he was noticed by Gary Burton, later joining Burton's band and recording his debut with Burton and Eddie Gomez. Ozone later worked with the late European pianist Michel Petrucciani and spent extensive time studying classical music. Ozone has performed with jazz artists Gary Burton, Chick Corea, Paquito D'Rivera and Branford Marsalis, and has appeared with major classical orchestras throughout the world. In 2015, he organized a quartet with Gary Meek, Tom Kennedy and Dave Weckl, touring throughout the U.S., Europe and Japan. In 2016, Ozone and Chick Corea embarked on their first nationwide duo tour in Japan.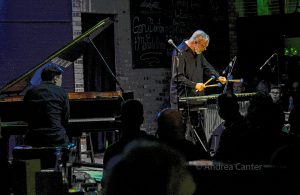 Gary and Makoto. Burton and Ozone have enjoyed two decades of collaboration. On their 2002 album Virtuosi, the pair explored the improvisational possibilities of classical themes including works by Brahms, Scarlatti, Ravel, Barber, and Gershwin. In a rare move, the Recording Academy nominated Virtuosi in the Grammy's Classical music category, a unique honor for Gary and Makoto.
Autobiography. Gary Burton published his acclaimed Learning to Listen: The Jazz Journey of Gary Burton, in 2013. From his recollections of his rural Indiana childhood to his first gigs, recording at 17, touring with Stan Getz and stepping out on his own to become one of the most revered bandleaders in modern jazz, Gary Burton informs and entertains as he takes readers through his seventy years in this autobiography. In a straight-forward manner that clearly reflects his interpersonal style, Burton offers far more than the usual biographical commentary, bringing us into his life journey with often humorous and "tell all" anecdotes and informative asides about key figures in his history, including Lionel Hampton, Duke Ellington, Stan Getz and Pat Metheny. The book also provides a context for Burton to reflect on his coming out as a gay man after two failed marriages and years of reluctant self-scrutiny. Through Learning to Listen, we learn to listen better to the music of Gary Burton, and perhaps to the music of many others with whom he has collaborated over his 50+-year career. Burton-philes will also appreciate the extensive discography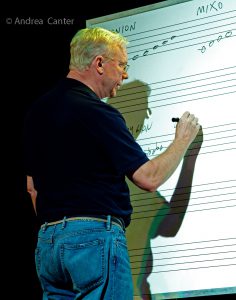 Burton's Finale. Gary Burton recently announced that his current 8-city tour will be his last performances. At 74, and with major heart surgeries behind him, he notes that he having some "senior moments" and wants to leave music at the top of his game. He told the Miami Herald that he has been thinking about retiring since publishing his autobiography (Learning to Listen: The Jazz Journey of Gary Burton) in 2013 and releasing what will be his final album, his New Quartet's Guided Tour.
"I have been preparing for this for the past two years, gradually reducing my commitments and making the final decision for when to step back from my six decades of performing," said Burton. "It increasingly makes me uncomfortable when I go out on stage and I don't feel as confident that I'm going to have a great night. I'm starting to have moments — what we call 'senior moments.' I have them sometimes when I'm playing. I suddenly forget where I am in the song. So for a few seconds I'm fumbling and having to guess where the heck am I, how do I get back into it, and so on…I don't think I'm sliding into Alzheimer's or dementia or anything. I compare it to other kinds of careers. … What if you're a heart surgeon in the middle of an operation and suddenly you're scrambled a little bit and have to regroup mentally to go on? Those are obvious examples where lives are risk. Nobody's life is at risk if my solo bombs, but it's a similar thing."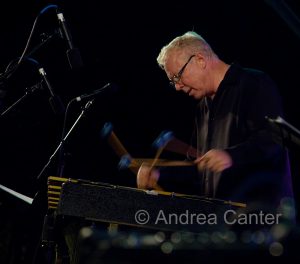 The idea for this final tour grew out of a request to play "one more time" for South Florida JAZZ, an organization Burton has served as artistic advisor for 13 years.  After scheduling a concert with Makoto Ozone at Nova Southeastern University in Fort Lauderdale, Burton's agent, Ted Kurland, suggested a series of final gigs in Burton's favorite cities. "I said that sounds like a nice way to wrap things up. I ended up with a handful: Washington, New York, Boston, Chicago, Minneapolis, Indianapolis. Plus Fort Lauderdale," noted Burton.
If you are within driving distance of Minneapolis and appreciate the musicality and dedication of the geniuses of modern jazz, consider this a must-see event. Be part of an historic celebration of one of the genre's most successful collaborations, one of its most significant pioneers, and surely one of its most admired artists.
Gary Burton and Makotoa Ozone perform two sets on March 15 at the Dakota Jazz Club in downtown Minneapolis (1010 Nicollet Mall),7 and 9 pm. Tickets and information at www.dakotacooks.com or 612-332-5299.