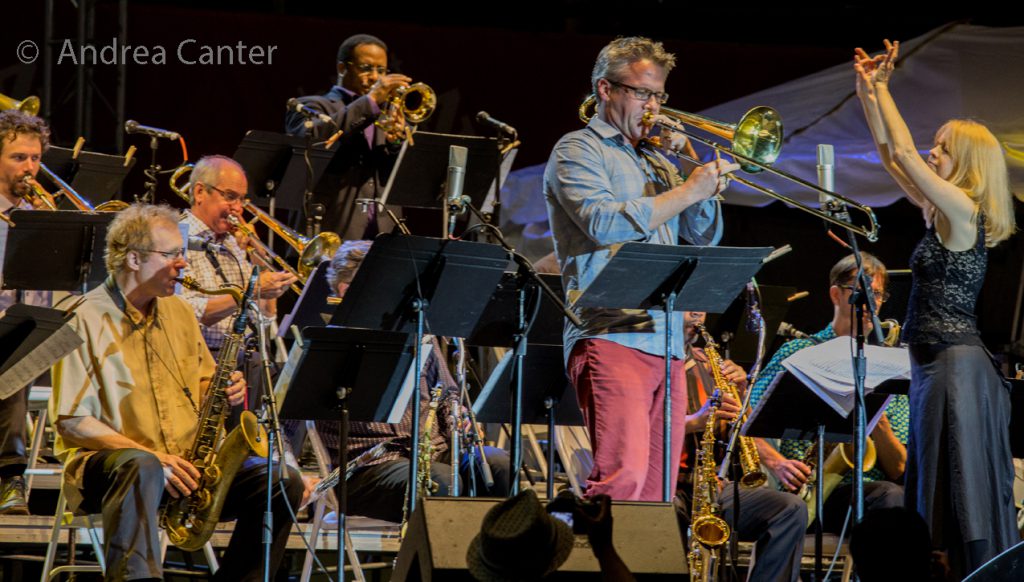 © Andrea Canter
Warmer weather, hotter music, maybe spring is not that far off after all!. And we'll have some smoldering jazz in the metro this week, a slow burn til it all explodes at O'Shaughnessy Thursday night when Maria Schneider and Orchestra make a long-overdue return to the Twin Cities to perform her Grammy-winning  "Thompson Fields." Not that we will be jazz-starved til then!
Big Gigs This Week
Friday, February 10. It might be difficult to stay in your seat at Orchestra Hall as vocalists Hilary Kole and Tony Desare join the Minnesota Orchestra to present "The Great American Songbook." Sarah Hicks conducts an exceptionally large big band through favorites by Irving Berlin, Cole Porter, Frank Sinatra, even Prince, with two exceptional singers — Tony DeSare has been compared to Harry Connick, Jr and Jamie Cullum; Hilary Kole was the youngest singer to perform in the legendary Rainbow Room.
At Jazz Central, the Underground Jazz Collective takes the "Masters" slot, led by saxophonists Joe Mayo and Dave Brattain. They're followed in the "Emerging Artists" late night spot by the young guns of the Mitch Rand Quartet. READ MORE!