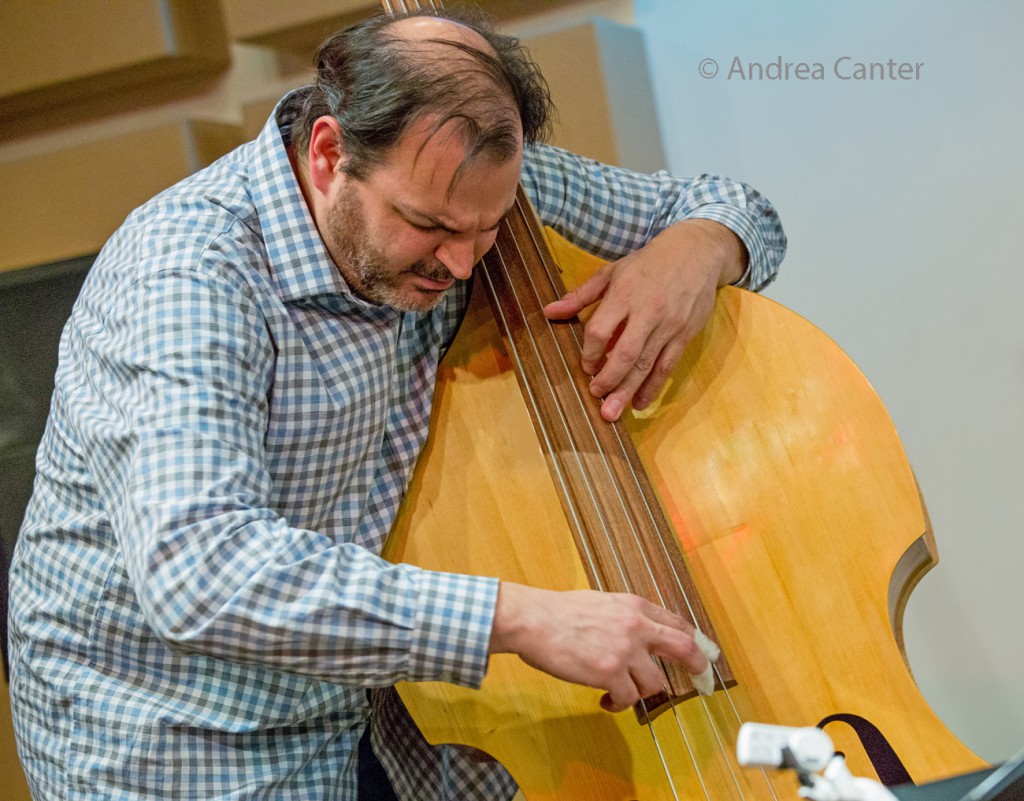 Jazz Central Studios in Minneapolis has been an incubation chamber for modern jazz artists since its founding in 2010. Wednesday nights in particular have been reserved for talented improvisers and composers under the guidance of a revolving cast of artist/curators, including bassist Chris Bates. His monthly "Magica Improvisada" series continues on January 11 (8:30 pm) with a newly assembled quartet with guitarist Thomas Nordlund, brother and drummer JT Bates, and New York transplant trombonist JC Sanford.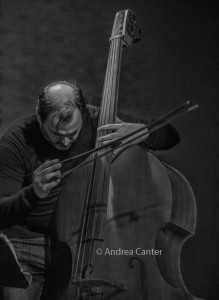 Chris Bates is well known locally for his affiliations with the Atlantis Quartet, Red Planet, Volcano Insurance, Framework, How Birds Work, Tall Tales, Leisure Valley, Pushing Chain, Bill Simenson Orchestra, Adam Meckler Orchestra, and many other cutting edge ensembles in addition to his own bands, the Good Vibes Trio and Red Five, both of which released debut albums in the past few years. He recently revived another vibes trio, Low Blows, launched a trio with Joe Strachan and Matt Buckner (now Miguel Hurtado), and curates a monthly improvisation series at Jazz Central, one Wednesday night per month. Chris studied at the University of Wisconsin–Eau Claire and later with Anthony Cox, was an original member of the Motion Poets, and a 1999 McKnight Composer Fellow. He was one of four jazz artists to be awarded a composition commission from Zeitgeist, which was premiered at the 2014 Twin Cities Jazz Festival. He shares a recent McKnight Award with his cohorts in the Atlantis Quartet.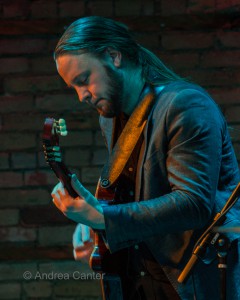 Guitarist and composer Thomas Nordlund holds a B.A. in Guitar Performance from the University of Minnesota-Morris and studied with Roger Brotherhood, Jaime Guiscafre, and Tim Sparks. In addition to performing as a solo artist, he is an active sideman with Chris Bates (Red 5), Sarah Morris, the Jana Nyberg Group, Moon and Pollution, Gesualdo, Andrew Foreman, and the Byron Johnson-Blanchard Quartet, and has performed at venues throughout the Midwest including the Dakota, Artist's Quarter, Aster Cafe, 331 Club, Red Stag, Barbette, and Honey. He composes and arranges for solo guitar and small ensembles, drawing on jazz, classical, folk, ambient, and acoustic fingerstyle traditions.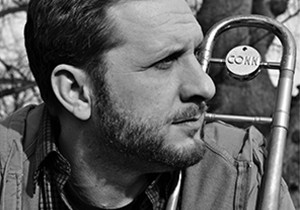 Trombonist JC Sanford has spent much of his career conducting the bands of Alice Coltrane, John Hollenbeck, Joel Harrison, Alan Ferber and more. When not conducting, he's been busy composing and arranging for his own ensembles, and curating Size Matters (large ensembles series in the Tea Lounge in Brooklyn). He's led his quartet, JC4 and the improvisational trio Triocracy.  After earning his BA at the University of Northrn Iowa, JC went on to the New England Conservatory where he earned at DMA in Jazz Studies. He relocated to New York in 2000 where he became involved with the BMI Jazz Composers Workshop, where he was trombonist with the BMI/New York Jazz Orchestra until 2016. His 2017 JC4 release Can You Believe It was just celebrated in New York at Shapeshifter Lab, and will hold its Minnesota release at the Icehouse on January 23 with Sanford, Zacc Harris, Chris Bates and JT Bates.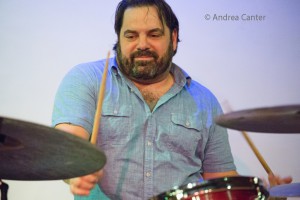 J.T. Bates is one of the busiest drummers in the Twin Cities, on and off the bandstand. He was a member of Motion Poets and has worked with a variety of Latin, electronic, and experimental ensembles, including Bryan Nichols' Quintet and Trio, Chris Bates' Red Five, Fat Kid Wednesdays, the Zacc Harris Group, and The Pines. About a year ago, JT launched a new project, a B-3 organ trio dubbed Grain. In addition to curating his Jazz Implosion series on Monday nights at the Icehouse, JT often appears on the Icehouse stage with such musicians as brother Chris, Dave King, Brandon Wozniak and more. Noted Richard Brody in The New Yorker, "In free rhythm, his shimmering cymbals recall Sunny Murray's work with Ayler; the tom-tom groove is like the one Ed Blackwell got with Coleman; and, when he plays on an ethereally introverted modernistic piece, he sounds like a one-man Art Ensemble of Chicago, ready to use anything for the right sound—chopsticks, chains, his hands, and even the nub of a drumstick, which he rubs on cymbals to make them whisper as if butterflies were beating their wings upon them."
Put on your improvising ears and come down (to the basement!) to Jazz Central Studios for some new music magic.
Jazz Central Studios is located at 407 Central Av SE in Minneapolis. A nonprofit venue for performance and education, Jazz Central requests a $10 donation to support the artists and venue. Full schedule at http://jazzcentralstudios.org  Hear more of Chris Bates performing the music of Horace Silver with Doug Haining at Jazz Central on January 13, and with the Solomon Parham Quintet at the Black Dog on Saturday, January 14.