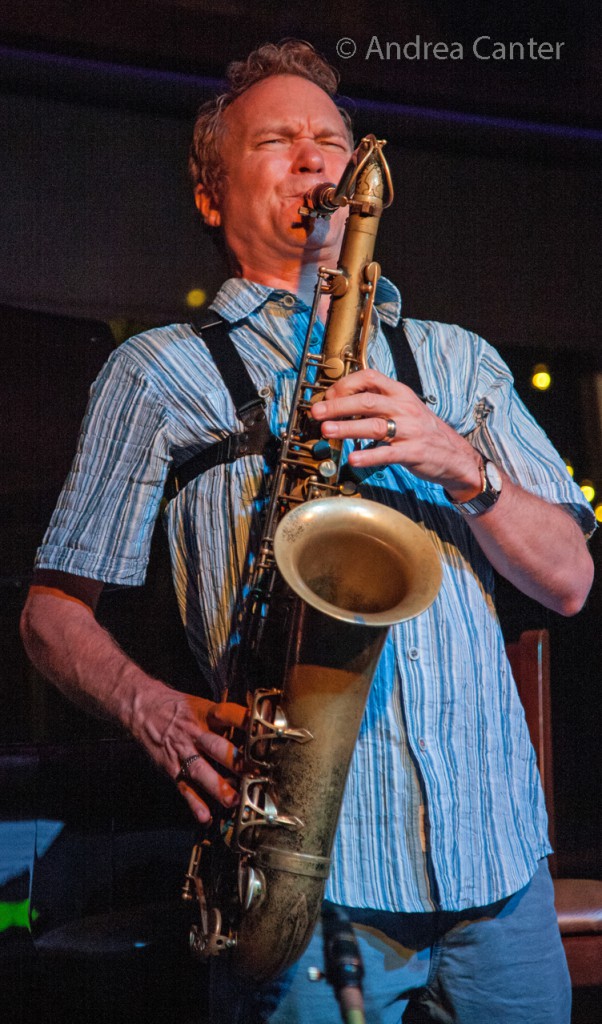 One of the Twin Cities favorite jazz sons, saxophonist Pat Mallinger made an almost annual holiday visit to the Artists Quarter for many years through 2013 when the club closed. In the three years since his last AQ gig, Mallinger has kept busy in the Chicago area, but "home" is still the Twin Cities. Pat has returned to the Twin Cities a few times, appearing at Vieux Carre' with his quartet and most recently, in the Dunsmore Room at Crooners Lounge in duo with pianist Bill Carrothers. Back again for the holidays, it's a new club "homecoming" at Vieux Carré on December 30 (9 pm), in the space previously filled by the Artists Quarter. And he'll be joined by long-time pals from the Twin Cities, Chris Lomheim (piano), Graydon Peterson (bass) and Phil Hey (drums).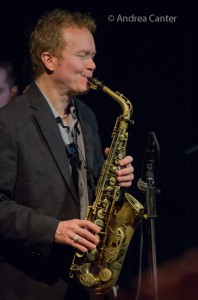 As a youngster in St. Paul, Pat Mallinger was inspired by the Grass Junior High Jazz Band and recordings of Paul Desmond, and decided jazz rather than dentistry was his destiny. He played in the Sibley High School band, studied with his uncle Tommy Bauer and Brian Grivna, and often heard the great Eddie Berger perform around town.  In addition to Desmond, Pat cites such early jazz influences as Charlie Parker, Sonny Rollins, John Coltrane, Dexter Gordon, and Miles Davis. After high school, Mallinger earned a degree in jazz studies from North Texas State and, in 1986, moved to Boston where he played with the Artie Shaw Orchestra. Relocating to his current home in Chicago in 1990, Mallinger has played with Joe Williams, Nancy Wilson, Stevie Wonder, Herbie Hancock, Harry Connick, and the Chicago Symphony Orchestra; he's toured with Charles Earland, Woody Herman, and Cab Calloway, and appears in concerts and festivals around the world. In Chicago, he regularly performs with the Chicago Jazz Ensemble, Kurt Elling, Howard Levy, and the 911 Mambo Orchestra; he leads his quartet (Bill Carrothers, Dennis Carroll, George Fludes), plays in a sax/piano duo with Dan Trudell, and he co-leads the ensemble Sabertooth, which performs weekly at the Green Mill. Pat is also a committed jazz educator whose efforts include inspiring inner city students to pursue jazz as a member of the Ravinia Jazz Mentors and the Chicago Public Schools' Louis Armstrong Legacy Project.
Pat's latest quartet release is Elevate (PJM Jazz, 2014), which was praised by Downbeat as "organically flowing, passionately played, highly recommended."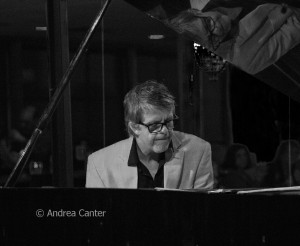 Chris Lomheim's first keyboard was the family organ, and as a child he studied both organ and piano in Minneapolis. He focused on R&B in the 1980s, playing with such bands as Big John Dickerson and Down Right Tight. Gaining a reputation as a composer as well as performer, he was featured at the West Bank School of Music Composer's Forum in 1991. A member of the acclaimed Illicit Sextet in the 1990s (and recently reunited), Lomheim has played and/or recorded with a long list of Twin Cities' musicians, including Dave Karr, Gordy Johnson, Kelly Rossum, Reid Kennedy and vocalists Debbie Duncan, Patty Peterson, Lucia Newell, and Vicky Mountain. Still performing for Lobby Tea at the Saint Paul Hotel as he has since 1991, Chris and his current trio released Timelines in 2014 featuring all original compositions, and have appeared at the Black Dog, Studio Z, Vieux Carré, Reverie, and other venues. Chris recently has also led quartets and quintets.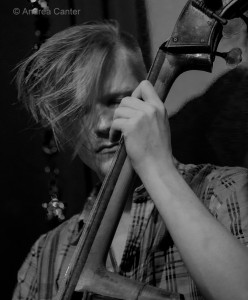 Graydon Peterson played electric bass in his high school pep band and dabbled in rock music in his spare time before landing in the All-State Jazz Band. At the University of Wisconsin-Eau Claire, Graydon was a member of UWEC's Downbeat Award-winning Jazz Ensemble I, and performed with such guest jazz artists as Lewis Nash, Ingrid Jensen, Jason Marsalis, Chris Botti, and Christian McBride.  Based in the Twin Cities over the past decade, Peterson is a first-call bassist who leads his own quartet and performs in the bands Firebell, Ghost Tour, Charanga Tropical, and the Adam Meckler Quintet; was a founding member of Snowblind; is often on the bandstand supporting area vocalists; and frequently appears in ensembles with Mary Louise Knutson, Reid Kennedy and more. Recently he has had several opportunities to perform in Cuba with Francisco Mela and Doug Little's Charanga Tropical.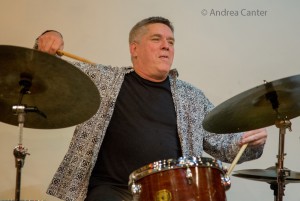 A former student of Ed Blackwell and Marv Dahlgren, native Philadelphian Phil Hey is one of the most esteemed drummers in town. In addition to twenty years of touring with the late Dewey Redman, he has performed many gigs at the Artists Quarter, Dakota and other venues backing touring artists, local vocalists, and small ensembles.  For several years, Phil (along with bassist Gordy Johnson) toured with British vocalist Stacey Kent, including gigs at Birdland in New York. He also manages percussion duties for the Pete Whitman X-Tet, Dean Sorenson Sextet, Dave Karr Quartet, and Benny Weinbeck Trio as well as Chris Bates' Good Vibes Trio and his own quartet, and teaches at the University of Minnesota, St. Olaf College, and MacPhail Center for Music. His most recent recordings include a volcanic duo with trumpeter Kelly Rossum, Conflict, and sideman duties for Mary Louise Knutson on In the Bubble. He also contributed to Von Freeman's Live at the Dakota, rating four stars from Down Beat. City Pages named Phil's Subduction as its Jazz Recording of the Year for 2006.
Vieux Carré is located at 408 St Peter Street in the lower level of the Hamm Building in the space formerly occupied by the Artists Quarter.  Pat Mallinger and his quartet play 9 pm- midnight, cover $12 (cash only). Earlier in the evening (6-8 pm), hear local pianist/composer Jeremy Walker, no cover. Full club schedule at http://vieux-carre.com