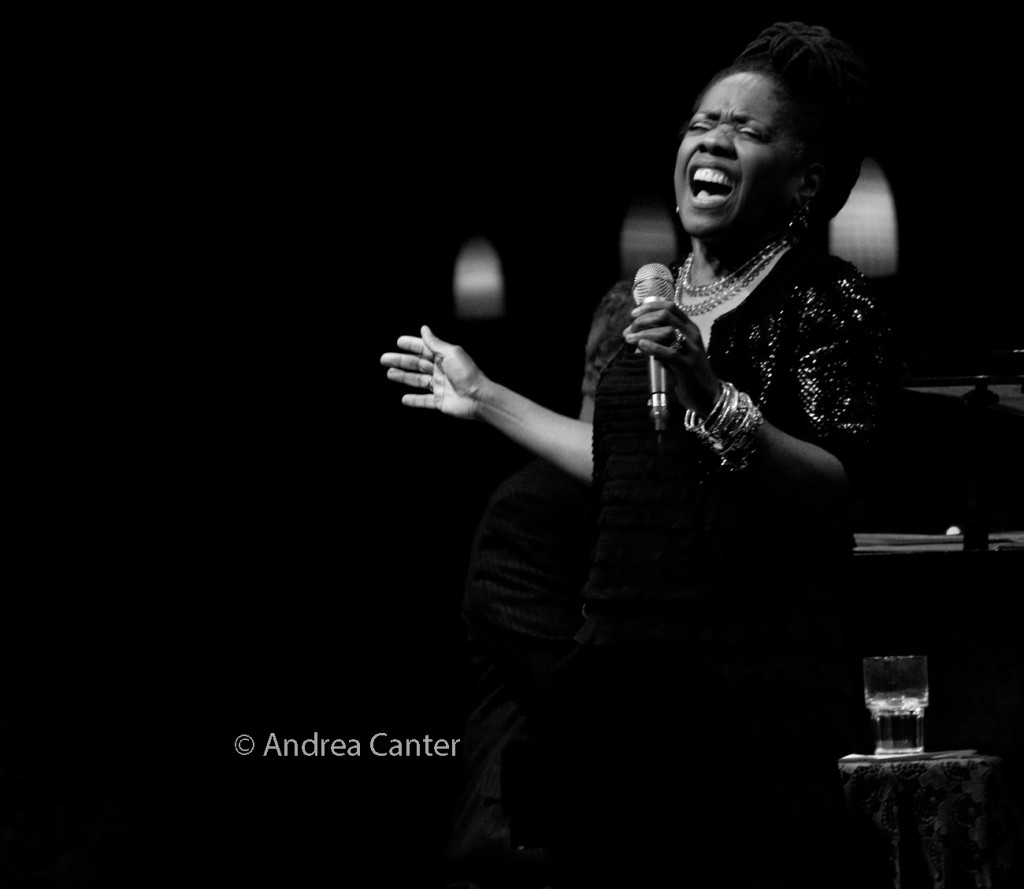 "…aristocratic, imperious, and in complete control as she brings music to life with thrilling surprise." –Raul Da Gama (Jazz da Gama)
Daughter of jazz royalty and now a star in her own right, vocalist Catherine Russell returns to the Dakota on November 14 with a new recording, Harlem on My Mind.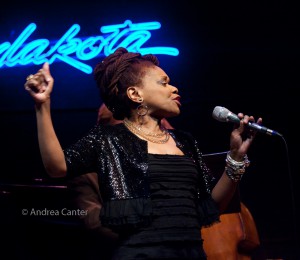 Catherine Russell was born in New York City, surrounded by musicians. Her father Luis Russell was arranger and music director for Louis Armstrong in the mid-40s, as well as a renowned bandleader, pianist and composer. Her mother, the late Carline Ray, was a jazz bassist and vocalist, a graduate of the Juilliard and Manhattan Schools of Music, who performed with the International Sweethearts of Rhythm, Mary Lou Williams and Wynton Marsalis. A graduate of the American Academy of Dramatic Arts, Catherine was  influenced early by old-time blues and jazz singers like Bessie Smith, Ruth Brown and Etta James, as well as the music of her youth (the Beatles, Bob Dylan, Abbey Lincoln), gospel and opera. She spent the first two decades of her career working as a backup singer (with Paul Simon, David Bowie, Steely Dan, Cyndi Lauper, Madonna) and voice-over artist for television and radio commercials for much of her career, finally debuting as a leader on her 2006 CD,  Cat.
"She is a fresh and original voice. The most exciting debut album I've heard in a long time," wrote New York Sun critic and Sinatra biographer, Will Friedwald, who picked Cat among his top 10 CDs of the year. NPR placed the recording in its top five jazz CDs of the year. "It's a delight to hear the real thing in Catherine Russell" wrote Nat Hentoff in The Wall Street Journal. She followed Cat with Sentimental Streak in 2008, Strictly Romancin' in 2012, Bring It Back in 2014, and now Harlem on My Mind (2016). Of the new CD, Russell says, "It's about not forgetting your roots… The album is comprised of songs from artists who played at The Apollo in Harlem, where all African American artists of note appeared… My mother was born and raised in Harlem and my father led one of the leading orchestras in Harlem, which was part of the inspiration for this album."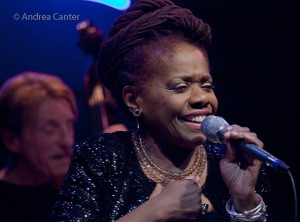 Russell has appeared on the stages of the Chicago Blues Festival, Montreal Jazz Festival, Bern International Jazz Festival, JVC-New York Jazz Festival, Detroit International Jazz Festival, Tanglewood Jazz Festival, Lotus Festival, and more. Among awards, Catherine received the German Record Critics Award for Sentimental Streak; Strictly Romancin' earned the Prix du Vocal Jazz (L'Academie du Jazz), the Grand Prixe from Le Hot Club de France, and Bistro Award for Outstanding Achievement (Recording). In 2012 she received the NYC Nightlife Award for Outstanding Jazz Performer, and in 2016 won the Fans Decision Jazz Award from Hot House Magazine and the Metropolitan Room's Female Vocalist award. Russell's cover of the 1920s song "Crazy Blues" was included on a soundtrack recording that won the 2012 Grammy for Best Compilation Soundtrack for Visual Media.
In addition to her current tour in support of Harlem on My Mind, Catherine will join the Jazz at Lincoln Center Orchestra on its big band holiday tour in December.
Catherine Russell performs at 7 pm on November 14 at The Dakota; reservations at www.dakotacooks.com or 612-332-5299. The Dakota is located at 1010 Nicollet Mall in downtown Minneapolis