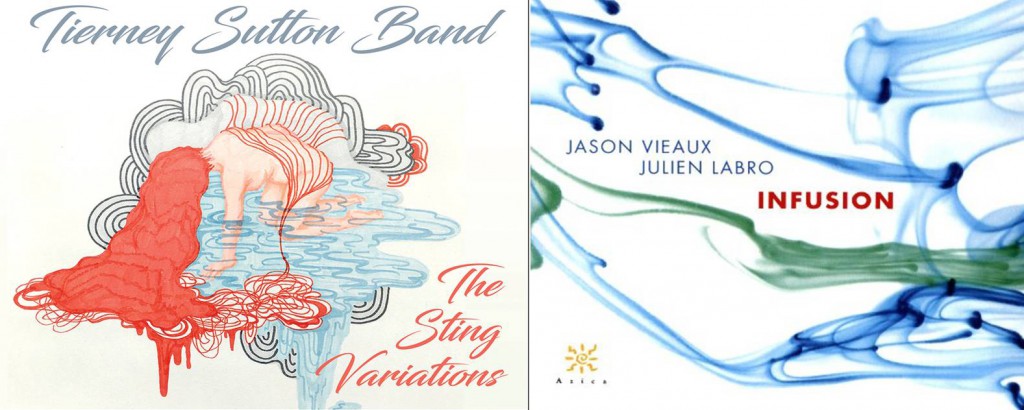 It's been a crazy autumn for so many of us for such a variety of reasons. In the spirit of the only agenda that matters in this space, I'll stick to music and chalk the lapse of entries up to the weather, an on-air fundraiser and the best vacation of my adult life. There has been so much music in the intervening months that I've decided to focus on a couple of themes I've been observing.  This will be a two-part series.
Theme 1: "The Fabulous 80's"
A colleague of mine at KBEM was going through the day's music and he commented on the presence of an unusual amount of 80's pop.  My initial response:  "It usually takes jazz a couple of decades before they decide what 'new music' can enter the lexicon. By that time, it is far from new to everybody else."
While there are noteworthy exceptions to this now and from the onset of the genre, I have noticed a trend. As Boomers and Generation X ripen, it only makes sense the references of their youth would bleed in.  The Bad Plus is a gleaming example and we've visited that premise.  Here are two entries that take a different approach.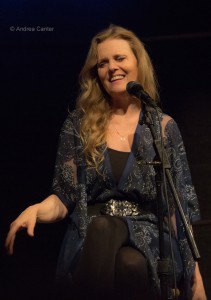 Tierney Sutton: The Sting Variations (2016, BFM Jazz)
Ms. Sutton is a gifted singer who has perfect pitch, plenty of training, and an unchallenged commitment to jazz.  Her latest recording does not limit itself to the solo material of Sting, whose body of work surpassed his output with his launch pad band "The Police" decades ago.  That's in sheer volume.  After leaving the Police, Sting freed himself a bit from the constraints of 80's pop and showed stripes of a true Renaissance man. He even worked with credible jazz players like Branford Marsalis. So this makes sense. True to its title, this is a retrospective of the subject.  "Synchronicity" is the only Police arrangement here I found all that innovative. Better choices are the ones from Sting's halcyon solo days like "Fields of Gold" and "Fortress Around Your Heart."
Jason Vieux and Julien Labro: Infusion (2016, Azica)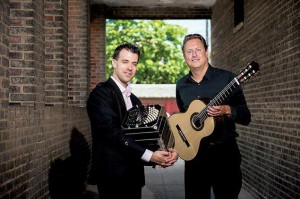 Unlike Tierney Sutton's CD, this is far from a romp through the early days of MTV. But it was the version of the Tears for Fears song, "Everybody Wants to Rule the World," that warranted its inclusion.  If you don't know the song, it's a pounding anthem of the era with an infectious melody that is given the full Argentine and neo-classical treatment. Totally logical, right?
Trust me;  if you place it in the context of the rest of the recording, it makes sense. Often a solo and very classically informed guitarist, Vieux does not make recordings in the way that Andres Segovia and Julian Bream did.  He signed on accordionist and bandoneon player Julien Labro to realize his vision. Fusion is a loaded term, according to Vieux, but it's an apt description.  With Labro and a rhythm section there's something for every mood. Most of it is laid out in suite form, like a lot of classical music. Compositions range from Pat Metheny, tango legend Astor Piazzolla, and the aforementioned British pop gem.  This is a great recording, though not radio friendly. It's better to listen all the way through.
Next time: The return of the group concept, (yet again) on the local level.