Early Baroque and modern jazz? At Landmark Center on November 11 (7:30 pm) and 13 (2 pm), Consortium Carissimi launches its tenth season with a collaboration with jazz composer/pianist Jeremy Walker. The program, Alma Gentil,  juxtaposes six madrigals by Belli, Biagio and Monteverdi with the world premiere of five original compositions from Walker, and Walker's jazz trio (with Jeff Brueske and Tim Zhorne) trading licks with the Baroque artists of the Consortium.
Consortium Carissimi
Conceived by Artistic Director Garrick Comeaux in 1996 while living in Rome, Consortium Carissimi is a Minnesota-based, nonprofit performing ensemble. The consortium committed to uncovering and bringing to 21st century audiences the long-forgotten Italian baroque music of the 16th and 17th centuries, through live concerts, master classes, recordings and publications. Named after a famous composer whose music was known for its simple approach to text, melody and accompaniment, Consortium Carissimi primarily performs music that has not been heard since its creation in the 16th or 17th century, drawing from its unique library of over 200 transcriptions, including the complete works of namesake Giacomo Carissimi. Currently, no other organization in the U.S. has such a library.
Jeremy Walker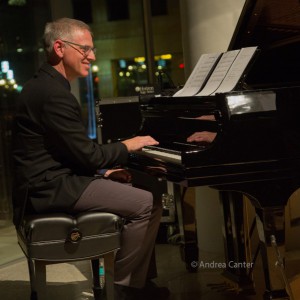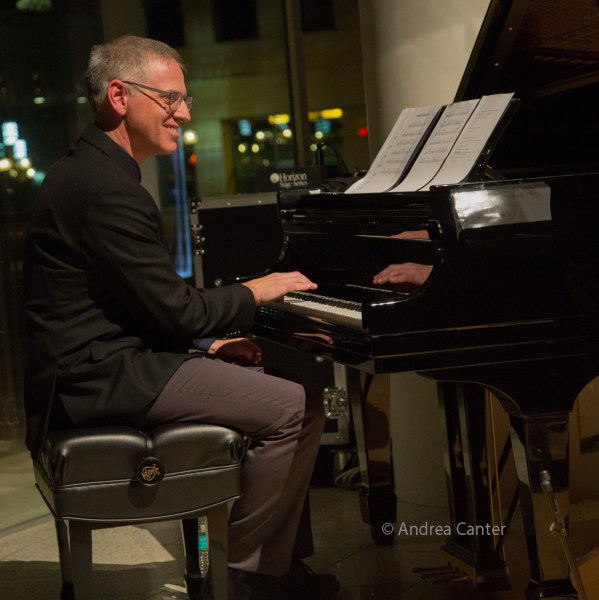 Minneapolis native Jeremy Walker (aka "Boot") started playing the saxophone at age ten, turning to jazz at age 14. After founding the short-lived Brilliant Corners club in 2003, he was named Best Local Impresario by City Pages; he also founded the nonprofit Jazz Is Now organization (and led its Nownet) and served as the first curator of the Dakota Late Night series. In 2005, when autoimmune disease (now diagnosed as Lyme Disease) interfered with the saxophone, Walker immersed himself in the piano, studying with David Berkman and Frank Kimbrough via a Jerome Foundation Grant, and turning more deeply to composing. Walker spread his wings, moving to New York in 2009 where he quickly became an active participant in the jazz scene and explored new collaborations. He returned to the Twin Cities in 2012 to be closer to his son, but has maintained his Big Apple connections.
With Duke Ellington as his key influence since his teens, Walker also notes that he admires Andrew Hill and Thelonious Monk. Improvising and composing are the yin and yang; "they need each other desperately," notes Walker. Walker has lead several ensembles in the Twin Cities and beyond, including Small City Trio, which released its debut recording, The Pumpkins Reunion, in 2010, as well as Boxcar, Bootet and Boot Camp. He was recruited to write a six-part blog for Walker Art Center and MnArtists.org, entitled "Jazz Is a Bastard," and has been a regular contributor to MnArtists.org. Jeremy's recent works include scoring Photographic Justice: The Corky Lee Story (release date 2013) and 7 Psalms, which has been performed at Bethel University and Orchestra Hall, as well as the music for Alma Gentil. In December 2014, Jeremy launched a new music series, Jazz in the Target Atrium at Orchestra Hall, which is now in its third season. He co-wrote Rage of Achilles with Anthony Cox, performed during last season's Jazz in the Target Atrium.
Alma Gentil
In addition to the music, this concert also highlights the poetry of G.B. Marino (1569-1625), held to be one of the greatest Italian poets of all time. Marino's work will be featured in the baroque madrigals and in the works by Jeremy Walker. These poetic texts for both early baroque and jazz range from the expressions of love and betrayal, to philosophical or religious sentiments of destiny and things unseen.
Garrick Comeaux, Consortium Artistic Director notes, "As Consortium Carissimi celebrates its 10th Anniversary, we want to welcome music listeners of all kinds—whether it's their first introduction to the ensemble and the music we love, or the first time they've seen us push the boundaries as we delve into the world of jazz. It will be an evening of bringing the forgotten to life—connecting the new with the old." Notes Jeremy Walker,  "Jazz is about freedom of self-expression, so although these works ostensibly span distant genres, separated by centuries, it is at its heart jazz music."
Adds Comeaux, "This project was conceived twenty years ago when I had the chance to discuss the similarities between an early baroque score and a jazz chart with the late Kenny Wheeler (jazz flugelhorn). We agreed that the common thread between these two styles of music was the simple bass line upon which colors of voices and instruments loosely carved out a harmonic structure. We agreed that the texts produced the melodic lines (not the other way around), thereby giving great freedom for improvisation by the musician, whether instrumentalist or singer."
Landmark Center is located at 75 W. Fifth Street in downtown St. Paul . Tickets ($25) for Alma Gentil are available at http://consortiumcarissimi.org