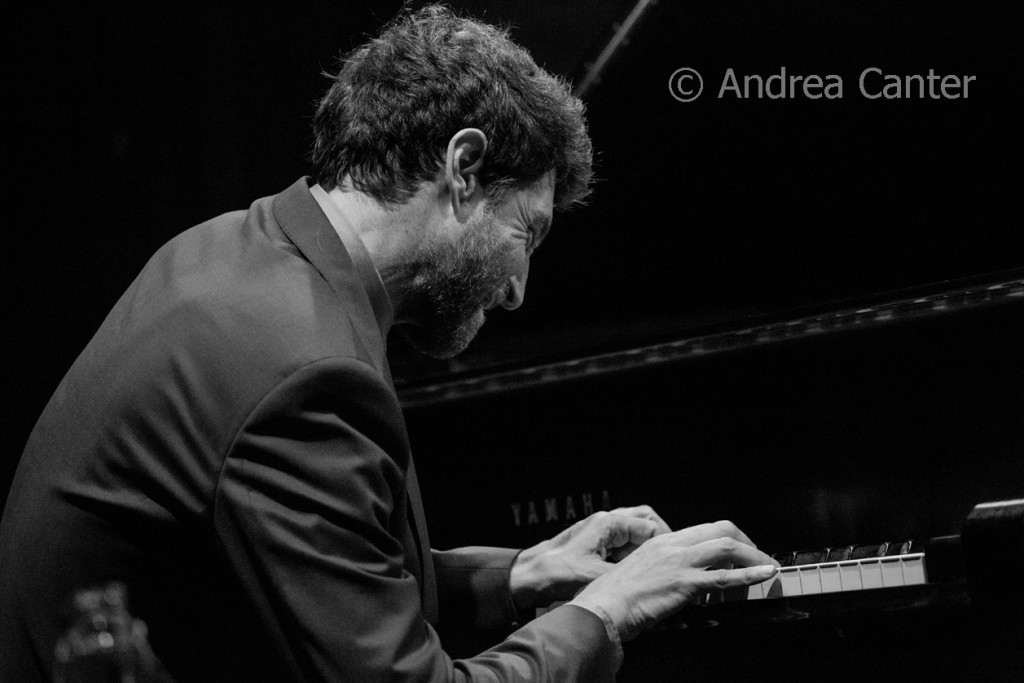 "He's an authentic bebop player, part of a vanishing species." — Richard Sheinen, San José Mercury News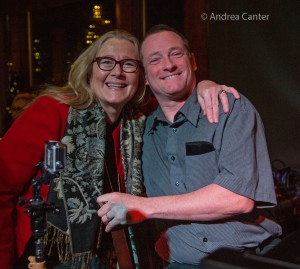 Since it opened last December at Crooners Lounge, The Dunsmore Room as been praised as one of the finest listening rooms in the region, a smallish venue (capacity about 85) boasting a 9-foot Bösendorfer piano and an enforced "quiet" policy. Local and national talents alike have been impressed by the nature of the room and its management, and increasingly the venue attracts national artists as well as the best of Twin Cities musicians. The Dave King Trio, Bill Carrothers, David Hazeltine and Eric Alexander, Bobby Lyle, Joey DeFrancesco, Rick Germanson, Geoffrey Keezer and more have found their way to Fridley, MN.
But the Bösendorfer was a loan from Minnesota-based pianist Steve C. Anderson, and inevitably the piano would go back to its owner. Crooners Lounge owner Mary Tjosvold (Mary T) decided it was time to invest in a piano worthy of the listening room she had created. Curator Andrew Walesch (himself a talented vocalist and pianist) and bassist/piano tuner Gordy Johnson headed out to New York on a shopping trip, enlisting David Hazeltine to help find the perfect piano for this perfect space. Ultimately arriving at the Steinway factory and showroom on Long Island, one nine-foot Steinway D concert grand rose to the top of the list. Following some refurbishing (the piano had been selected to tour for a couple years), and a trial run under the magic ear and fingers of renowned pianist Fred Hersch, the Steinway arrived in Fridley. On October 9, a Twin Cities favorite and internationally acclaimed pianist Benny Green will officially welcome the new piano to the Dunsmore Room, 5 pm. Green will play a solo program. His last visit to the Twin Cities was with his trio last October.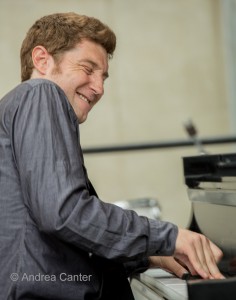 "Benny Green could be the monster pianist of the 21st century." Thus prophesized no less than the incomparable Joanne Brackeen in describing the Oscar Peterson protégé. A graduate of the bands of Art Blakey and Ray Brown, today Green is regarded as one of most exciting, hard-swinging, hard-bop pianists on the jazz scene. Benny was born in New York and grew up in Berkeley, CA.  He began classical piano studies at age 7 but soon followed his lineage (dad was a jazz saxophonist), turning to jazz. "I began trying to improvise on the piano, imitating the records I'd been hearing from my father's collection, which included a lot of Monk and Bird… it was a gradual process of teaching myself," he recalls.   Benny played with Eddie Henderson as a teenager before joining Betty Carter for four years; he then moved on to Art Blakey and the Jazz Messengers, followed by a stint with Freddie Hubbard. In 1993 Oscar Peterson chose Green as the first recipient of the City of Toronto's Glen Gould International Protégé Prize in Music. Shortly thereafter, Green replaced Gene Harris in Ray Brown's Trio, working with the veteran bassist until 1997.
From that point on, Benny resumed his freelance career, leading his own trios and performing solo piano. After two recordings for Criss Cross (Prelude in 1988 and In This Direction in 1989), Benny released a number of albums on Blue Note: Lineage (1990), Greens (1991), Testifiyin' (1992), That's Right! (1993), The Place To Be (1994), Kaleidoscope (1997) and These Are Soulful Days (1999). Moving to Telarc, Benny released Naturally (2000), the solo Green's Blues (2001), and two duos wit Russell Malone– Jazz at the Bistro (2003) and Bluebird (2004). After a "vacation" from recording, Benny released the trio session Source on JLP in 2011.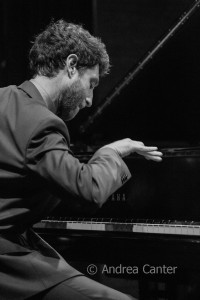 Most recently, Benny has released Magic Beans (2012) and Live in Santa Cruz (2015), on Sunnyside. Live in Santa Cruz, with bassist David Wong and drummer Kenny Washington, was truly a celebration for Benny, marking the 20th anniversary of his live recording with Ray Brown at Kuumbwa Jazz Center (where he has returned frequently) and his own 50th birthday. In recent years, in addition to solo and trio tours, has included appearances as part of the Ray Brown Tribute Band with Christian McBride and Greg Hutchinson, with Anat Cohen's quartet in tribute to Benny Goodman, and with Warren Wolf's Wolf Pack ensemble. Benny devotes significant time to teaching, and recently joined the faculty at the University of Michigan.
Citing his key influences as Art Tatum, Erroll Garner, Hank Jones, Ahmad Jamal, Phineas Newborn, Bud Powell and Oscar Peterson, Green summarizes his approach to jazz as "…to just swing and have fun, and share those feelings with the audience … and if I'm able to convey that, then I feel like I'm doing something positive."
It will be more than something positive when Benny Green collaborates with the Dunsmore Room's new Steinway on Sunday at 5 pm. Reservations a must at www.croonersloungemn.com
The Dunsmore Room in Crooners Lounge is located at 6161 NE Highway 65, just north of I-694 and about 15 minutes north of downtown Minneapolis. Tickets and Dinner Show tickets available. Please note — I-694 westbound from I-35 will be closed this weekend so seek alternative routes and check highway information.