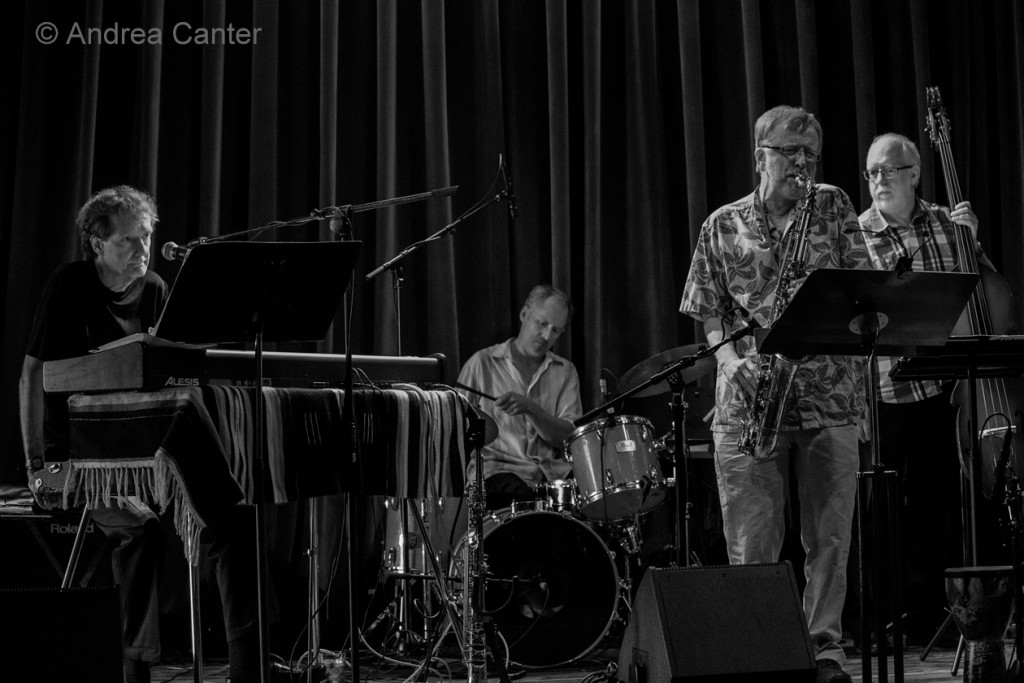 Known for his original piano arrangements and new compositions that often sport quirky time signatures as well as his vocal interpretations, Larry McDonough leads his quartet in a break from their recent,  popular shows –"Bill Evans and Tony Bennett – 40 Years Later,"  "Born to Be Kind of Blue: The Music of Chet Baker and Miles Davis," and "AcoustElectric"– to perform on the All Originals Jazz series at Studio Z, Friday, September 23. They will play two sets of original compositions by Larry and bassist Greg Stinson. Richard Terrill (saxes) and Dean White (drums) round out the quartet.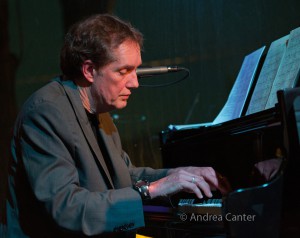 Larry McDonough first studied piano in fourth grade, added some vocals and gravitated to neighborhood garage bands in junior high, and was already gigging around town as a high school student in Bloomington, MN. Earning a degree in music education at the University of Minnesota, he had the opportunity to play both piano and trumpet in student ensembles with legends Clark Terry and Thad Jones, and in concerts for President Nixon and the President of Mexico. Through the late 1970s and early 1980s, McDonough worked as a part-time band instructor at Bloomington and Minneapolis high schools, and played in a number of Twin Cities' bands, ranging from jazz to pop and polka.  He also performed in his own duos and trios, appearing regularly at the old Night Train club in St. Paul and at Jax Café in Minneapolis. Concerned that his music career was taking him too far from the "real world," McDonough enrolled in the William Mitchell College of Law in St. Paul in 1980, initially attracted to environmental law but then falling in love with legal aid work. After a few years away from music, he began giving some limited performances, but remained focused on his family (he has three daughters) and his career with Legal Aid.  Currently, Larry directs pro bono legal services for the poor at Dorsey & Whitney.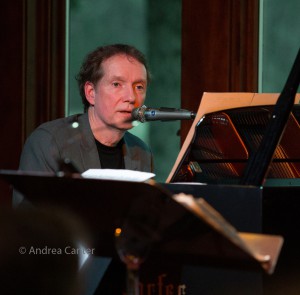 Music has pulled McDonough more into the public arena since the late 1990s. "The music gives me an artistic, expressive side. There are some elements in the law where you can do that, but, in music, it's more open-ended, especially in jazz." He began playing publicly again in solo, duo and trio formats, and with the popular fusion group, Bozo Allegro, and with (among others) the Wolverines and vocalists Patty Peterson, Shirley Witherspoon, Connie Olson, and Vicki Mountain. He also shared the stage with bop sax legend Benny Golson and trumpeter Duane Eubanks, and was inducted into the Minnesota Rock Country Hall of Fame for his work in the group Danny's Reasons. Larry's trademark, feathery touch recalls Bill Evans but with more fingers; his left hand alternately propels and sings; his dazzling two-handed runs display clear articulation from every digit.
A composer since high school, Larry has included his originals on his eight recordings, ranging from ballads "Lady Day" (Simple Gifts) and "Tuscarora" (Simple Gifts and Tuscarora) to the rhythmically and harmonically intense, odd-metered "Sirocco" in 7/4 (Solitude and DVD Live at Minnesota Connection), "Coming Late to Rachmaninoff" in 11/4 (Solitude), and "Tango para Maria Luiza" in 9/4 (My Favorite Things). He also has composed pieces for the SpecAbilities Project, formerly Fingersteps, based on melody fragments from kids with special abilities and disabilities, including his daughter Rosie. McDonough also merges spirituality with his music, often adapting faith-based musical pieces by changing the basic elements to create new arrangements. And he is known for arranging familiar pieces in 5/4 or 7/4 time, giving them a different sound and feel without losing the underlying melody.  Larry currently puts his writing skills to work by composing and arranging music for school music programs, ranging from small groups to concert and jazz bands, exposing young musicians to his "offbeat" harmonies and rhythms. He has also taught  through his adjunct appointment to the music faculty of the University of Minnesota.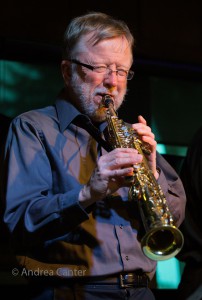 Richard Terrill, tenor and soprano sax, has performed with Larry McDonough for about 15 years. He also has performed locally with guitarist Jim McGuire and with Chaz Draper's Uptown Jazz Quartet.  As a student at the University of Wisconsin-Eau Claire, Dick performed regularly with the Lyle Mays Quartet, and later with Geoffrey Keezer. In addition to his work as a musician, he has published collections of poetry (Coming Late to Rachmaninoff–winner of the 2004 Minnesota Book Award for Poetry, and Almost Dark) and a jazz memoir, Fakebook: Improvisations on a Journey Back to Jazz. Dick teaches creative writing at Minnesota State University Mankato.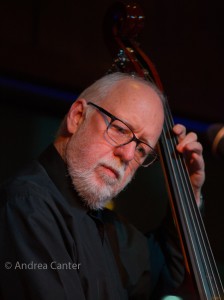 Bassist Greg Stinson has been the bassist in the Century College Jazz Ensemble for more than 25 years. He also plays in the CC Septet, Shorn Hortz Quintet, Paul Berger Trio, the St. Croix Jazz Ensemble, and regularly subs with the Nova Contemporary Jazz Orchestra, Classic Big Band, and Cedar Avenue Big Band. Greg also is an active composer and arranger for area ensembles and big bands, as well as churches and school groups. He was a band and choir director in public and private schools before changing to his current career in telecommunications technology.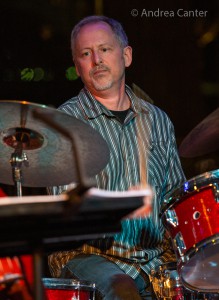 Drummer Dean White played in various working bands while attending the University of Wisconsin, Superior. After graduating with a Bachelor's degree in percussion performance, he moved to Hollywood, California to attend Musicians Institute College of Contemporary Music. Half-way through the first year, Dean was offered a main showroom gig at the Imperial Palace in Las Vegas. He was the first drummer in the Legends In Concert Show that still performs in various incarnations across the country today. Since settling back in the Twin Cities, Dean has performed with the Good, the Bad and the Funky; the Autobody Experience; Century Big Band; Nova Jazz; Big Time Jazz Orchestra; the Shorn Hortz jazz quintet; Power of 10; Jack Knife and the Sharps; Tubby Esquire; Hennessy Brothers jazz; and many others.
All Originals
At Studio Z, the Larry McDonough Quartet will perform Larry's "Funkability" in 7/4 (a SpecAbilities piece) and premier "Blue Dolphin" in 7/4 (a 7 bar-blues based on a fragment of "Dolphin Dance"), "Thrice As" in 3/4 (jazz fusion melody and chords based on thirds), and "Twelfth Tri " in 12/4 (12 tone row with bars divided into 7/4 and 5/4), as well as a sample of previously performed compositions. The Larry McDonough Quartet also performs Greg Stinson's compositions from the Nova Contemporary Jazz Orchestra recording ADance to Be-bop.
All Originals Jazz is curated by Steve Kenny and produced by Illicit Productions. This late summer-fall series takes place at Studio Z, 275 E. 4th Street (Suite 200, Northwestern Building) in St. Paul's Lowertown Arts District.  Doors at 7:30 pm, concert at 8 pm, $10. The final All Originals concert of the season takes place on September 30 with an opening set at 7 pm from Quo Vadis, followed at 8:30 pm by Davu Seru's No Territory Band. www.originaljazz.org/