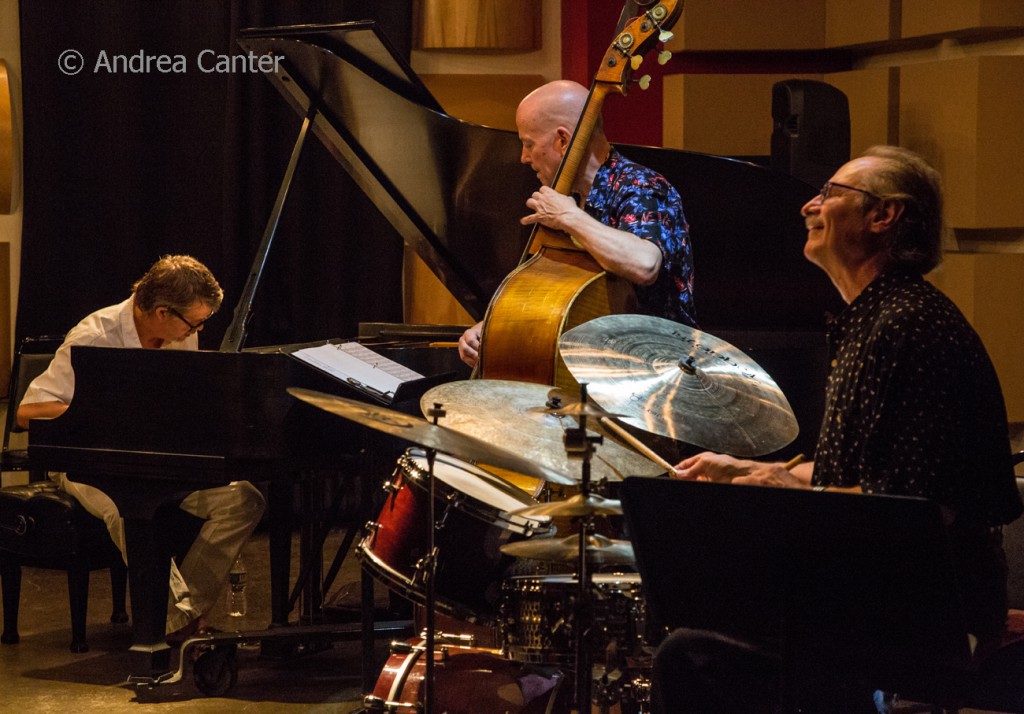 Long a mainstay in the Twin Cities jazz community, pianist Chris Lomheim is known for his affinity for Bill Evans, his sublime skills as a singer's accompanist, and for his creative, lush compositions. Yet Lomheim's recorded output has been limited – his first (1994, Igmod) was aptly titled And You've Been Waiting; his second trio recording was released in 2002 (The Bridge, Artegra).  Figuring he had waited long enough, Lomheim applied for a state arts board grant to write and record new trio music, yielding Timelines, released in October 2014 with a sold-out show at Studio Z in St. Paul. The trio (with Gordy Johnson and Jay Epstein) has performed in many of the metro's top venues and finally makes their debut in the Dunsmore Room of Crooners Lounge on Tuesday, August 23 (7 pm). Following solo gigs by Ethan Iverson and Rick Germanson, the is the icing on the jazz piano cake in the intimate Dunsmore Room.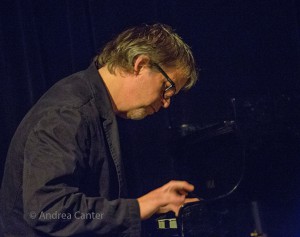 Chris Lomheim's first keyboard was the family organ, and as a child he studied both organ and piano in Minneapolis. He focused on R&B in the 1980s, playing with such bands as Big John Dickerson and Down Right Tight. Gaining a reputation as a composer as well as performer, he was featured at the West Bank School of Music Composer's Forum in 1991. A member of the acclaimed Illicit Sextet in the 1990s  and again since the band reunited 2009, Lomheim has played and/or recorded with a long list of Twin Cities' musicians, including Gordy Johnson, Jay Epstein, Kelly Rossum, Dave Karr, and Reid Kennedy, and vocalists Debbie Duncan, Patty Peterson, Lucia Newell, and Vicky Mountain. Jeremy Walker (Brilliant Corners, Jazz Is Now) called Lomheim "the most sensitive and romantic player you will hear around the Twin Cities' scene. He has prodigious piano technique and an individual ear for harmony." Still performing for Lobby Tea at the Saint Paul Hotel as he has since 1991, Chris and his current trio appeared on the Jazz Piano series at the 2014 Twin Cities Jazz Festival as well as on stage at Studio Z, Crooners Lounge, the Nicollet, and the Black Dog. Chris has also enjoyed performing solo in the Target Atrium during the past two Sommerfest seasons at Orchestra Hall. Recently he launched a quintet at Jazz Central Studios.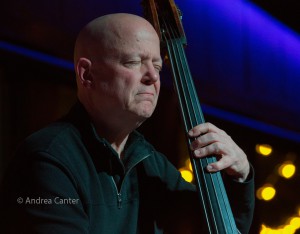 Gordy Johnson graduated from the Eastman School of Music where he majored in flute. As a bassist, he toured with Maynard Ferguson, Doc Severinsen, and the Paul Winter Consort, has appeared on over 50 recordings, and has kept time for most local and many visiting artists. He has released five albums (so far!) featuring trios with different combinations of pianists and drummers (Trios, Volumes 1, 2 and 3.0; GJ4; Trios No.5). Recently he has toured with acclaimed vocalist Stacy Kent, including performances at the Dakota and Manhattan's Birdland. He also appears weekly with pianist Benny Weinbeck and drummer Phil Hey at Parma 8200 in Bloomington, is often heard with Pete Whitman's X-Tet, and with Connie Evingson (Jazz at the Jungel). When he is not holding down rhythm sections with his bass lines, Johnson can often be found inside the piano, tuning it up at the top clubs and concert halls in the Twin Cities.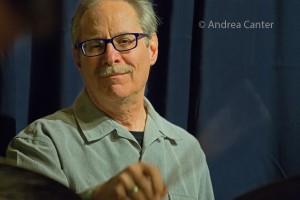 Of trapset master Jay Epstein, Cadence Magazine's David Lewis noted that "his dazzling cymbal and snare work extends the lineage of Tony Williams and Jack DeJohnette." For many years, Epstein has been one-third of Red Planet with Dean Magraw and Chris Bates, and one-third of Framework with Bates and Chris Olson. These days, in addition to Framework and Red Planet, Jay keeps busy with Klezmerica, Firebell, Tall Tales, and other ensembles as well as supporting area vocalists and touring with Five by Design. He released his own acclaimed recording Long Ago on Igmod Records, has recorded with Bill Carrothers and Anthony Cox (Easy Company), and appears on each of Gordon Johnson's Trios, among a long list of sideman credits. He has appeared in various configurations throughout recent Twin Cities Jazz Festivals.
Of the trio format, Lomheim notes, "One of the most important things I noticed and learned from Bill Evans was how he gave his bass player and drummer more freedom to communicate and participate in the music than most other piano trios.  There was a sense of complete trust in the music and the musicians he chose to work with."  That sense of trust is apparent in the interplay among the musicians of the Chris Lomheim Trio.
The Dunsmore Room in Crooners' Lounge is located at 6161 Highway 65 NE (Central Av) in Fridley, just north of I-694. Music at 7 pm, reservations (online) highly recommended. The full music schedule for Crooners' can be found at www.croonersloungemn.com