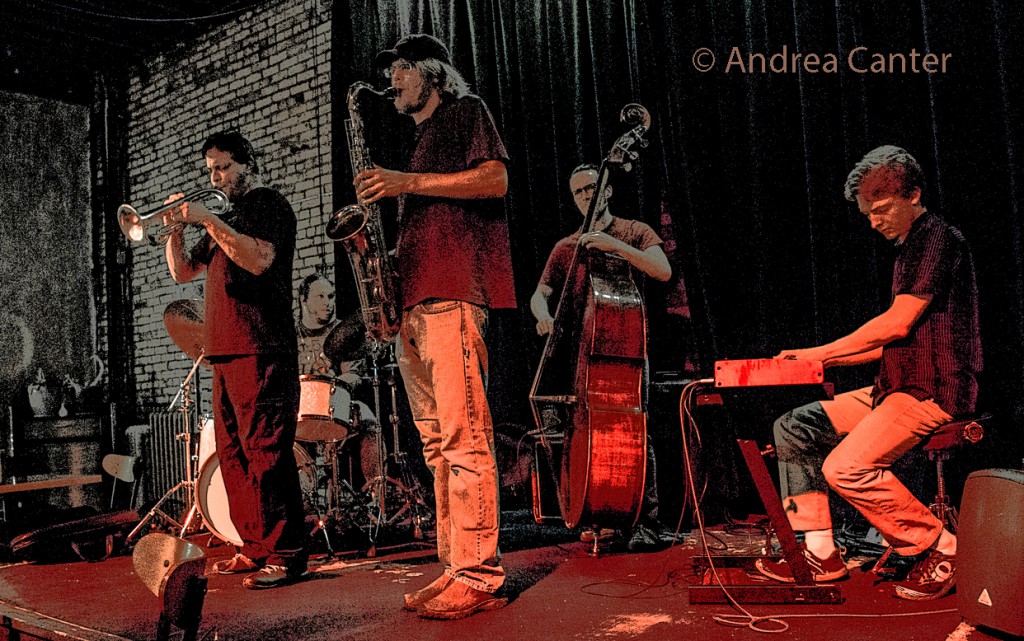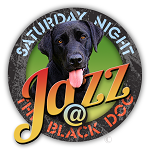 Curator and trumpeter Steve Kenny likes to keep track of things, especially such things as the number of weeks his Saturday Night Jazz at the Black Dog series has been running without a break. And he is no stranger to long-running gigs as a founding member of the Illicit Sextet (launched in the late 80s and still running again for the past 8 years after a long hiatus) and as leader of the weekly, Wednesday night bands at the Artists Quarter for five years. This weekend (August 20), Kenny's Saturday Night Jazz at the Black Dog celebrates 100 consecutive weeks of modern jazz in the newly renovated and expanded Black Dog Coffee and Wine Bar in the heart of St. Paul's Lowertown. And this evening's music epitomizes the mission of the series — to present young/up-and-coming ensembles in tandem with established bands that emphasize original music. The first set will feature the young lions of the Mitch Rand Quartet; the "headline" set features the popular Group 47, a collaboration of youngish lions and veteran Kenny.
Mitch Rand Quartet (7 pm)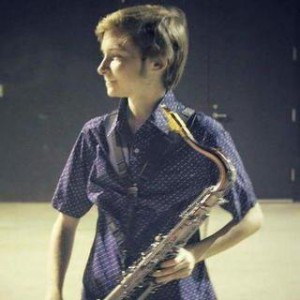 Led by Mitch Rand, this ensemble of "Western Wisconsinites" includes Rand on saxophones, Dylan Nelson on guitar, Andrew Nelson on electric bass, and Noah Kittelson on drums. A junior in Music Education at UW-RF, Rand studies with David Milne and is a recipient of the Radd Jazz Scholarship, given each year to a "highly devoted" jazz student. Rand led a UWRF student group at the Black Dog last spring, and led this quartet at the 2016 Eau Claire Jazz Festival. Nelson and Nelson are UW-RF graduates, Kittelson is a senior at Baldwin University. Notes Rand, "I am playing with some great friends and fellow Western Wisconsinites." The quartet will play some Rand originals as well as modern jazz charts.
Group 47 (8:30 pm)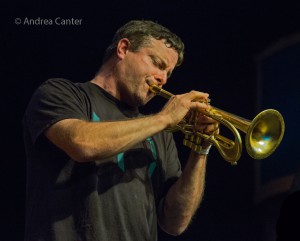 Launched as the Wednesday Night band at the Artists Quarter during that club's final year of operation, Steve Kenny's Group 47 has continued to perform at other venues. Although college studies (Will Kjeer) have limited scheduling over the past year, Group 47 has maintained its collaborative artistry with its original cast of Kenny on trumpet, Thomas Strommen on tenor sax, Kjeer on piano, Adam Tucker on bass, and Alex Burgess on drums.  In addition to gigs at all major jazz venues in the region as well as the Twin Cities Jazz Festival, Group 47 helped inaugurate the Rochester City Jazz Festival in July. In summer 2014, the band released its first recording, Straight to Vinyl (on LP and digital download).
Steve Kenny studied at the University of Wisconsin-River Falls. Among many projects, he has performed with What Would Monk Do, the Cedar Avenue Big Band, and Larry McDonough's quintet (tribute to Chet Baker) as well as leading several editions of his own quartet. He's best known as co-founder of the Illicit Sextet, an ensemble popular in the 1990s before taking a long hiatus, and back in action for the past six years. Steve has received a Minnesota Music Award, West Bank School of Music Jazz Composer award, and multiple honors as Best Jazz Trumpet at the Eau Claire Jazz Festival. With support from a state arts board grant, he curated the ten-week "All Originals" jazz series at Studio Z for two summer seasons, continuing with a shortened schedule in summer 2016. In fall 2014 he launched the weekly Saturday Night Jazz at the Black Dog series, and in spring 2015, brought a similar series (Friday Night Jazz) to The Nicollet, recently rebranded and rescheduled as Thursday Night Jazz at Reverie. And that instrument he plays? It's a FLUMPET™– a hybrid trumpet/flugelhorn.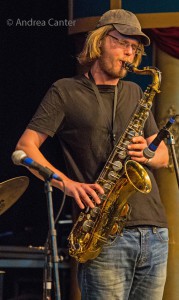 Thomas Strommen (tenor saxophone) studied with David Milne at the University of Wisconsin-River Falls. Over the years Thomas has studied with Greg Keel, Bryan Nichols, Adam Linz, Phil Hey, and the faculty of the Shell Lake Jazz Camp, as well as with instructors at Wayzata High School. During his senior year of high school, Thomas was selected as a member of the Dakota Combo. In addition to Group 47, Thomas co-leads a quartet, Dark Blue, and performs with the Alex Burgess Quartet.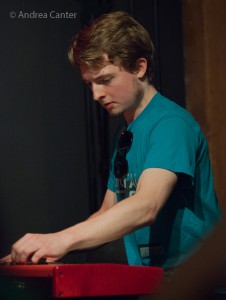 Pianist Will Kjeer was already working around town as a freelance musician well before high school graduation in spring 2014.  In addition to Group 47, Will led his own trio and quartet at the Artists Quarter, and has led groups more recently at Jazz Central, the Black Dog, and Studio Z (All Originals jazz series), among other venues. With his high school peers, Will was a member of the Dakota Combo (two years) and Minnesota Youth Jazz Band as well as several other student-led ensembles. After receiving acceptances to several music conservatories, Will opted to attend the post-high school music program at Interlochen Center for the Arts in Michigan, which he completed in spring 2015. After a year at Cal Arts, he will now head to McGill University in Montreal to complete college studies.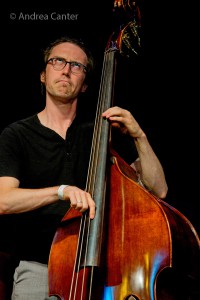 Bassist Adam Tucker has been playing, recording and producing music for many years on the Twin Cities scene. He's less known for his substantial jazz chops than as a member of groups like The Sextons, and is the driving creative and technical force behind Signature Tone recording studios, well regarded in the heavy metal community. However, many think of Adam as "the secret weapon" in jazz circles, given his work with the Adam Meckler Orchestra, No Time for Squares, the Jana Nyberg Group, and his long association with Steve Kenny and the Bastids.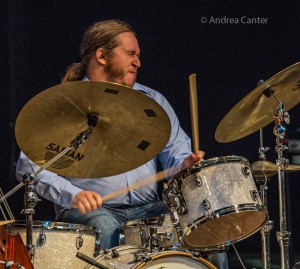 Alex Burgess is known as a very dynamic drummer. A student at UW-River Falls, he studies drums with Craig Hara and composition with David Milne. In addition to Group 47, he's a member of the Bad Habits Brass, Dark Blue, and other working jazz and commercial ensembles, and leads his own quartet. Alex teaches drums at Brickhouse Music in River Falls.
The Black Dog is located at 308 Prince Street in the Northern Warehouse in St. Paul's Lowertown arts district. Saturday Night Jazz is presented weekly with two ensembles playing back to back. There is no cover but tips ($10 suggested) are appreciated to support the musicians and the jazz series. Series schedule at www.saturdaynightjazzattheblackdog.info; the Black Dog's full schedule and more information can be found at www.blackdogstpaul.com