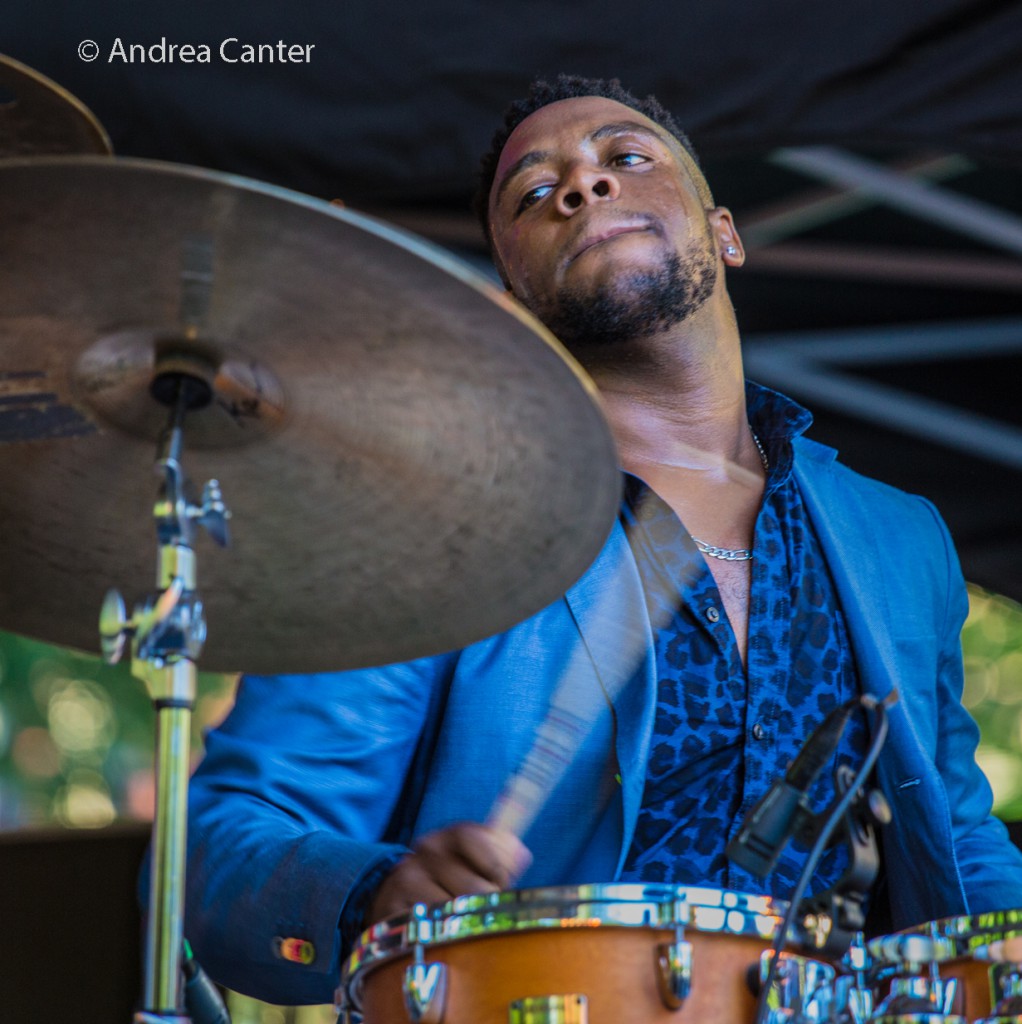 "I am the music. I am my first instrument and the music is in me" –Rodney Ruckus
Drummer Rodney Ruckus has been one of the busiest performers around the Twin Cities over the past few months and particularly over the past few weeks. After burning up the main stage at the Twin Cities Jazz Festival in late June, Ruckus has headlined at Jazz Central, Reverie and the Black Dog. And now, he leads a quartet playing all original music at Studio Z on Friday, August 19, 8 pm, part of the All Originals Jazz summer series. This time out, his cohorts include series curator Steve Kenny, Will Kjeer and Ron Evaniuk. In a departure from the series' usual "all originals" format, Ruckus and company will perform John Coltrane's "A Love Supreme" in the first set, and his original works in the second set.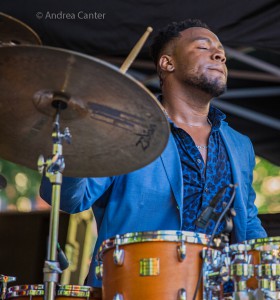 A Florida native, Rodney Ruckus started playing drums at the age of two in church, and also picked up piano and bass. "As a child, I had no video games," says Rodney. "Instead, I had musical instruments. I was willingly brought up to be engaged into music twenty-four/seven." Rodney was introduced to jazz at age 14 in his middle school music program after moving from Miami to Sarasota, FL. With some friends, he started playing for tips outside neighborhood markets. Later, his band The Jazz Juvenocracy raised money to travel, playing at the Montreux Jazz Festival, Jazz a Vienne and at La Barington Jazz Club in France, and at the Umbria Festival in Italy.
Rodney attended the Berklee College of Music on a full scholarship, and was selected as drummer for The Grammys in the Schools Foundation. After completing studies at Berklee, he received an Art Blakey Jazz Messengers Presidential Scholarship to the McNally Smith College of Music. He's been on stage with such jazz luminaries as Tia Fuller, Ralph Peterson, Herbie Hancock, Billy Childs, John Patitucci, Joe Lovano, Roy Hargrove, Wynton Marsalis, and Charles Lloyd. Locally, Rodney has performed with the Solomon Parham-Steve Kenny Quintet at the 2016 Winter Jazz Festival, with the Steve Kenny Quartet on Saturday Night Jazz at the Black Dog, with Anthony Cox's Free Range Quartet at the Black Dog, with the Jana Nyberg Group at Vieux Carre', and heading is own ensembles at Jazz Central Studios, Reverie, the Black Dog and more. He's also appeared with Solomon Parham at The Bedlam.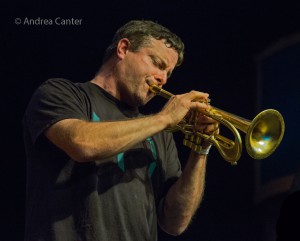 Trumpeter Steve Kenny is a founding member of the popular, long-running Illicit Sextet, leads various renditions of his quartet as well as the acclaimed quintet Group 47. He also heads Illicit Productions and curates three ongoing jazz series that emphasize original music– Thursday Night Jazz at Reverie, Saturday Night Jazz at the Black Dog, and the summer All Originals. Steve plays with a number of other ensembles, including What Would Monk Do and Central Standard Time. He was awarded a commission from Zeitgeist for a new composition that premiered at the 2014 Twin Cities Jazz Festival. In his spare time, Kenny serves as administrator for the Jazz Police website and works on a master's degree in Computer Science.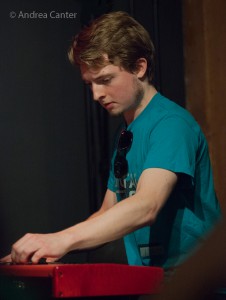 Pianist Will Kjeer–himself featured on the most recent All Originals gig–has a long resume for such a young musician, performing with Steve Kenny's Group 47 since his senior year of high school as well as leading his own ensembles. He spent a year in the post-high school program at Interlochen Academy before moving into college jazz studies at Cal Arts last year. He will enroll at McGill University in Montreal in a few days, after completing a long list of summer gigs from Jazz Central to the Black Dog to Vieux Carré, appearing with The Ruckus, Hoaxer, Group 47 and more.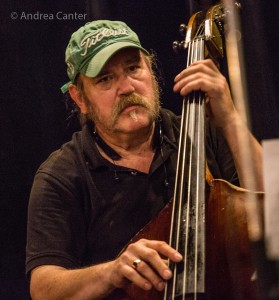 Bassist with the Americana Classic Jazz Orchestra (devoted to the big band music of the 20s and 30s), JazzMN Orchestra, and leader of his own quartet, Ron Evaniuk recorded with Twin Cities trumpet legend Gene Adams and has played with George Avaloz, in addition to his long-standing work with Eric Gravatt's Source Code.
Studio Z is located at 275 E. Fourth Street in St. Paul's Lowertown, on the second floor of the Northwestern Building. Tickets $10 advance or at the door; www.studiozstpaul.com