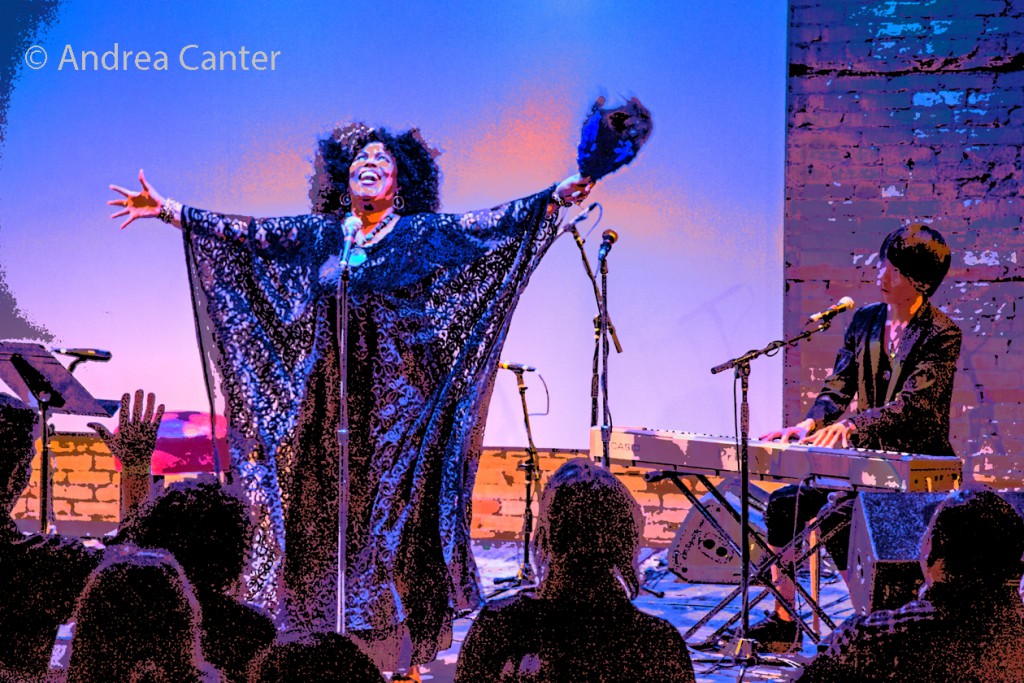 Most often on stages in St Paul with her PipJazz Youth and Women in Jazz ensembles, vocalist Pippi Ardennia joins forces with her long-time arranger and pianist/vocalist Jo Schad to present music "For Peace" on the Thursday Night Jazz at Reverie series, August 18 (9 pm). Curated for the past 18 months by Steve Kenny, the series has rarely presented a vocalist as the featured performer. Joining Pippi and Jo will be firebrand drummer Beth Varela and young cellist/flautist, Luke Pickman.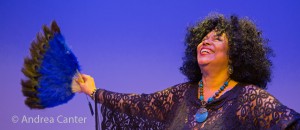 Founder of the PipJazz Foundation and PipJazz Youth program, Pippi Ardennia grew up performing with veterans in her native Chicago. She has performed at many of Chicago's historic jazz venues, including the Burning Spear, High Chaparral, Capitol Theater, Mr. Kelly's, Rosebud on Rush, Redhead, Green Dolphin, Tavern Club and Symphony Center, as well as the Taste of Chicago. In the Twin Cities for the past seven years, Pippi has performed at the Dakota Jazz Club, FACES Mears Park, Señor Wong, Bedlam Lowertown, and the Twin Cities Jazz Festival.  She's sung for President Clinton, Chicago's Mayor Daley, Tony Bennett and Liza Minnelli, and shared the stage with Freddie Hubbard, George Freeman, Billy Branch, Johnny Taylor and more. "I used to think of myself as a 'song stylist,' rather than a jazz singer," says Pippi. "I was a storyteller more than a technical singer. But after forty years, I think of myself as a real singer. But it's about the emotion, the feeling."
Pippi has been featured on Town Square Television's Girl Talk and WCCO's Almanac;  she was named a "Changemaker" by the staff of Minnesota Women's Press magazine for her leadership of the PipJazz "Women in Jazz" workshop.  Pippi released Love So Good in 2013, which features her original compositions and lyrics as well as a wide assortment of covers. Her PipJazz concert series, launched five years ago, has brought many of the area's top musicians to the stage alongside youth artists.  More recently, Pippi has organized workshops and performances on the theme of Women in Jazz, and has now founded the Women in Jazz ensemble which performed during the 2016 Twin Cities Jazz Festival.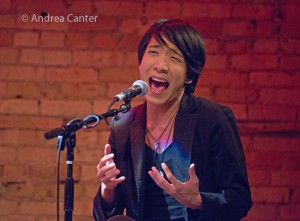 Jo Schad has served the PipJazz organization as an arranger, chart maker, and Artistic Assistant as well as frequent keyboardist, while also performing some of his own compositions. Jo attended Lawrence University and McNally Smith College of Music, studying Music Theory and Composition, Songwriting, and Piano Performance. His compositions were featured at a recent Zeitgeist New Music Cabaret.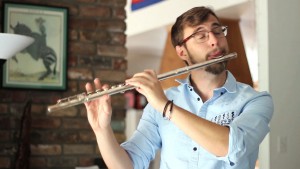 Luke Pickman is a young musician who fuses his background of many different band/orchestral instruments with recording/dubbing/video/editing software to create videos (usually) consisting of only him. You can hear Luke on cello, keyboards, guitar and along list of woodwinds and percussion. He will be live with Pippi at Reverie!
Drummer Beth Varela studied at the Berklee College of Music in Boston, and specializes in writing film scores as well as performing and teaching drums, piano, ukulele, composition and music notation software. She also directs and teaches at School of Rock. Beth has performed with Pippi and the Women in Jazz ensemble over the past year.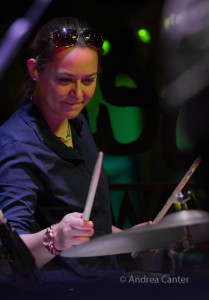 The music for this show is largely drawn from the collaboration between Pippi and Jo, including jointly written new music as well as favorite tunes. "We play organically together and create on the spot uniquely. A lot of the new music is part of a new CD Jo and I are releasing next spring," notes Pippi.
Thursday Night Jazz at Reverie takes place on Thursdays at 9 pm at Reverie Bar, located at 1931 Nicollet Av S just south of downtown Minneapolis (formerly The Nicollet). No cover but tips appreciated to support the musicians and the jazz series. Full schedule at www.thursdaynightjazzatreverie.info