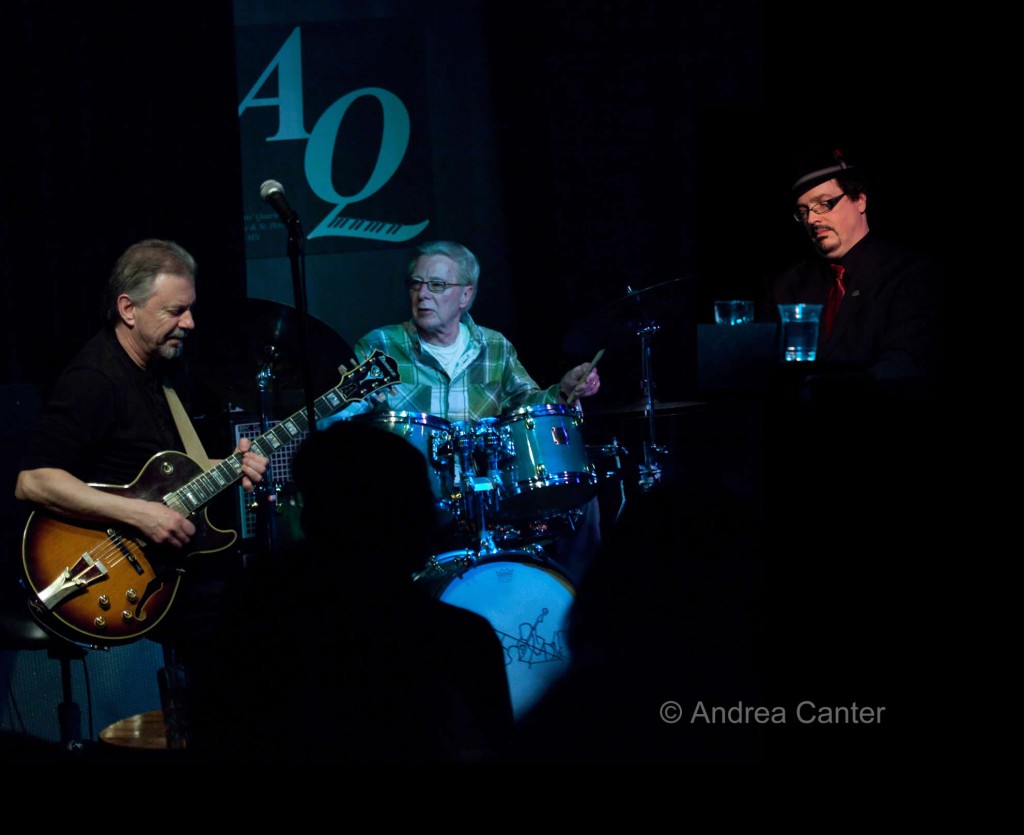 A St. Paul Lowertown fixture since 1998, the Black Dog Coffee and Wine Bar in the Northern Warehouse (308 Prince Street) recently underwent a major renovation and expansion that should only increase the value of the venue to the neighborhood and arts community. A much beloved space for nightly music, coffee, light deli fare, and diverse community meetings, the Black Dog expanded into adjacent space, allowing for a full-service kitchen with table service, full bar, two stages for music, twice the capacity for seating and improved sightlines. Some of the renovations were apparent during the recent Twin Cities Jazz Festival, where curator Steve Kenny presented three nights of nonstop jazz. This weekend, July 21-23, help the Black Dog formally celebrate its "Grand Re-Opening" (actually it was never closed), with special music presentations and kitchen and bar specials, including a very special Saturday Night Jazz at the Black Dog featuring the Tuesday Night Band– the former Artist Quarter weekly B-3 organ night band with Bill Brown, Billy Franze, Kenny Horst, and a surprise special guest.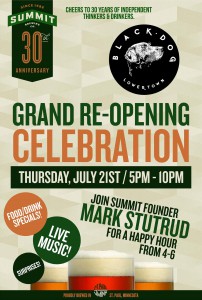 The New Black Dog
The Black Dog is owned by the sibling team of Sara, Stacy and Andy Remke, who note that "after a year of planning and building, we now host a full scratch kitchen, full bar service featuring classic cocktails, craft beers, a well-selected wine list, and table service. The fabulous Northern Warehouse space has opened up, and has been described as a downright elegant, hybrid mix of casual dining, live music spot, and neighborhood cocktail bar." The bar menu emphasizes local brews and sustainable/organic wines from around the world, while the kitchen serves breakfast, lunch and dinner with inspiration from the nearby St Paul Farmers Market. Even favorites from the "old" Black Dog menu have been given an upgrade, from the flat-crust pizzas to hot and cold sandwiches and a new house burger and Bahn Mi–and now you can get fries alongside. As before, the patio along Prince Street is open all day.
Music, a mainstay of the Black Dog since it's opening nearly 20 years ago, will continue most every night, usually in the renovated/expanded bar, but music will sometimes be presented in the dining section, which will soon sport a new piano and sound system to accommodate music that is more likely to attract a larger audience and/or dancing. For jazz fans, the Black Dog will continue Saturday Night Jazz at the Black Dog, curated for nearly two years now by Steve Kenny; First Tuesdays with Dean Magraw and Davu Seru; Piano Fridays with Todd Harper; and other regular performances led by Chris Olson, Donald Washington and more. And of course the Black Dog's usual menu of eclectic music from folk to world will continue to fill the calendar.
The Grand Reopening features special music, food and drink throughout the weekend, along with some local celebrities. Note the owners, "We hope you will join us on Thursday, July 21st, for music, drinks and some great food. Mayor Coleman and Summit Brewing founder, Mark Stutrud, will be stepping in as Celebrity Bartenders!"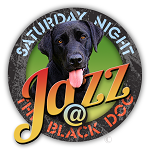 Celebration Weekend
The Grand Re-Opening celebration coincides with the Lowertown Blues Festival in Mears Park and beyond,  includes three nights of special events and blues-oriented music at the Black Dog:
Thursday, July 21, Howard "Guitar" Leudtke and Steve Kaminski, 7 pm
Friday, July 22, Insight Brewing Patio Party, 4-7 pm
Friday, July 22, Big George Jackson, 7 pm; Willie Murphy Trio with Donald "Heypockets" Robinson, 9:30 pm
Saturday, July 23, Saturday Night Jazz at the Black Dog featuring the Tuesday Night Band at 9 pm, Ted Godbout Trio opening at 7:00 pm (note later start times allowing for a longer first set, for this weekend only)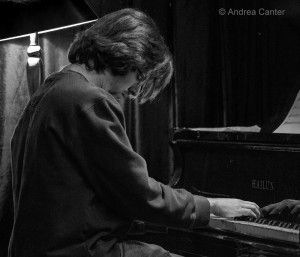 Ted Godbout Trio (July 23, 7:00 pm). Pianist Ted Godbout has been building a reputation as a sympathetic accompanist for area vocalists as well as a creative composer and bandleader. He holds a B.A. in Music – Piano Performance from St. John's University and an M.M. in Jazz Studies from the University of Oregon. A versatile and active musician, Ted performs frequently as a jazz pianist and classical accompanist, as well in funk, R&B, and rock bands. He has performed with such notable artists and groups as Ron Miles, Mark Colby, and the Harry James Orchestra. Currently on faculty at Chaska Music Studios and Augsburg College, Ted leads his own trio and appears regularly with PaviElle, Katia Cardenas, BDP, and the Bill Simenson Orchestra. Ted also serves as Director of Music at Shepherd of the Hill Presbyterian Church in Chaska, MN. His trio includes Dan Carpel on bass and Jared Mondlock on drums.
Tuesday Night Band (July 23, 9 pm). This B-3 organ trio performed weekly at the Artists Quarter for 15 years, spanning the AQ's two St. Paul locations and earning the distinction of the AQ's longest-running gig before going on extended hiatus in 2012. Originally with Billy Hollman on organ, "Downtown" Bill Brown took over around 2007, continuing the popular trio with bassist Billy Franze and drummer and AQ owner Kenny Horst. Over their years at the AQ, the band enjoyed a long list of illustrious "sit ins" including Joey DeFrancesco, Steve Miller, Jim Rotondi, and members of Cirque du Soleil.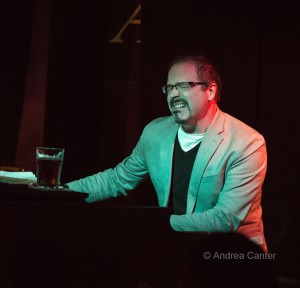 A native of New Ulm, MN, Bill Brown started out on piano, then accordion, concertina and trumpet. Through his teens, he played German music with his father and brothers, later touring on keyboards, guitar and trumpet with the U.S. Air Force band. Later work included the bands Pearl, Impact, Sudden Impact, Pretty Boy and the Fanatics, covering everything from gospel, jaz, R&B and funk. Bill has played with Dr. Mambo's Combo and Jonny Lang, among others. And his commitment to the Hammond organ goes beyond performing, as owner of BB Organ, a shop which builds custom Hammond B-3 Chop Organs.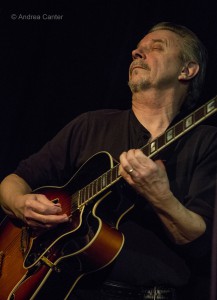 Bassist/guitarist Billy Franze launched his career in the mid 60s in Fort Wayne, IN with the rock band The Olivers. In addition to his long tenure with TTNB and Dr. Mambo's Combo, he's worked with Jack McDuff, Jonny Lang, Pebbles, Doug Maynard, Mavis Staples, Erick Kamau Gravatt and Prince. He also appears regularly with Patty Peterson.
In addition to his ownership and management of the Artists Quarter until it closed in 2013, Kenny Horst is one of the most popular drummers in the area. He worked with Bobby Lyle for three years at the Blue Note in New York, toured with Jimmy McGriff, briefly with Al Hirt, and locally has played with many of the national and local artists booked at the AQ. In addition to manning the  trapset for the Tuesday Night Band, he continues to play with How Birds Work, What Would Monk Do, Carole Martin, and his own quartet. Says Don Berryman (Jazz Police), "Great hard-bop, soul jazz, and fusion chops and the sweetest guy you could meet."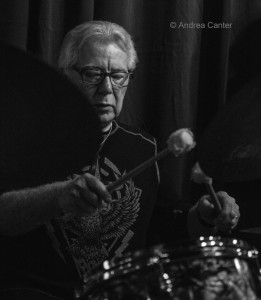 There's no cover for Saturday Night Jazz at the Black Dog, but tips ($10 suggested) are appreciated to support the musicians and the series. The music is entirely supported through audience contributions.
The Black Dog is located at 308 Prince Street in the Northern Warehouse, on the southeast corner of Broadway and E. 4th Street across from CHS Field in St. Paul. See www.blackdogstpaul.com for full information and event schedules. Visit www.saturdaynightjazzattheblackdog.info for series schedule.