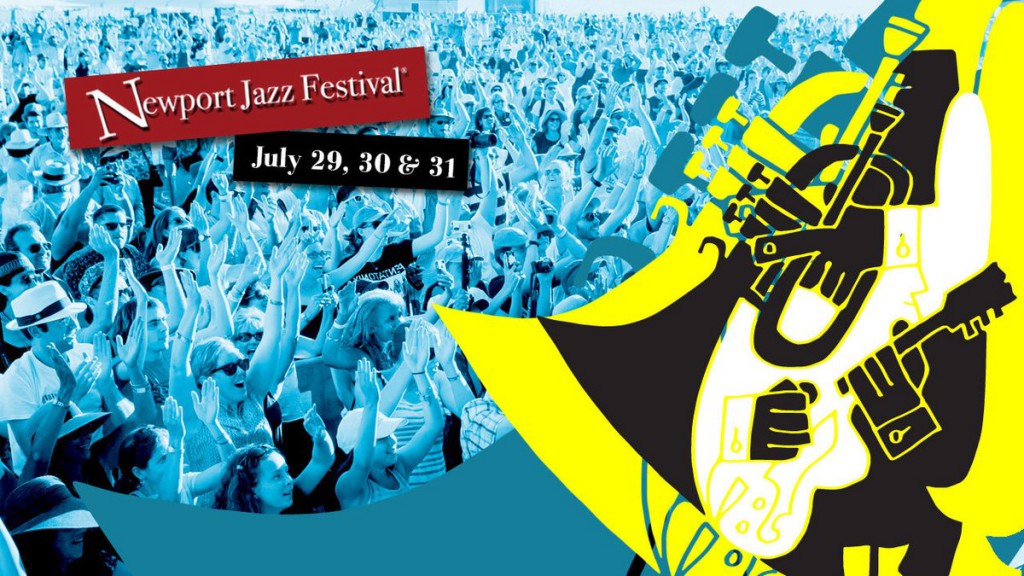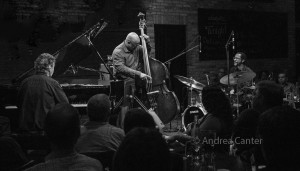 The 2016 Newport Jazz Festival, presented by Natixis Global Management, will take place July 29 – 31.  In addition to the Friday evening show at the International Tennis Hall of Fame, the festival will continue all-day performances at the Fort Adams State Park, including the new Storyville Stage.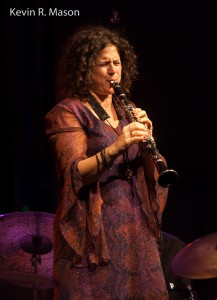 Headliners
The festival's usual stellar line-up of artists includes 2016 Downbeat Critics' Polls winners Kamasi Washington (Jazz Album, Rising Star Artist and Rising Star Tenor Saxophonist), Gregory Porter (Male Vocalist), Joey Alexander (Rising Star Pianist), Robert Glasper (Keyboard Artist), Anat Cohen (Clarinetist), Kenny Barron (Pianist), Charles Lloyd New Quartet (Jazz Group), Donny McCaslin (Rising Star Soprano Sax), and Christian Scott Atude Adjuah (Rising Star Composer).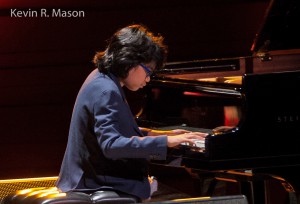 Other headliners include multi-Grammy winners Chick Corea and his Trilogy Trio (Christian McBride and Brian Blade), Tierney Sutton, and Dave Holland (with Potter, Holland, Loueke and Harland),  as well as Kneebody, The Heath Brothers, Norah Jones, The Bad Plus Performs Ornette Coleman's Science Fiction, Darcy James Argue's Secret Society, Butler, Bernstein & The Hot 9, Henry Butler, Mary Halvorson, Angélique Kidjo, Lizz Wright, John Scofield/Joe Lovano Quartet, Steve Coleman & the Five Elements, Dave Liebman, Stefon Harris, José James, Toshiko Akiyoshi (solo piano) and more.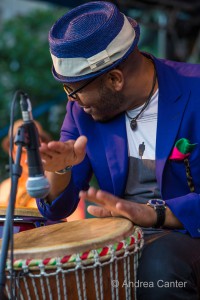 This year's festival also includes a taste of the tropics. Since the early years, the Newport Jazz Festival has presented musicians from the Caribbean, and three artists at this year's festival – Monty Alexander, Etienne Charles and Yosvany Terry – provide aural evidence that the "Continent of Islands" is still bringing new inventions and dimensions to the jazz musical melting pot.
Festival News: Christian McBride Named Artistic Director for 2017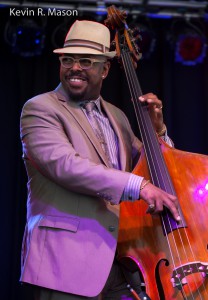 The Newport Jazz Festival made an exciting and historic announcement in March: For the first time in its 62-year history, the world-renowned Newport Jazz Festival will have a musician other than pianist/producer George Wein as its Artistic Director. Wein, Chairman of Newport Festivals Foundation, Inc.™ and Producer of the Newport Jazz Festival since its inception in 1954, and Jay Sweet, the Foundation's Executive Producer, announced the appointment of  multiple Grammy-winning bassist Christian McBride as Artistic Director to work alongside, and eventually succeed, Wein as the festival's music curator. Rounding out the production dream team is Danny Melnick, 25-year veteran of Wein's organization, who will move up to Producer from Associate Producer.
"I am very pleased that Christian McBride is available to join forces with the Festival and Foundation," said George Wein, "I'm looking forward to working with him as the beacon of the future of Newport Jazz Festivals and continuing to collaborate with Danny to produce some of the world's finest music events. When I first met and heard a teenage Christian McBride in 1989, I knew that he was someone special. Little did I know that nearly 30 years later, he would become the special someone to continue my legacy. The Foundation's Board and I feel that the festival is in good hands and these two music mavericks are more than capable to sustain the festival for decades to come."
"We're thrilled that Christian McBride has joined the Newport Festivals Foundation family," said Executive Producer Jay Sweet. "He is not only a champion of jazz, but also a champion for jazz. In addition to the awards, performances at the White House, world-wide concert tours and radio shows, Christian's dedication to music education, his knowledge of our festivals' history and his passion to help the music live on are why I'm excited to have him as part of our team."  McBride will begin festival strategic planning with Wein and Melnick immediately, and will take the reins for the 2017 Newport Jazz Festival. He has been a regular at Newport since his days as a young jazz lion and will again take the stage this year with Chick Corea's Trilogy on Friday and Saturday.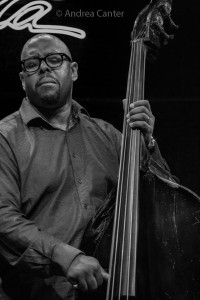 Three decades after he arrived in New York in 1989 as a Juilliard classical music student, Philadelphia-born Christian McBride reigns supreme as the most accomplished, influential and ubiquitous bassist of his generation. Soon after he enrolled in Juilliard, McBride hit the road as a member of Bobby Watson's Horizon and the rest is jazz history. He has performed on more than 300 recordings as a sideman with everybody from Pat Metheny, Chick Corea and Wynton Marsalis, and Sting to The Roots, Bruce Hornsby and Paul McCartney. He's also recorded 12 critically-acclaimed CDs as a leader with his quintet, Inside Straight, his big band and his trio.  Live at the Village Vanguard earned him a 2015 Grammy Award (his fifth) for Best Improvised Jazz Solo for his rendition of the jazz standard, "Cherokee."
In addition to his accomplishments as a sideman and bandleader, McBride is also an influential educator and media host. He hosts and produces "The Lowdown: Conversations with Christian," on SiriusXM satellite radio and National Public Radio's weekly show, "Jazz Night in America." In 1997, McBride spoke on former President Bill Clinton's town hall meeting "Racism in the Performing Arts." He served as artistic director of the Jazz Aspen Snowmass Summer Sessions (2000), co-director of the National Jazz Museum in Harlem (2005), and the second creative chair for Jazz of the Los Angeles Philharmonic Association (2005). He also serves as artistic advisor for Jazz Programming at the New Jersey Performing Arts Center (NJPAC), and he works with Jazz House Kids, a nationally recognized community arts organization founded by his wife, vocalist Melissa Walker, dedicated to educating children through jazz.
"I am deeply humbled by my appointment as artistic director of the Newport Jazz Festival – the most storied and legendary jazz festival in history," said McBride. "To be able to work with a legend like George Wein, not only as a musician, but now as an understudy, is a task I will cherish and approach with openness and excitement.  I'm also looking forward to working with consummate producers Danny Melnick and Jay Sweet as well as with the entire festival team."
"The opportunity to carry on the legacy of the Newport Jazz Festival is not only a privilege but also an important responsibility," said Danny Melnick. "The influence of this great festival on American life, and throughout the world, is profound, and I am honored to uphold its deep tradition and meet the standards that George Wein has set. I also look forward to collaborating with Christian McBride.  There's a reason why he's among the most respected figures in all of modern music – his taste is impeccable. Most of all, we share one goal: to keep the festival flourishing for many years to come."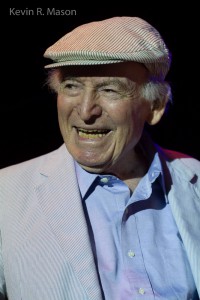 George Wein is a visionary, who has taken many steps to ensure the future of The Newport Jazz Festival, also known as "The Granddaddy of all Summer Festivals." The appointment of Christian McBride is the latest important move in Wein's forward-looking philosophy toward the festivals he created and kept going all these years. In 2010, Wein founded the Newport Festivals Foundation, Inc., in order to continue the legacies of the famed Newport Jazz Festival and Newport Folk Festival. Under the auspices of the Foundation, the festivals present performers who respect and honor jazz and folk music traditions, while reflecting the changes in musical trends. The Foundation's mission also includes educational programs to teach young people about the jazz and folk music presented at the annual festivals.
This year, the Newport Jazz Festival is one of five organizations that received awards from the Doris Duke Charitable Foundation, which offers grants to support performing arts. Newport Jazz Festival received $100,000 "to reinforce the festival's capacity to maintain strong, ongoing relationships with artists as well as to invite emerging artists to perform; encourage musicians to create their own compositions by commissioning new music; and exploring ways to strengthen the long-term careers of artists who debut at the festival."
Bridgefest
Newport Festivals Foundation is excited to continue the tradition of Bridgefest, which was created in 2009 by the Arts and Cultural Alliance of Newport County to "bridge" the week between the Newport Folk Festival and the Newport Jazz Festival. Bridgefest celebrates the rich musical heritage of Newport with free and paid concerts, music-related films, and educational programs. Events will take place at local clubs, restaurants, theaters, and museums, from July 25 to 28. The partial list of Bridgefest events includes:
Tuesday, July 26:
An evening of live jazz with the John Monllos Quartet, Jo's American Bistro
Porch and Garden Party with Ric & Rory, The Artful Lodger Inn
Wednesday, July 27:
Newport Festivals Foundation Free Family Concert with Alastair Moock and the Newport Jazz Assembly, Fort Adams State Park, 6:00 pm
Thursday, July 28:
Jazz Clambake featuring the Lois Vaughan Trio, Newport Vineyards
For more information about Bridgefest, go to www.newportbridgefest.com.
General Information
In addition to the fantastic music, Newport Jazz Festival offers a wide range of world-class craft vendors, and an array of delicious food for sale.
There are many choices for tickets, including Reserved Seating, General Admission, 3-Day Passes, and THE Jazz Club seats, which include tented seating, reserved parking, and upgraded restroom facilities. Group rates are available for General Admission tickets and THE Jazz Club passes. All tickets can be purchased online or by calling 800-745-3000. Some of these tickets are already sold out for Saturday, July 30, so act quickly for the best choices remaining. There are also special accommodations for patrons with disabilities.
For more information about tickets, travel packages, and the full festival schedule, visit www.newportjazzfest.org.