One more day! Two perfect days and nights of music so far–and now a whopper final day filled with all sorts of jazz from guitar greats Russell Malone and John Pizzarelli to a good dose of roots, soul and beyond from Kellogg Park headliner Michael Franti; youth prevail from the Dakota Foundation for Jazz Education Youth Showcase at Union Depot to Walker West Music Academy at Mears Park to the rockin' teens of the St. Paul School of Rock at Kellogg Park to the new Vocal Honors Ensemble, an all-star high school vocal project, performing at The Bedlam. Artistic Director Francisco Mela and "house" pianist Jon Weber gather a quartet to close down the Sixth Street Stage. This last day also features 3 bands involved in the Iowa-Minnesota festival exchange– the Dakota Combo and the Iowa Jazz Ambassadors who play on each other's Youth Stage, and Koplant No, a modern jazz quartet  from Iowa, all on the Union Depot Stage. At the Bedlam, there will be two sets of "all stars" sponsored by Jazz Central. And washed out of the 2014 festival, the Adam Meckler Orchestra comes to Mears Park to challenge the weather forecast. Get ready for a grand finale. (Full schedule and information at the festival website.)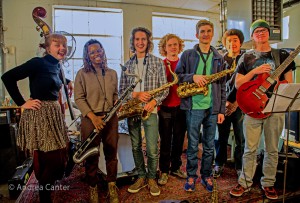 Dakota Foundation for Jazz Education, Youth Showcase (11 am-5 pm, Custom House Union Depot Stage)
There's been a youth stage or showcase at the festival for at least ten years. This year, DFJE  presents six youth ensembles — all middle school and high school students from area schools and jazz camps, including Joe's Jazz Band (St Paul middle schools ensemble directed by Joe Morrissey), Jazz Around Minneapolis (Minneapolis Schools summer program directed by Corey Needleman), the award-winning Roseville Area High School Jazz Combo (directed by Pat Moriarty), the Apple Valley R & B Band, the Iowa Jazz Ambassadors (Iowa City high school ensemble), and the acclaimed Dakota Combo (MacPhail Center for Music and DFJE, directed by Adam Linz).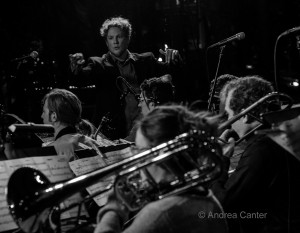 Adam Meckler Orchestra (4 pm, AARP Main Stage at Mears Park)
Gathering a band of "some of the Twin Cities' hippest younger players," young and hip trumpeter Adam Meckler has been leading one of the region's most innovative big bands for the past four years. A monthly fixture at Jazz Central for about a year, then in a similar time slot at the Artists Quarter, and later a monthly draw at the Amsterdam, the AMO released its first recording (When Clouds Look Like This) in fall 2014, listed by i-Tunes as one of the best jazz releases of 2014. The band has most recently appeared at Vieux Carré on a semi-regular basis.
Russell Malone Quartet (6 pm, AARP Main Stage at Mears Park)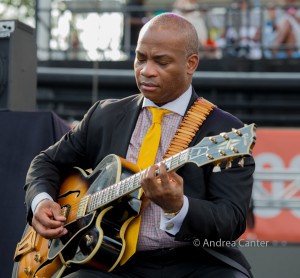 A self-taught guitarist from Albany, Georgia, Russell Malone's early career included stints with master organist Jimmy Smith and Harry Connick's orchestra, appearing as a featured performed in Robert Altman's 1996 film "Kansas City," and later touring and recording with Diana Krall. Russell also toured and recorded in a duo with firebrand pianist Benny Green (2003-2007). Most recently, Malone has led his own quartet and trio, performed with Sonny Rollins, Bill Frisell, Diane Reeves and Romero Lubambo, and in fall 2015, appeared locally at Walker West Music Academy with Ron Carter's Golden Striker Trio. He brings an all-star cast to Mears Park– frequent Twin Cities visitor Rick Germanson on piano, Canadian Luke Sellick on bass, and acclaimed drummer Willie Jones III.
Pete Whitman X-Tet with Lucia Newell (7 pm, Custom House Union Depot Stage)
The brainchild of Pete Whitman and Laura Cavani, this little big band came together for a single recording session fifteen years ago and never stopped playing. For years they were a monthly fixture at the Artists Quarter, and since the AQ's closing, the X-Tet has appeared at Jazz Central, the Dakota, and Hopkins Center for the Arts. The band's personnel has had some change over the years but always boasts the finest of the region, including Dave Karr, Jeff Rinear, Dave Hagedorn, Dave Milne, Adam Meckler, Chris Bates and of course Pete and Laura. Usually a straight instrumental ensemble, the festival set adds renowned local vocalist Lucia Newell to the mix.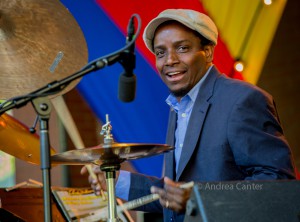 Jon Weber/Francisco Mela and Friends (7:15 pm, Health Partners Sixth Street Stage)
Ever since an impromptu appearance at the Twin Cities Jazz Festival in 2000, pianist and encyclopedic jazz trivia geni Jon Weber has been part of the festival family, appearing with his own ensembles and supporting a long list of national and local artists, as well as hosting the nightly festival jam at the Artists Quarter and now Vieux Carré. Since relocating to New York, Jon has hosted jazz at the famed 92nd Street Y in Manhattan, and has taken over hosting an offshoot of Marian McPartland's Piano Jazz on National Public Radio. He's also been in the Twin Cities more often over the past few years, collaborating with vocalist Connie Evingson on a number of projects at the Jungle Theater.
In his second year as festival Artistic Director, Cuban-native drummer and bandleader Francisco Mela always brings a high level of energy and a never-ending smile to the bandstand. He's performed at the festival with his own Cuban Safari and Crash Trio, as well as with Joe Lovano's Us Five. Mela continues to tour with Lovano and McCoy Tyner, and will be touring with Lovano and Chucho Valdes this fall.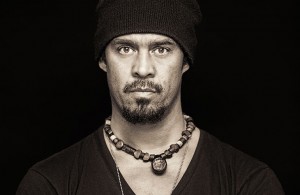 Michael Franti and Spearhead (7:30 pm, Securian Kellogg Park Stage)
American rapper, poet, spoken word artist, filmmaker and singer-songwriter Michael Franti is recognized as a pioneer in the use of music to promote social change, as well as for his high-energy performances. His own background–an African American adopted by white parents in Oakland, CA–fueled his quest for both cultural and artistic identity, working his way through the 80s hip-hop movement, jazz-influenced heavy rap, techno, rock and funk. Projects have included Beatnigs and Disposable Heroes of Hiphoprisy, along with his long-running band Spearhead. Their most recent album, All People (2013), followed The Sound of Sunshine, nominated for the 2010 NAACP Image Award, and includes the hit single, "I'm Alive." (Note that you can purchase seating in a VIP area up front by the stage with a donation to the festival; visit the website.) 
John Pizzarelli Quartet (8:30 pm, AARP Main Stage at Mears Park)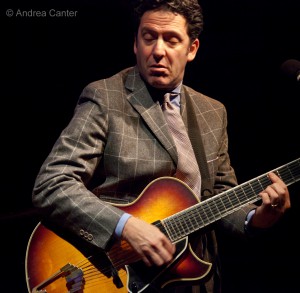 A second generation guitar legend, John Pizzarelli has been hailed for "reinvigorating the Great American Songbook and re-popularizing jazz" (Boston Globe). Growing up in New Jersey, Pizzarelli was surrounded by the jazz greats who played with his father–and first professional partner — Bucky. Pizzarelli's 20+ recordings include the Grammy-nominated collection of Richard Rogers tunes, With a Song in My Heart (2008), while his most recent release, Midnight McCartney (2015), pays homage to the post-Beatles compositions of Paul McCartney. John is also a popular radio personality, co-hosting "Radio Deluxe" alongside wife/vocalist Jessica Molaskey, heard locally on KBEM every Saturday evening at 5 pm. Pizzarelli is no stranger to the Twin Cities, having performed a number of times at the Dakota Jazz Club with his quarter, which typically includes masterful pianist Larry Fuller and brother, bassist Martin Pizzarelli.
In the Clubs
A mere sampling of the music from Lowertown and Downtown St Paul and beyond:
Amsterdam Bar & Hall, JT Bates Grain (7 pm), BZ3 Organ Trio (8:30 pm). Back to back organ trios rock the Amsterdam! Grain is drummer JT Bates' ensemble that debuted just about a year ago, with Kevin Gastonguay handling the B3 with JT and guitarist Zacc Harris. The BZ3 organ trio is led by keyboard monster Brian Ziemniak, with guitarist Troy Norton and drummer Kevin Washington. (Stick around, Kevin brings his quintet for the late sets!)
Graydon Peterson, © Andrea Canter

Bedlam Lowertown, Graydon Peterson Quartet (8:30 pm). Unofficially house bassist for the festival as he appears with Weber and Mela as well as in other ensembles this weekend, Graydon is also an accomplished composer and bandleader. With Adam Meckler (trumpet), Joe Strachan (piano), and Adrian Suarez (drums), Graydon also features special guest, percussionist Andrew Gillespie.
Black Dog, Hoaxer (4 pm). Young talents kick off the final festival program at the Black Dog. Hoaxer features talented college students who already have hefty resumés of performances around the Metro — saxophonist Peter Goggin (U of Michigan), pianist Will Kjeer (McGill U), bassist Charlie Lincoln (Berklee College of Music) and drummer Edmund Catlin (McGill U)
Golden's Deli, Lee Engele and Reynold Philipsek (6:30 pm). Vocalist Lee Engele and guitarist Reynold Philipsek have a longstanding collaboration, including two duo albums. Also a working deejay, Lee swings through tunes with the greatest of ease; a prolific composer, Reynold has a special affinity for gypsy jazz.
Lobby Bar, Saint Paul Hotel, JoAnn Funk Trio (7 pm). Back in her usual slot, pianist/vocalist JoAnn with her longstanding cohorts, Jeff Brueske and bass and Nathan Norman on drums, share there unique interpretations of standards, Frishberg, Blossom Dearie and more.
SW Craft Bar, Phil Hey Quartet (11 pm). Following some great guitar sets from John Penny and Cory Wong, the PHQ closes down the festival with post bop jazz that challenges the best in the nation. An alum of bands led by Dewey Redman and Stacy Kent, drummer Phil also performs with Pete Whitman's X-Tet and Chris Bates' Good Vibes Trio. Cohorts include Phil Aaron on piano, Tom Lewis on bass and Dave Hagedorn on drums.
Jon Weber, © Andrea Canter

Vieux Carré, Stride Piano with Jon Weber and Butch Thompson (8:30 pm). The festival's mainstay pianist Jon Weber joins trad-stride specialist and KBEM radio personality Butch Thompson for their now-annual Stride Piano night. Two who can play anything. Stick around as Weber hosts the final festival jam session.
There's more jazz on the outdoor stages and in the clubs — see www.twincitiesjazzfestival.com