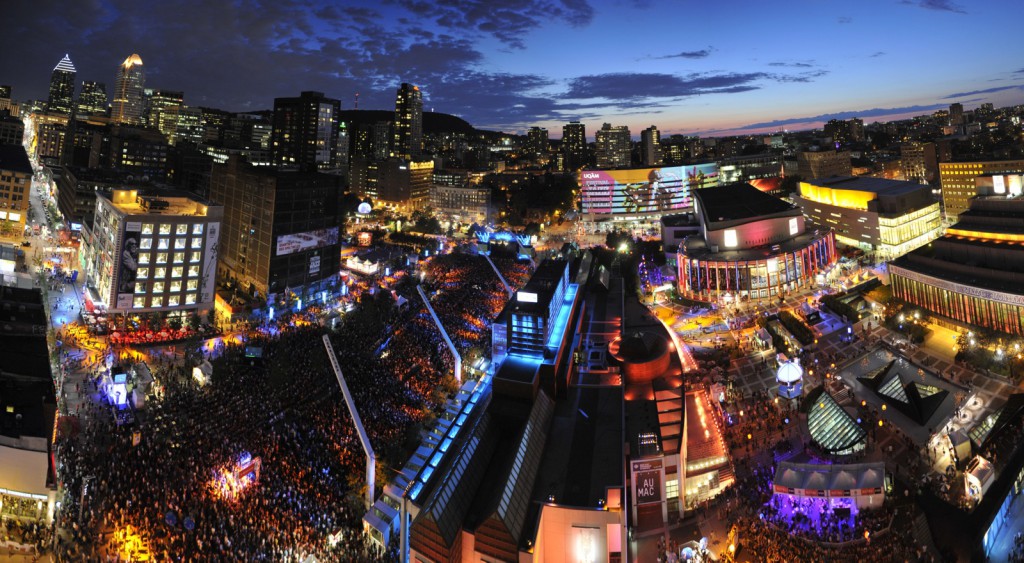 One of the largest and most renowned festivals in the world, the Festival International de Jazz de Montréal will take place from June 29 to July 9, 2016 with over 3,000 musicians from five continents in several indoor venues and hundreds of free outdoor shows. The Festival has hosted many of the biggest names in jazz and world music over the years, and has an impressive lineup planned for the 37th edition: Wynton Marsalis, Gregory Porter, Christian Scott, Hiromi, Chick Corea, Christian McBride, Brian Blade, Joey Alexander, The Blue Note 75 Band (Robert Glasper, Lionel Loueke, Ambrose Akinmusire, Marcus Strickland, Derrick Hodge, and Kendrick Scott), Lizz Wright, Montréal Jubilation Choir, Avishai Cohen Trio, Taj Mahal, Cyrille Aimée, Stacey Kent, Tord Gustavsen, Dr. Lonnie Smith, Kenny Barron, Trombone Shorty and Orleans Avenue, Larry Coryell's Eleventh House Featuring Randy Brecker and Alphonse Mouzon, Roy Hargrove, Marcus Miller, Joey DeFrancesco, Vijay Iyer, Roberta Gambarini, and the Preservation Hall Jazz Band. There will be special farewell concerts by Canadian greats Oliver Jones and Guy Nadon. The Festival will announce the free outdoor concert schedule on June 7.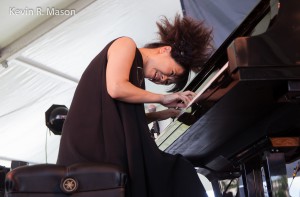 Headliners
Just a sampling! Montreal has "headline" talent every day, all day long (all the following are ticketed events):
June 29, Gregory Porter (Théâtre Maisonneuve, 8 pm).
June 30, Christian Scott aTunde Adjuah (Gesù, 6 pm)
June 30, JALC Orchestra with Wynton Marsalis (Le Festival à la Maison symphonique, 7 pm)
June 30, Chris Potter (Monument-National, 8 pm)
June 30, Hiromi, opening Edmar Castaneda (Théâtre Maisonneuve, 8 pm)
July 1, Chick Corea Trio with Christian McBride and Brian Blade (Maison symphonique de Montréal, 7 pm)
July 1, Joey Alexander Trio (Ludger-Duvernay Theatre, Monument-National, 8 pm)
July 1, Blue Note 75 Trio (Théâtre Maisonneuve, 8 pm)
July 2, Cyrille Aimée (Maison du Festival, 9 pm)
July 4, Trombone Shorty and Orleans Avenue (Métropolis, 8:30 pm)
July 5, Kenny Barron Trio (Gesù, 6 pm)
July 5, Fred Hersch solo (Gesù, 10:30 pm)
July 6, Larry Coryell and Eleventh House (Monument-National, 8 pm)
July 6-7, Roy Hargrove Quintet (Upstairs Jazz Bar and Grill, 7 pm & 9:45 pm)
July 7, Oliver Jones Trio (Maison symphonique de Montréal, 7 pm)
July 7, Vijay Iyer & Wadada Leo Smith (Gesù, 10:30 pm)
July 8, José James (Gesù, 6 pm)
July 8, Roberta Gambarini (Upstairs Jazz Bar and Grill, 7 & 9:45 pm)
July 9, Preservation Hall Jazz Band (Théâtre Maisonneuve, 8 pm)
Festival Special Features
The Festival International de Jazz de Montréal invites visitors to enjoy the unique offerings that are permanently housed in the Maison du Festival Rio Tinto Alcan, located in the heart of the Festival site, and Quartier des Spectacles in downtown Montréal. Quartier des Spectacles is accessible by foot, automobile, taxi, or public transportation.
Médiathèque Jazz/La Presse+ is the largest of its kind of jazz resource center and archive in the world! In all, 11 computer workstations allow you to peruse more than 50,000 music archives, 30,000 photographs, and 1,000 videos and concerts, representing more than 30 years of Festival history. This incredible compilation is sure to thrill jazz newcomers, fans, and prove invaluable to researchers. Admission is free!
Bell Exhibition of the Legends of the Festival. This unique experience presents the history of the Festival since its inception in 1980, via exclusive artifacts from the personal collections of the great musicians and interactive terminals devoted to their lives and art. This is another attraction that is free to the public.
Galerie Lounge TD. This art gallery has hosted displays by several notable artists and photographers, including Herman Leonard, Tony Bennett, and Leonard Cohen, and holds the Festival's permanent art collection.
Boutique du Festival. This year-round boutique offers original gifts, clothing, artwork, collectibles, posters, and souvenirs designed for the Festival International de Jazz de Montréal.
L'Astral. Also located in Maison du Festival is L'Astral, the nightclub that presents nightly concerts during the Festival, as well as many of the "Jazz-Year-Round" series shows. L'Astral also becomes an after-hours spot for late-night revelers.
Balmoral, a 250-capacity bistro, features delicious French-inspired cuisine, a full bar, and an intimate terrace where small jazz combos perform.
General Festival Information  and Activities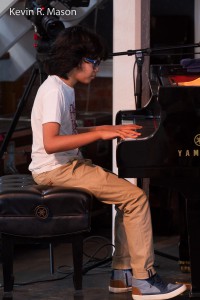 The Festival offers many on-site services, including stroller and wheelchair loan services, a tent with changing tables and privacy for breastfeeding, lost & found, first aid stations, information kiosks, and bicycle parking. There are many family-friendly activities, including street performers, parades, face painting, and perennial favorite, La Petite École du Jazz, a dynamic, interactive, bilingual introduction to jazz, featuring Festival mascot, Ste-Cat! You can take a jazz-themed walking tour, go on a jazz dinner cruise, or participate in a basic French speaking class that includes dinner in a relaxed atmosphere where you'll learn some essential words and common phrases. The Festival also offers travel packages with several perks.
Greener Every Year. The Festival has espoused environmental responsibility for several years. On the website, it says, "We intend to pursue our sustainable development strategy and to improve it as the years unfold…In the short term, the Festival's main aims are to reuse the greatest amount of material possible…largely thanks to a project of refillable water and beer containers…We endeavour to pursue our social mission, with the cooperation of our partners and suppliers, in order to advance the causes that we hold dear."
Social Initiatives. The Festival makes a nightly donation of unconsumed perishable food to Maison du Père, a homeless shelter. Unclaimed eyeglasses are given to a local optometrist, who forwards them to Haiti.  Skateboards left behind are donated to an organization that refurbishes them for children from low-income families.
The Festival partners with JazzFest des Jeunes du Québec, an organization that allows budding young musicians from local schools and amateur community groups to participate in workshops hosted by professional artists, and perform at the Festival to hone their skills and gain valuable onstage experience.
The Samajam project, aimed at encouraging kids to stay in school, offers training in percussion, dance, music, and staging. Presented at the Festival for the first time in 2011, Samajam has become a yearly event.
Next  Generation. For the past 10 years, Camp de Blues, a week-long day camp for aspiring blues musicians from 13 to17 years old, has offered high level training for over 500 students, and it's absolutely free! The exciting culmination of Camp de Blues is a concert on the main outdoor stage, featuring the students in an unforgettable experience for camp participants! The Festival also gives several grants and scholarships to music students at Montréal universities. The TD Grand Jazz Award is bestowed yearly in support of the next generation of jazz musicians, and the winning artist/group receives a trophy, a $5,000 prize, studio recording time, and an invitation to perform at the following year's Festival.
Musical Events Beyond the Festival
Les vendredis Jazz. One of Montréal's biggest jazz aficionados, Madeleine Murphy, is famed for her exquisite jazz soirées. Although Madeleine has moved her parties to a new location, Espace Cercle Carré, her monthly events, Les vendredis Jazz, are as fantastic as ever. On Friday, June 24 from 8:00 to 10:00 pm, Madeleine will host the Jean-François Lambert Trio. Although it takes place the week before the Festival, if you're in town early, Les vendredis Jazz is a not-to-be-missed experience! Between the ambience, great music, and Madeleine's spectacular food, you won't find a better deal in the city at only $25, and $15 for students. For more information, or reservations, go to: http://cerclecarre.coop/site/espace/, or call 514-419-0588.
Jazz Mass. On Sunday, July 3 at 10:30 a.m., eminent Canadian educator, Professor Norman Cornett will participate in a Jazz Mass, in collaboration with Juno-Award winning saxophonist/composer Joel Miller. The Jazz Mass will take place at the Church of St. John the Evangelist, at 137 Avenue Président-Kennedy. The historically significant church is known for community outreach, charitable initiatives, and several art and music programs. The church, affectionately called "The Red Roof Church" (due to the bright red roof that can be seen from quite a distance), is very close to Quartier des Spectacles. The Jazz Mass is open to the public, and free of charge!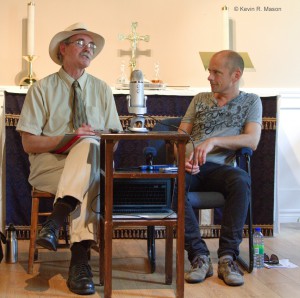 Diologic Sessions. Professor Norman Cornett is widely known for his in-depth, two-part "Dialogic" sessions. In the first part, people listen to unidentified recordings, and give unbiased impressions. In the second part, Cornett hosts the musician, who responds to audience comments and questions. Dialogic sessions offer a great opportunity to get up close and personal with artists, and the cost is only $5.00! For more information about Professor Cornett's "dialogic" approach, check out this interview on YouTube: https://www.youtube.com/watch?v=cI7Pqy9V-4Y.
Dialogic Session with Tord Gustavsen. On Monday, July 4, Professor Cornett will host an interview/jazz talk with noted Norwegian pianist/composer Tord Gustavsen from 11:30 am to 1:30 pm, also at Church of St. John the Evangelist.
Dialogic Session with Wadada Leo Smith. On Thursday, July 7, Professor Cornett will host an interview/jazz talk with Pulitzer finalist, trumpeter/composer Wadada Leo Smith at Saint Columba House, 2365 Grand Trunk. Saint Columba House is a ministry of the United Church of Canada, and provides many community social services. For more information, call 514-932-6202, or email info@saintcolumbahouse.org.
The City of Montréal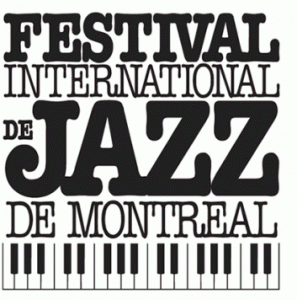 Another bonus of the Festival is the vibrant city that surrounds the site. Early in the day, before the Festival gets into full swing, there's an abundance of activities to appeal to every taste. Numerous museums, historic Old Montréal (including Notre Dame Basilica), the Biodôme, La Ronde Amusement Park, Chinatown, the Botanical Gardens, the famed Underground City, fabulous fresh-air markets like Marché Jean-Talon and Marché Atwater, and the spectacular Montréal Casino, are just a few of the attractions of this beautiful city, often called "The City of Festivals" or "The Paris of North America." There is also the popular free drum festival every Sunday – Les Tam-Tams du Mont Royal – at Mont Royal Park, located at Montréal's highest point, where you can get a panoramic view of the city. You can easily travel throughout the city via the Metro, or take a jump-on, jump-off tour bus.
For more information about the Festival International de Jazz de Montréal, go to www.montrealjazzfest.com.